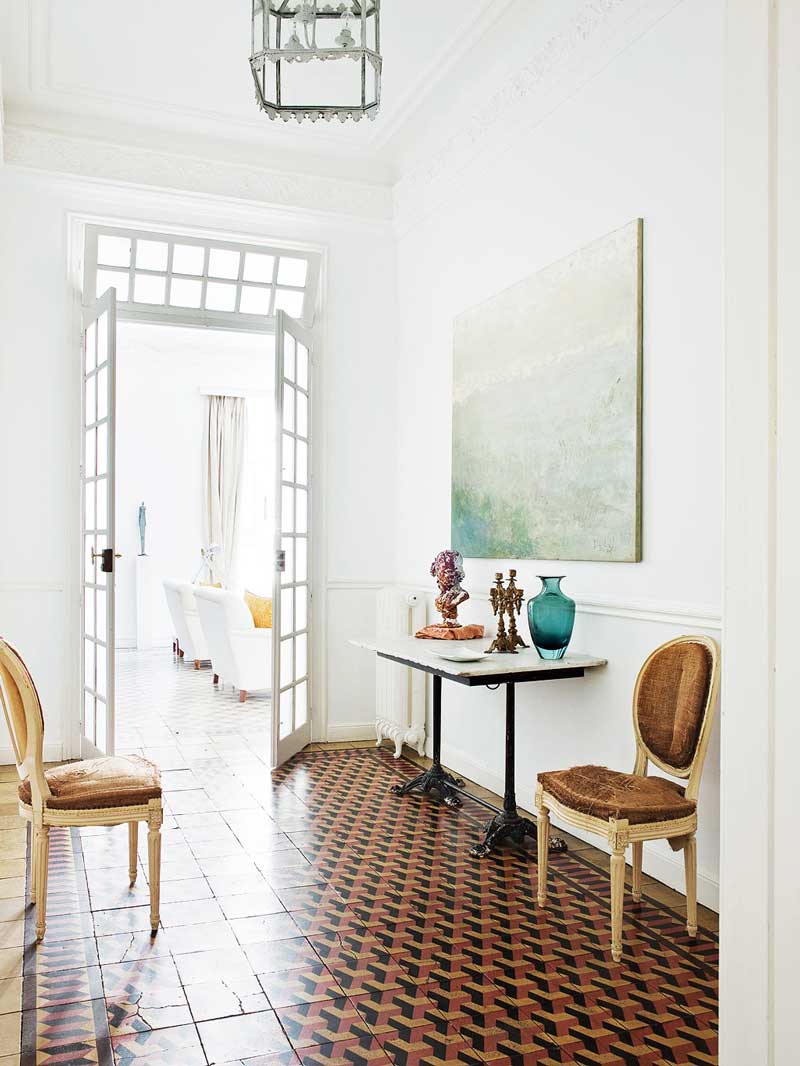 (via Nuevo Estilo)
The home of Spanish photographer Itziar Guzman is full of art – from the photographer herself, in the eclectic details in each room of the apartment, and even from her mother, the artist of the painting in the entryway above. The tiled floor in every room features a different pattern, providing graphic relief to the detailed 1940's architecture of the flat. The mix of more traditional furnishings is the perfect contrast to Guzman's ethereal, abstract photographs, which line many of the walls in the apartment, where she lives in Madrid with her husband and children. Each room features a unique mix of styles, usually rooted in traditional furniture with contemporary accents, brough to the room through the artist's photographs and smaller pieces like the sleek side tables in the living room. Click through to tour the rest of the artistic home.
SHOP THE LOOK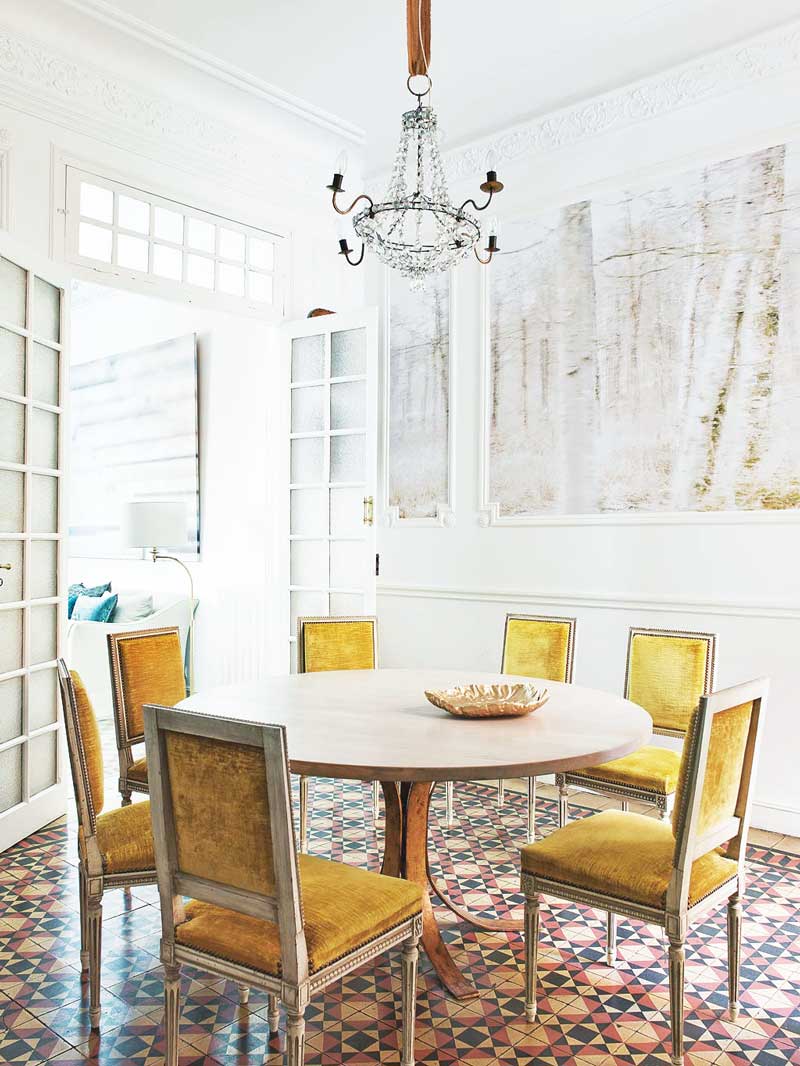 The dining room is one of my favorite spaces, with the cheerful yellow velvet upholstered dining chairs reflected in the mural of woods framed by the wall molding. Though the chandelier is small for the room, it's petite size forms a sort of crown for the room.
The light-filled bedroom has an incredible amount of natural light from the French doors and huge window behind the bed. The mix of the gold chandelier, linen bedding, and four-panel photograph on the far wall brings a sophisticated fusion to the room. The architecture in this space is just as ornate, with a more simple molding framing the tall ceiling. I love how easily the style of the decor and the style of the photographs come together in each room – what do you love about this home?