If the polished and clean vibes of modernism style or the polished elegance of vintage colonial decor don't suit your tastes it's time to lean away from busy styles. Give yourself permission to explore other tastes and try a style that is less refined and leans more into something wilder. 
It might be time to adopt a more rustic style. Rustic home decor is all about bringing the outdoors in. While it doesn't have the propriety of vintage decor it's more like the relaxed cousin in terms of making the old new again. If you're looking for a homier, cozier feel in your decorating, try out these unique rustic home decor ideas. 
1. Oak Barrels  
There's more than meets the eye when it comes to decorating with oak barrels. A simple way to incorporate them into your home decor is to use them as side tables in your living room, or even outside on the porch or patio. If you're more in favor of keeping them outside, turning them into oak barrel planters is a fun and easy DIY project for the weekend.
If you're really crafty with a toolset, you could completely deconstruct the oak barrels into an entirely new piece of furniture. Take the boards and turn them into a rocking chair or use them for floorboards. With a few extra pieces, disguise your plastic garbage bins by turning an old wooden barrel into a garbage can receptacle. 
2. Reclaimed Wood Mantle or Shelves 
There's nothing more rustic than reclaimed wood. It's one of the main materials that defines rustic home decor so you don't have to fear going overboard with it. However, if you're more in favor of a light touch here or there, adding a reclaimed wood mantle over your fireplace or shelves in your kitchen will do the trick. It serves as a great place to display your best dishware or a charming earthenware crock. 
3. Weatherized Cupboard 
When you go rustic, it's a fine balance of incorporating natural elements from the outdoors, like a cabin and recreating a quaint farmhouse. A commonality in farmhouses is having the dishware on the display. A weathered cupboard in the kitchen or dining room would allow you to add a pinch of elegance if your well-worn cupboard held a beautiful antique china set. 
4. Wooden Crates 
Need a place to store your magazines, coffee table books, and extra blankets? Get your hands on some aged wooden crates. They add character and provide convenient storage. Just be sure they're fully sanded down to avoid splinters and snagged blankets. 
5. Burlap and Twine
Not every decor style comes with an established color palette, but that's part of the convenience of rustic home decor. It's boldly defined by its neutral color scheme of grays, browns, beiges, and creamy whites. Within those borders, you can play with textures and materials like twine and burlap. Add a couple of burlap throw pillows, use burlap sacks for storage or a pleasing table-runner, and twine can be incorporated sparingly to tie bundles of dried flowers or on hanging potted plants. 
6. Gingham Curtains 
If you need something to break up the earth-dominated color palette of rustic decor then consider a juxtaposing gingham pattern. The soft pastel of a robin egg blue gingham curtain stays in tune with the outdoor feel of rustic decor while adding a feminine touch.  
7. Plaid Blankets 
Perhaps your rustic style is more along the lines of a cozy cabin in the woods. In that case, a feminine touch would be out of alignment with your personal style. If you're in need of a stronger, more masculine pattern to break up those neutrals, plaid is the way to go. 
8. Leather Furniture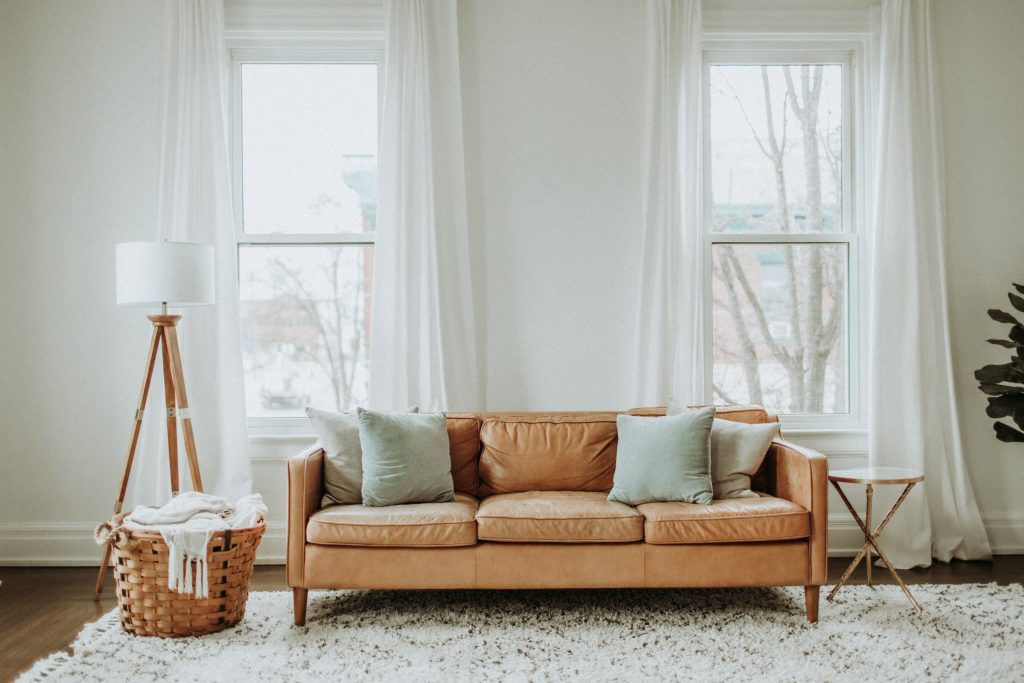 Leather is a great textile to include when you're working with a limited neutral palette. Much like twine and burlap, brown, beige, and tan leather furniture can be added effortlessly. Or you could opt for a pop of color with a burgundy or dusty blue leather instead. Either way, leather is a strong and natural material that adds depth to rustic decor. 
9. Add a Hint of Industrial Metal 
If you're incorporating oak barrels into your decor then you already have hints of industrial metal you can play up. Hints of industrial metal can be sprinkled throughout your decor with lighting, chair legs, and even smaller items like hanging wire fruit baskets. 
Want to go big and bold? Add an industrial metal range hood over your stovetop. It's both decorative and functional.
10. Exposed Stone and Brick 
While some people's first instinct would be to cover up exposed stone or brick, the unpretentious nature of rustic decor encourages homeowners to embrace these elements. If you'd like to add a little refinement to rustic style, a great way to incorporate stone with your fireplace. Otherwise, balance the exposed brick or stone with plaster with industrial metals, burlap, or vases of flowers.
11. Shiplap 
Don't forget to include the walls when you're decorating. Because natural materials like stone, wood, brick, and metal are important to rustic decor, the materials on your walls play a major role in setting the tone for the space. Shiplap can add an air of sophistication and refinement to your rustic decor without trailing into the territory of being over polished and ruining the mood. 
Bring Nature into Your Home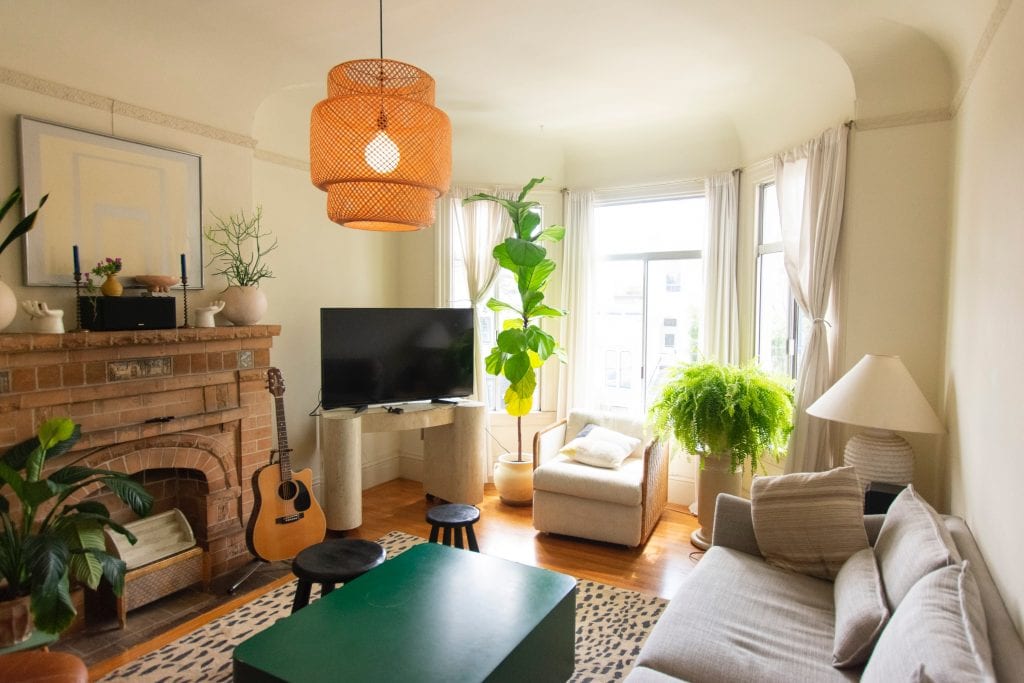 No matter where you are in the world, a city-slicker or a country-dweller, these tips will help you bring a sense of peace to your home. Surrounding yourself with mother nature's materials and colors will allow you to connect with nature at any time. It'll make your home a relaxed environment when you come home. 
And instead of having a rustic interior design that looks like everyone else's, you'll be able to customize it uniquely to your tastes and personality. Whether that means adding an industrial flare or a balance of the feminine and masculine. With these 11 unique rustic home decor ideas, your home is sure to stand out from the rest and avoid the pit traps and potential blandness of decorating a rustic interior.