Last year we decided to try to mix in more soup recipes into our winter recipe repertoire. We started looking out for winter soup and stew recipes to try and ended up discovering many new favorites. As the weather cools, soups are a great way to warm up and we recently tried this cod posole from Bon Appetit. It was absolutely delicious and we've made it twice since. We're also fans of soups because they can be made ahead of time, then heated up for a late weeknight dinner. Stews, on the other hand, are usually an afternoon affair, but they often make the house smell divine! I've collected a few recipes that look pretty darn delectable, so check them out and give a couple a try this season.
[ezcol_1half]

LAMB & POTATO STEW (via Sinfully Spicy)
A classic slow-cooking stew with loads of interesting spices.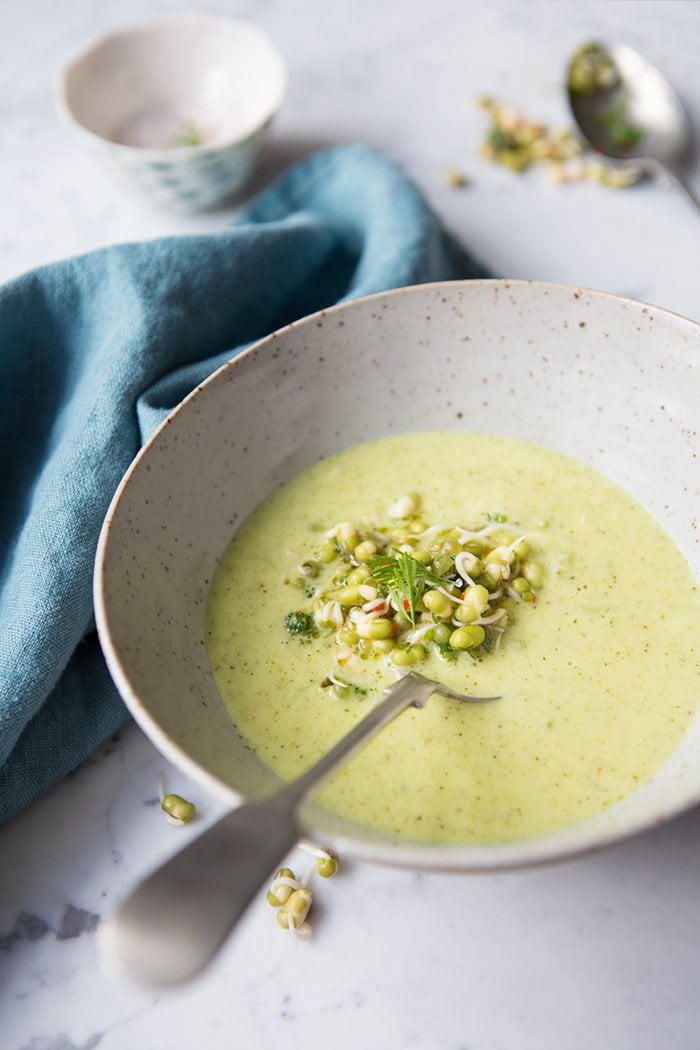 CURRIED BROCCOLI SOUP (via Dagmar's Kitchen)
Add a kick to your broccoli soup with ginger and curry powder.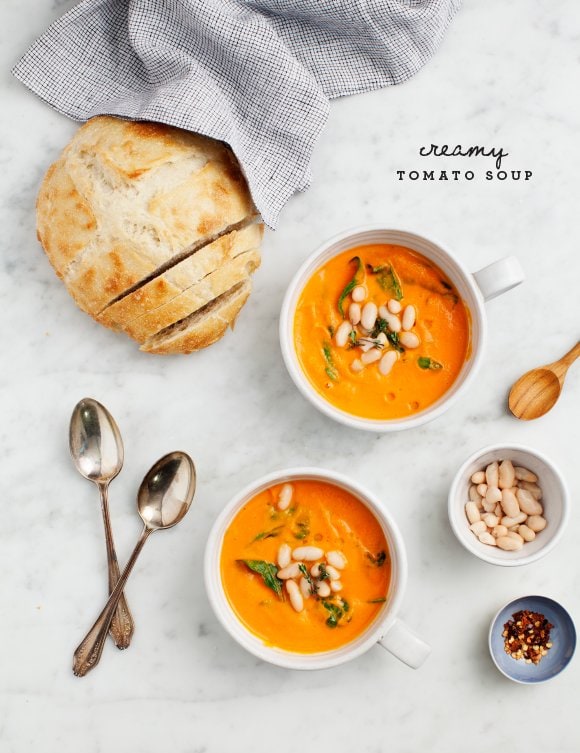 CREAMY TOMATO WHITE BEAN SOUP (via Love & Lemons)
White beans add heft to this comforting winter staple.

LEMON KALE WHITE BEAN SOUP (via Fork Knife Swoon)
Another white bean soup with the zesty combination of lemon and kale.

CHICKPEA MINESTRONE SOUP (via A House in the Hills)
Meaty chickpeas and kidney beans make this pasta dish hearty.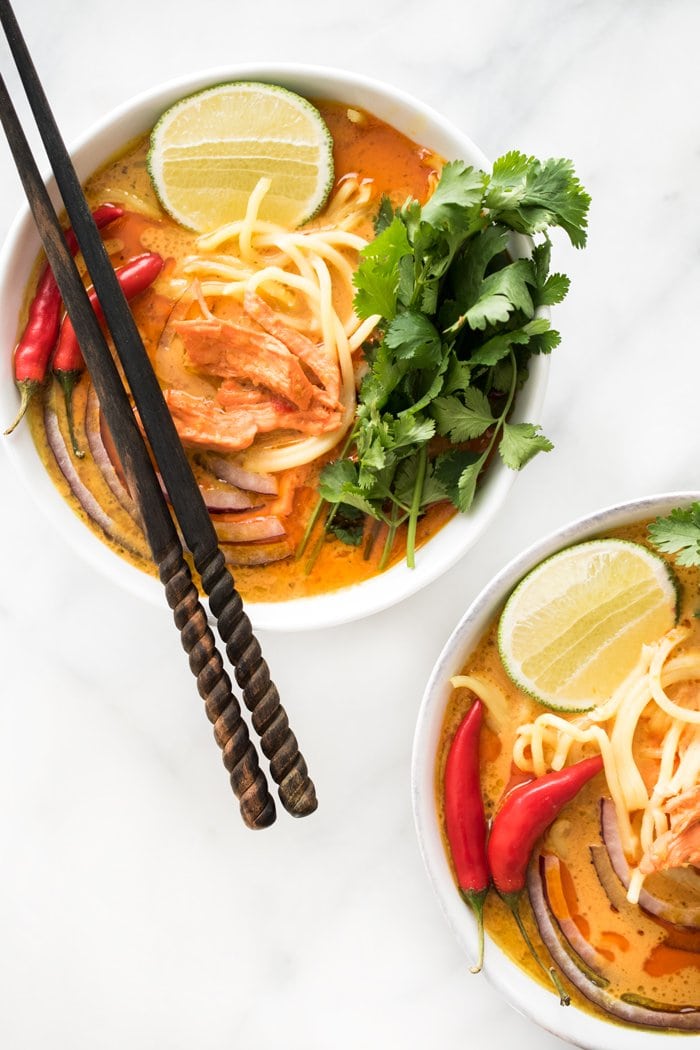 SPICY THAI NOODLE SOUP(via Hapa Nom)
A hot soup to kick that cold to the curb!
[/ezcol_1half]
[ezcol_1half_end]

GARLIC PARSNIP WHITE BEAN SOUP (via Yummy Beet)
Now who can't resist a soup that starts with 'roasted garlic'…

THAI COCONUT SOUP (via Kraut Kopf)
Coconut milk and herbs make this favorite both creamy and light.

SWEET POTATO CHICKPEA STEW (via Deliciously Ella)
Spices and coconut milk enhance the unique flavor (and color) of the sweet potato.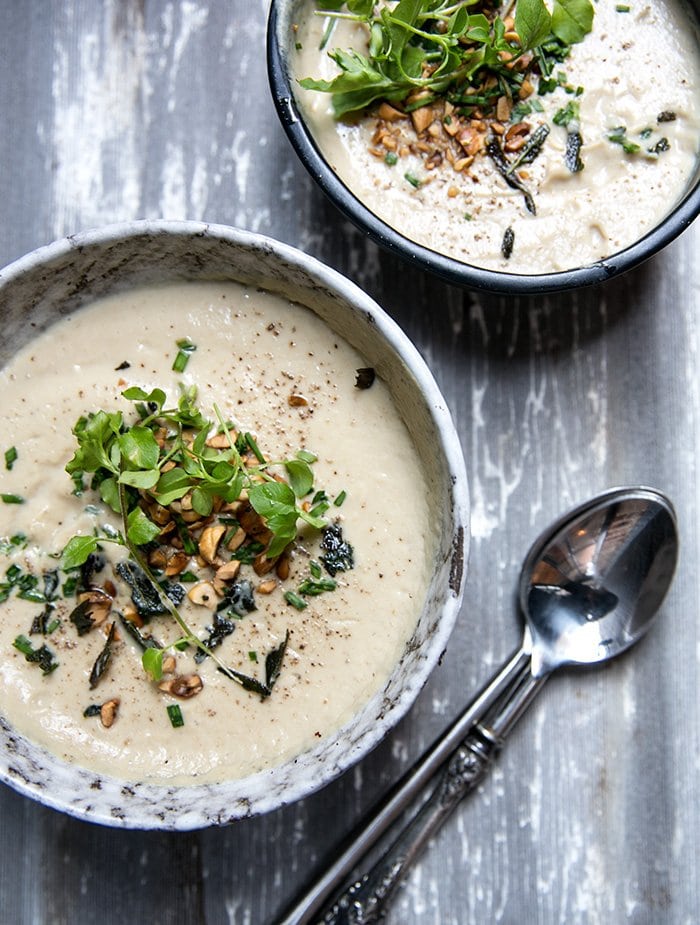 CAULIFLOWER HAZELNUT SOUP (via What's Cooking Good Looking)
Two seasonal flavors combine with fried sage for a delicious vegetarian dish.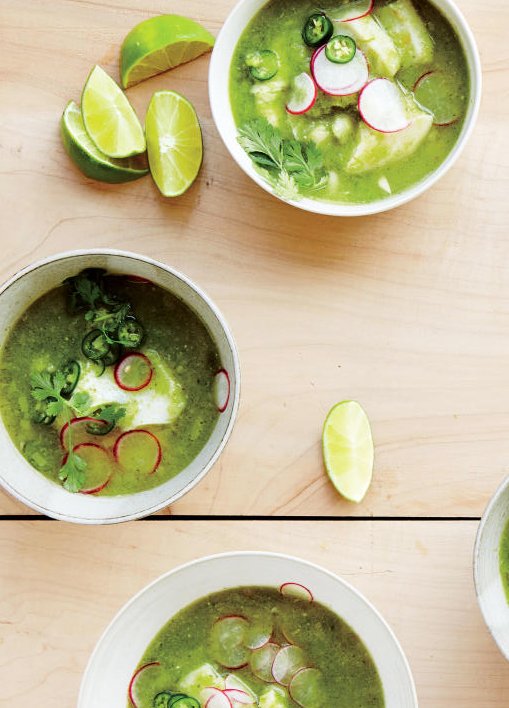 GREEN POSOLE WITH COD (via Bon Appetit)
This green soup is light and refreshing, with cilantro and lime flavors.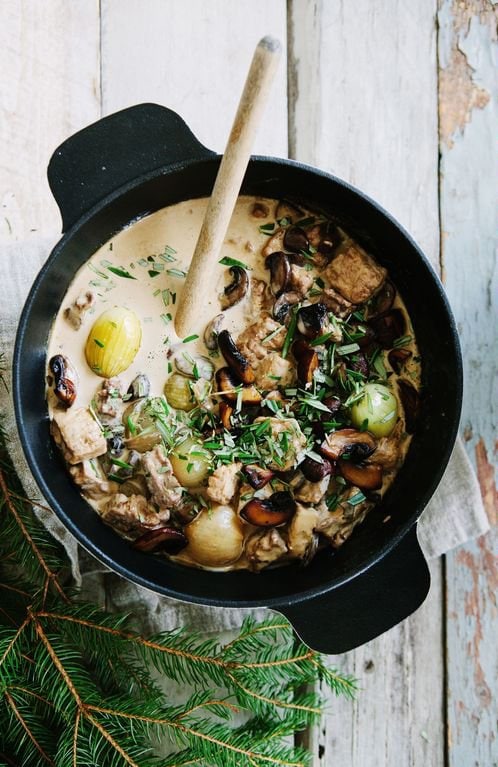 CREAMY MUSHROOM STEW (via Made by Mary)
Make a meal out of the earthy winter flavors of this hearty stew.
[/ezcol_1half_end]
The fun doesn't end here – follow along on Thou Swell's SAVORY Pinterest board to discover more delicious recipes!