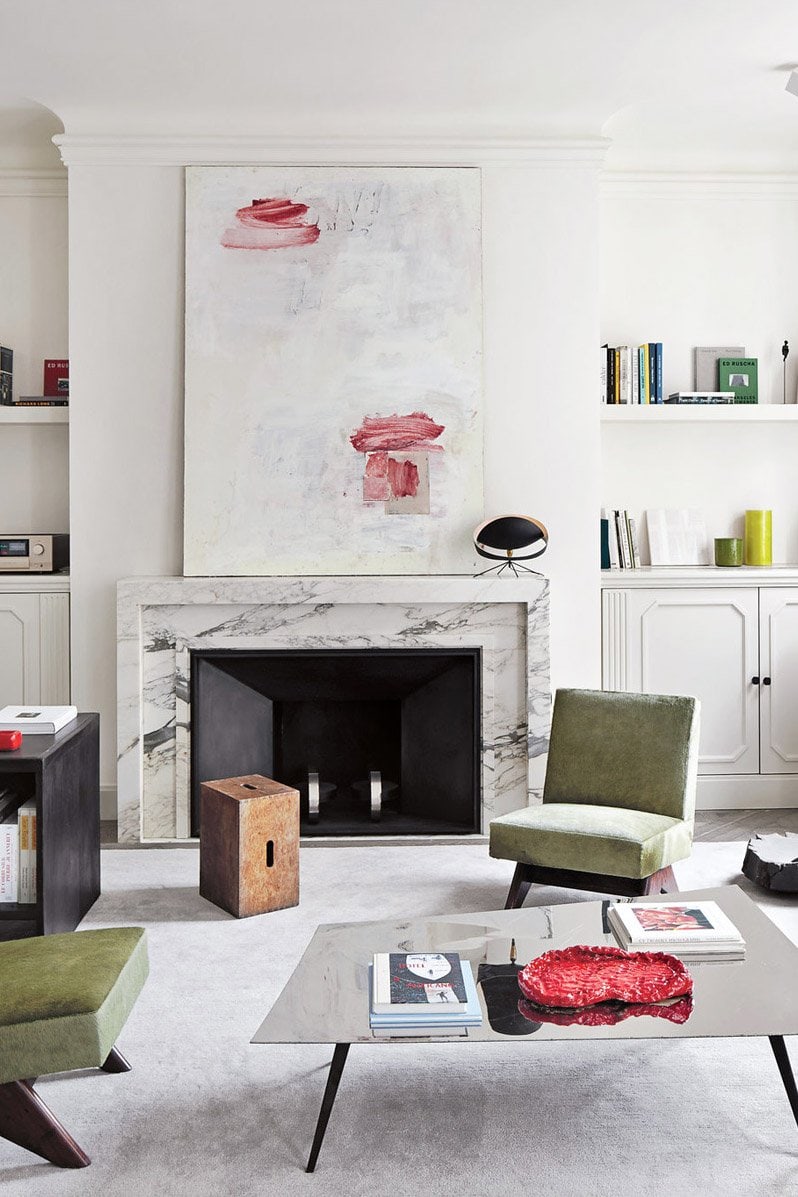 In the Paris apartment of architect Joseph Dirand, minimalism takes on a French persona, leaving behind the usual basic sleek lines of contemporary design for a subtler definition of its style. Dirand's minimalism is simply a practice in curation, an intentional practice in letting each piece matter. And he doesn't leave sumptuous materials or classical elements out of the equation, either. From the parquet floor to the woodwork, the details are there, and they shine even more in the sparse rooms. I love the green Pierre Jeanneret chairs and sofa in the living room above (Jeanneret was an architect of Villa Savoye with Le Corbusier). That green is quite the color of the season this year — I'm seeing it everywhere!
The layered textures and traditional mirrored doors in this sophisticated gray bedroom seem to veer away from the minimalist's approach, but Joseph's simple style lets the streamlined paneling shine. I also love the texture of the walls because they don't really require anything covering them – the mirage of color is enough to entertain the eye. And illuminating them is the incredible light from those fabulously French floor-to-ceiling windows!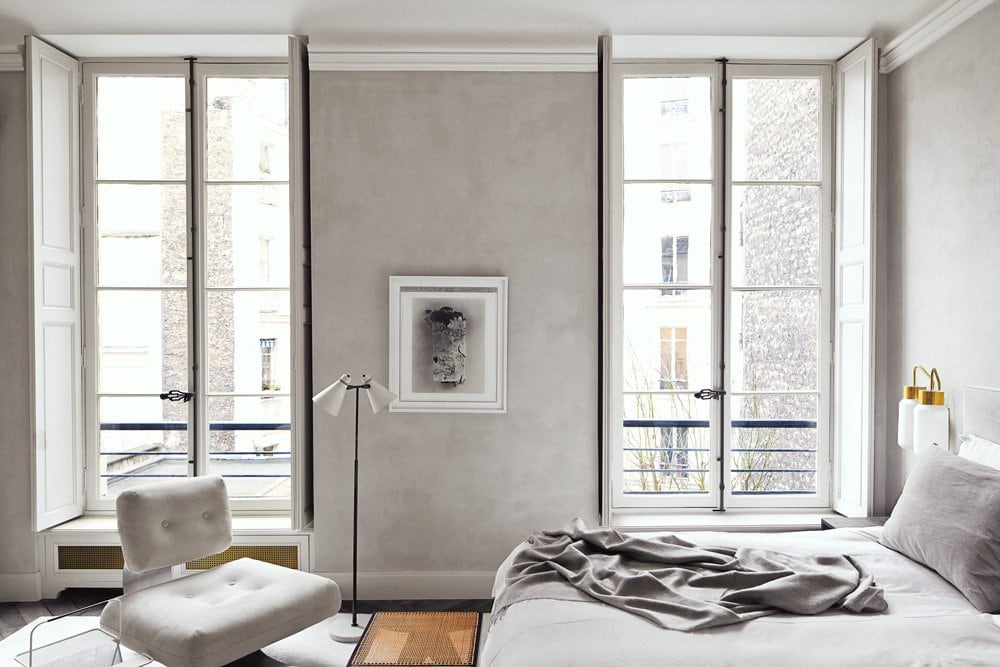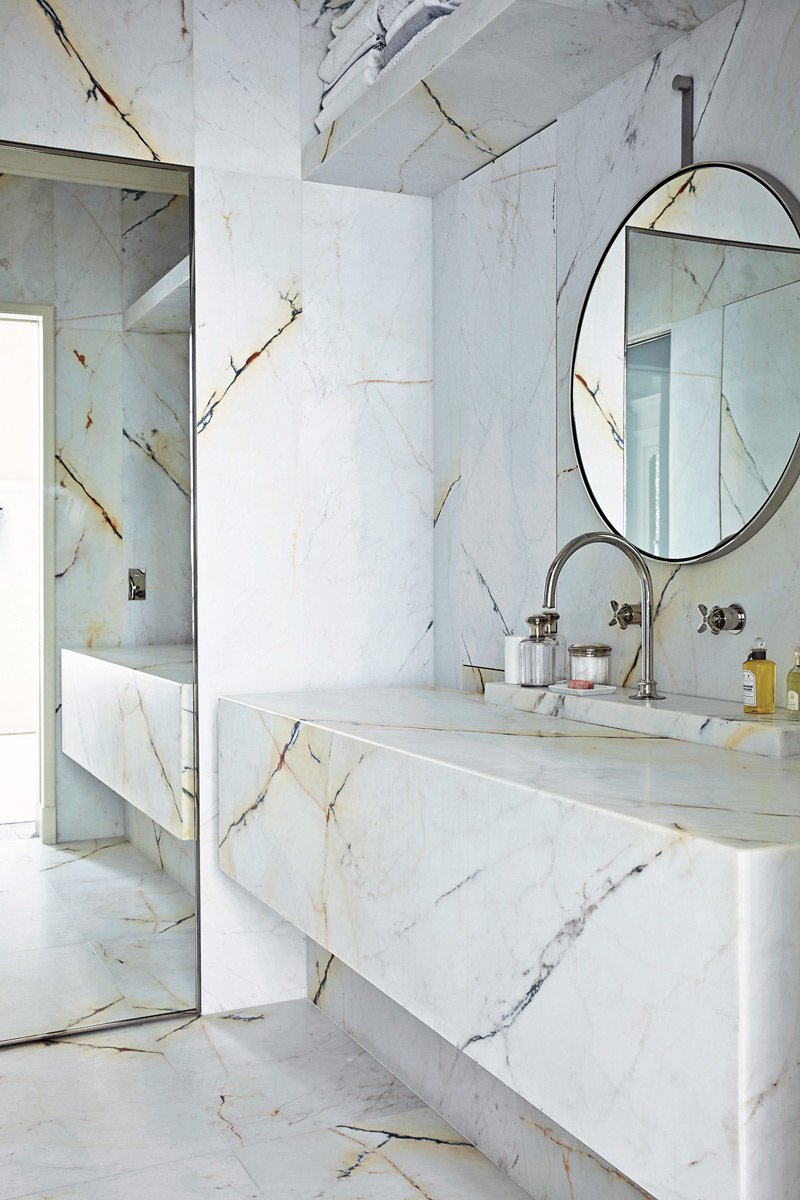 (via T Magazine, photography by Simon Watson)
I was really inspired by this article featuring Dirand's home. One of his quotes from the story is, "I don't care about style anymore, in a way I hate style, I hate design," he said. "It's about life, and generosity." It really struck me as a very productive way to approach design. And a good way to start the week!