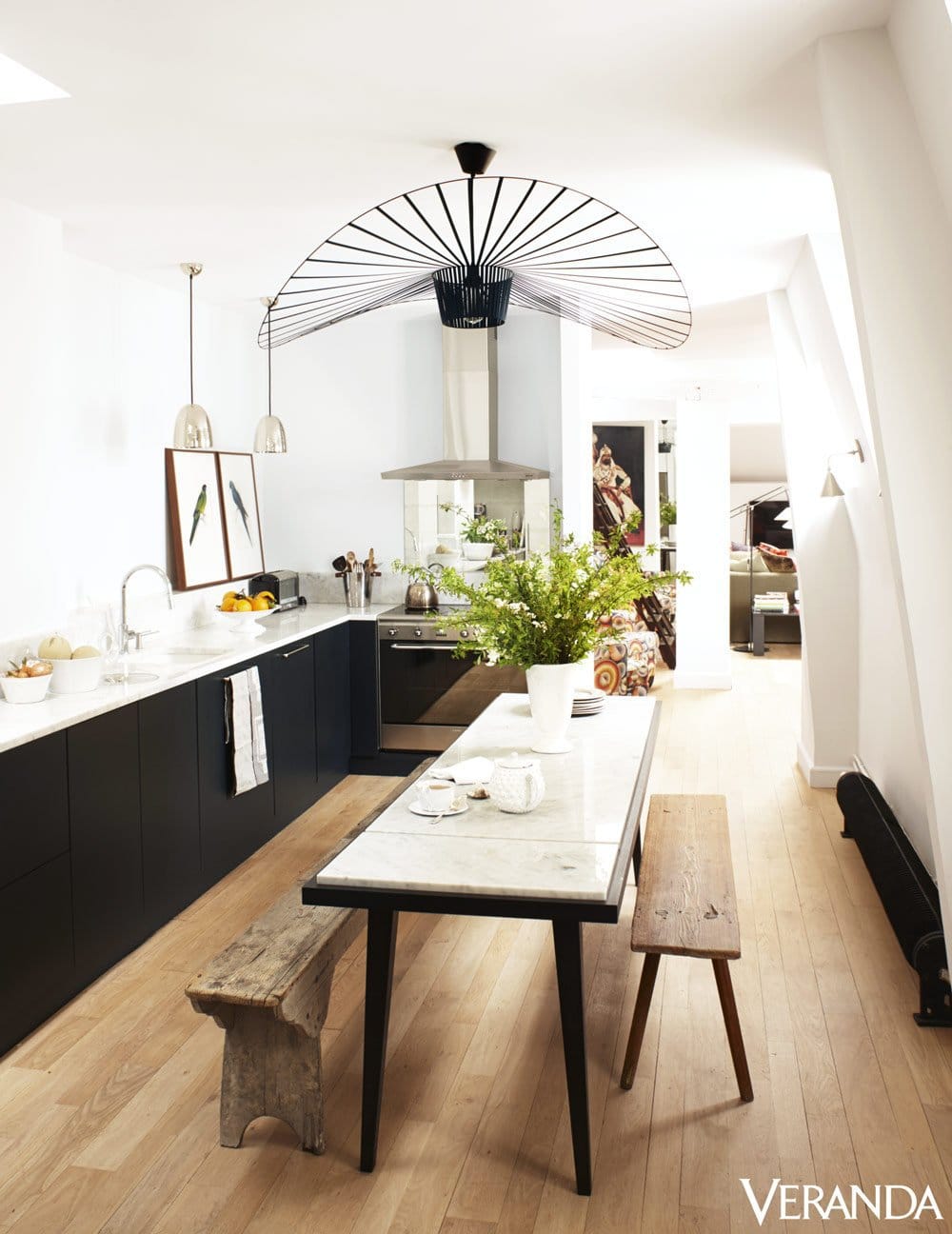 Pierre Frey used the iconic patterns of his family's fabric house to create a cozy, yet modern abode in Paris. Like the fabrics, the home is fresh and young but steeped history. Modern fixtures in the kitchen and dining room and sleek accents in living spaces balance the bold colors and traditional vintage pieces in each room. The unique fan encircling the pendant above really makes the simple kitchen come alive, and a simple brass two-light chandelier pairs perfectly with the vintage dining table and contemporary striped curtains. These two rooms are my favorite in the home!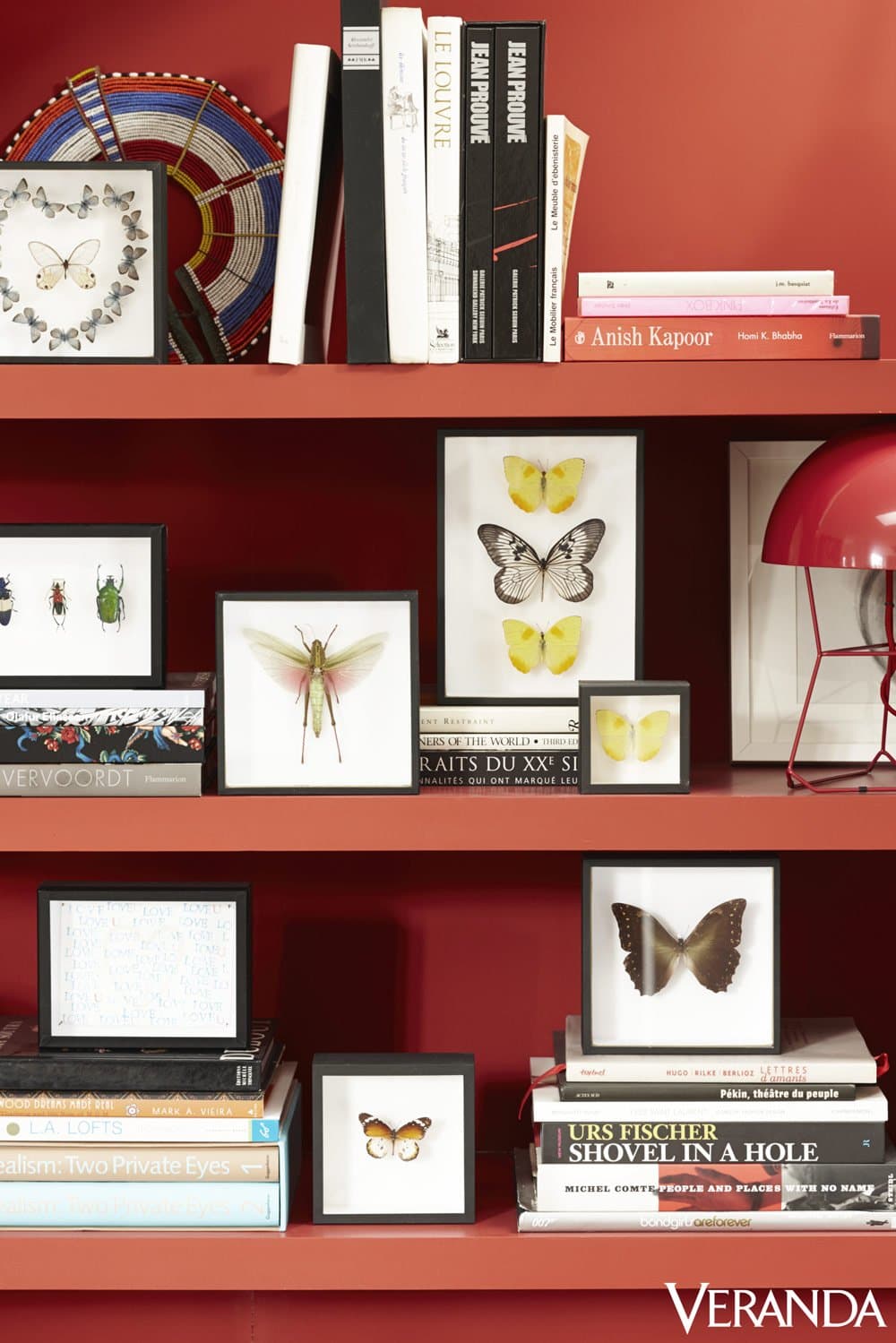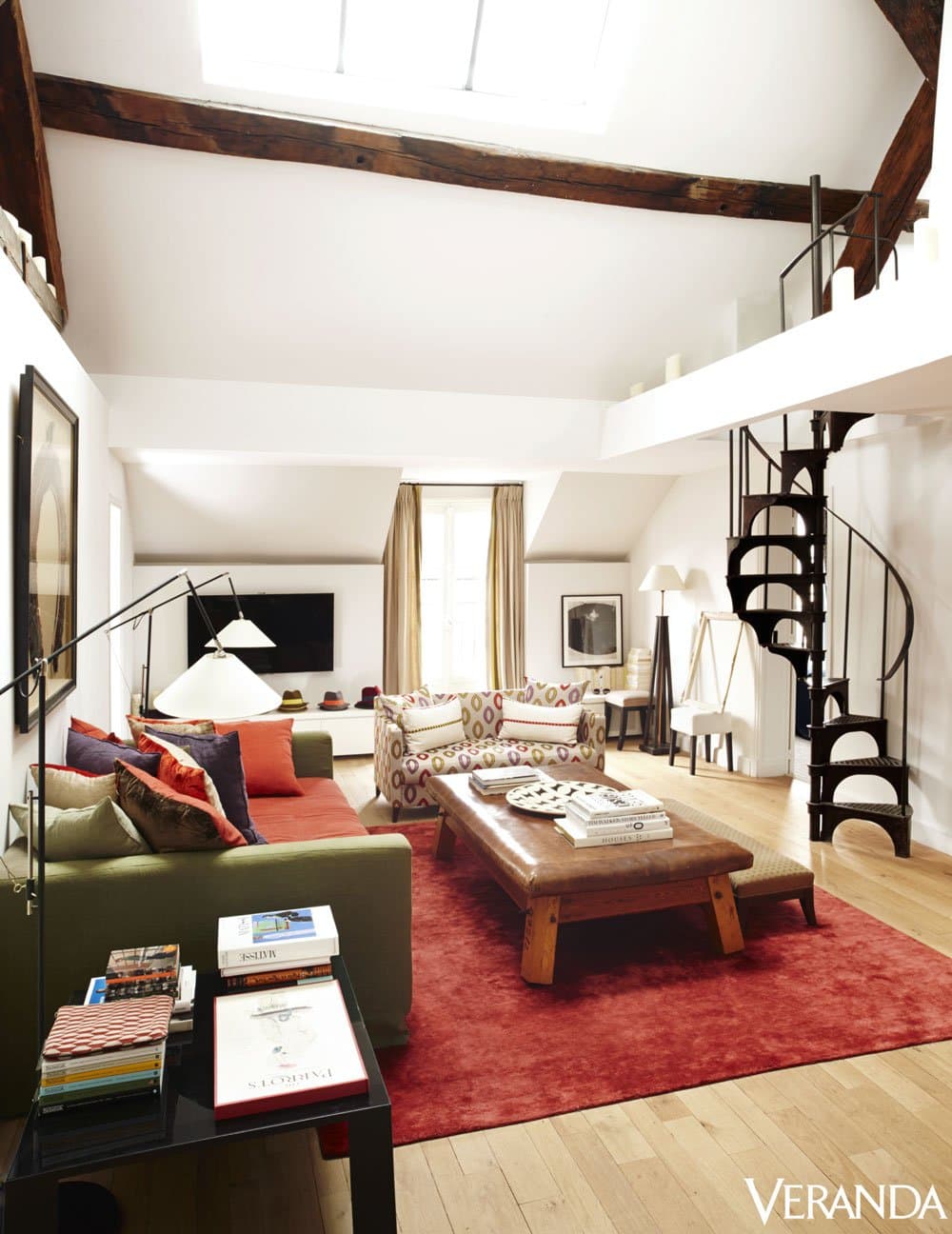 Isn't that red bookshelf remarkable? The framed butterflies tie in more of the family's love of color and make for a killer #shelfie. The red strikes again in the lofty living room, which was expanding by knocking out the attic above.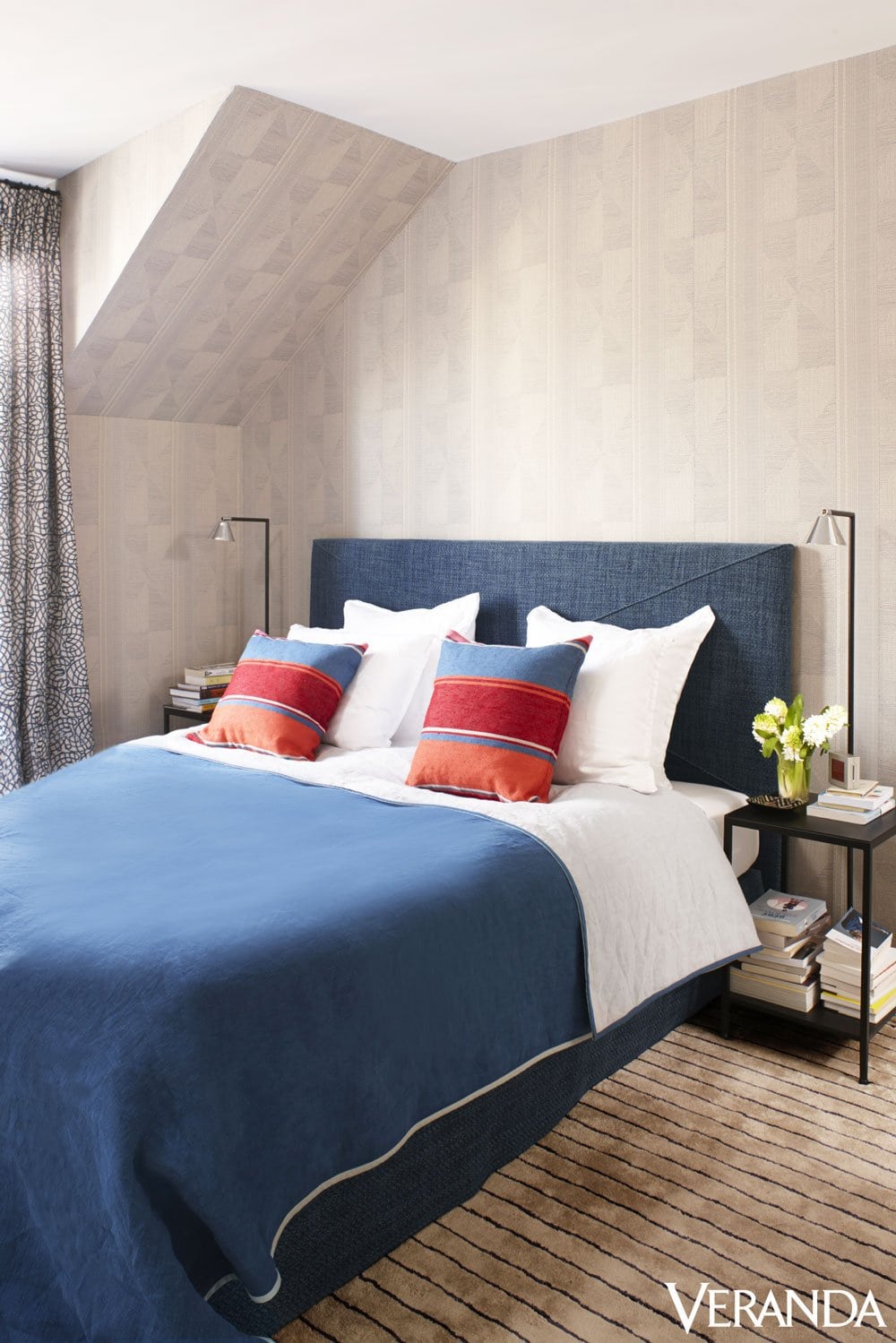 (via Veranda, photography by Alexandre Bailhache)
In the bedroom, indigo hues pair perfectly with the sophisticated upholstered walls in a soft, neutral Jacquard pattern. I also love the striped rug! What's your favorite part of this sophisticated home?