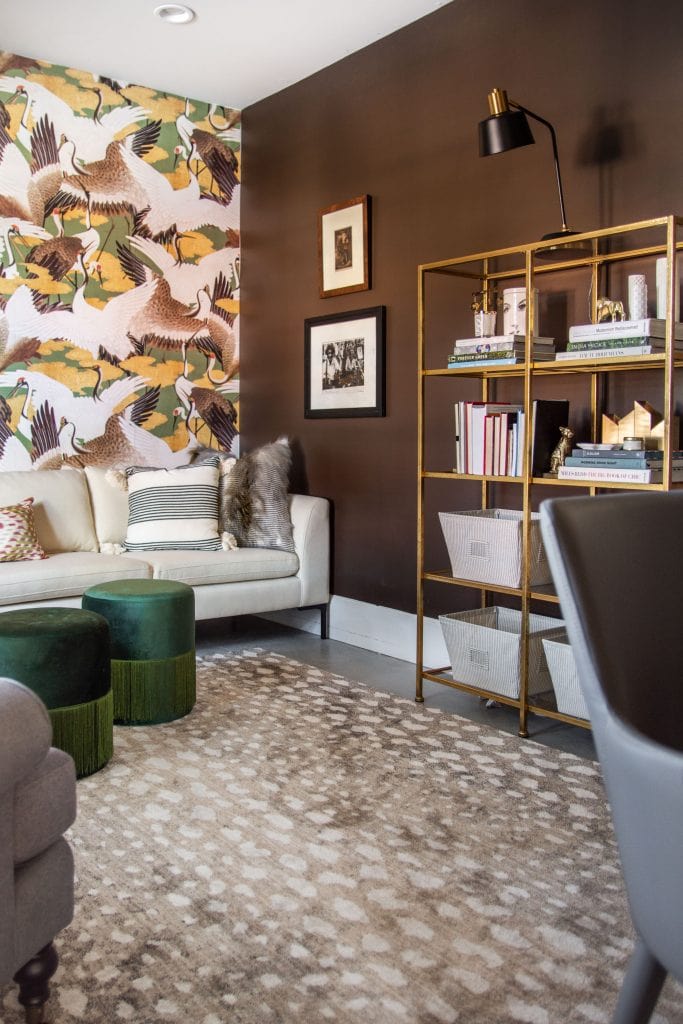 The study in my Hedgewood Project apartment design is where I watch TV and movies, so I wanted to give the room a dark, cozy look with Behr Dark Truffle, the best chocolate brown wall color. This dark brown paint is neutral enough to feel contemporary but warms up beautifully in sunlight or indoor lighting. It can be tricky to choose a brown wall paint that's not too warm (they can get very 90's!), and one that's dark enough to get that moody, sophisticated look. This color is so versatile and sets a stylish backdrop for any room or color palette. In this space, I used gold, dark green, and grey, with a colorful crane wallpaper to pop against the dark brown. See more of this moody color in my study below!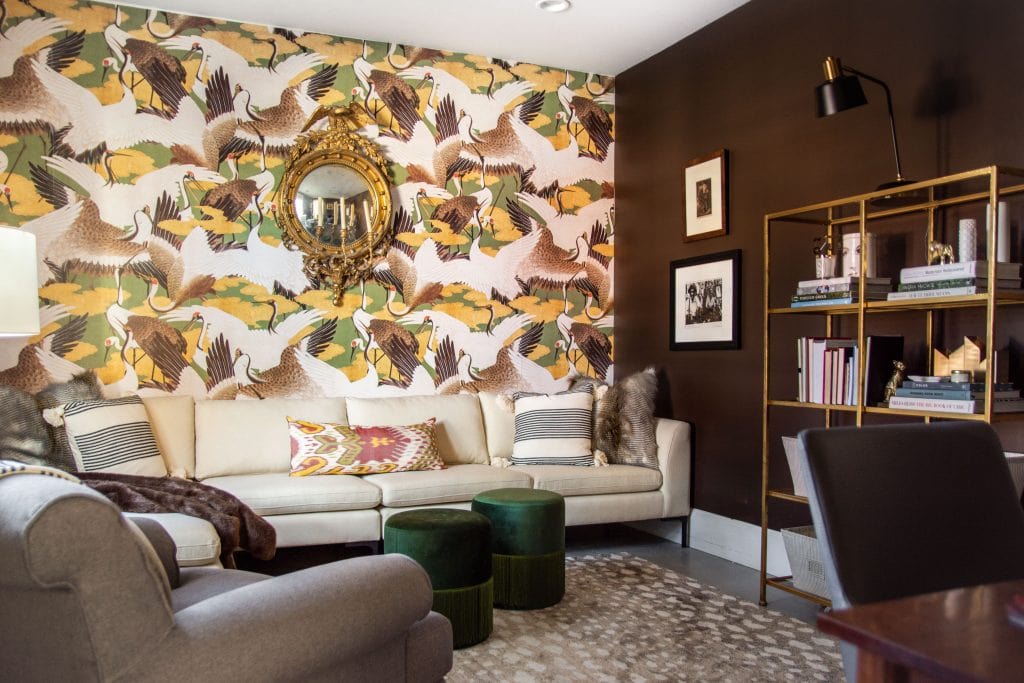 [ezcol_1half]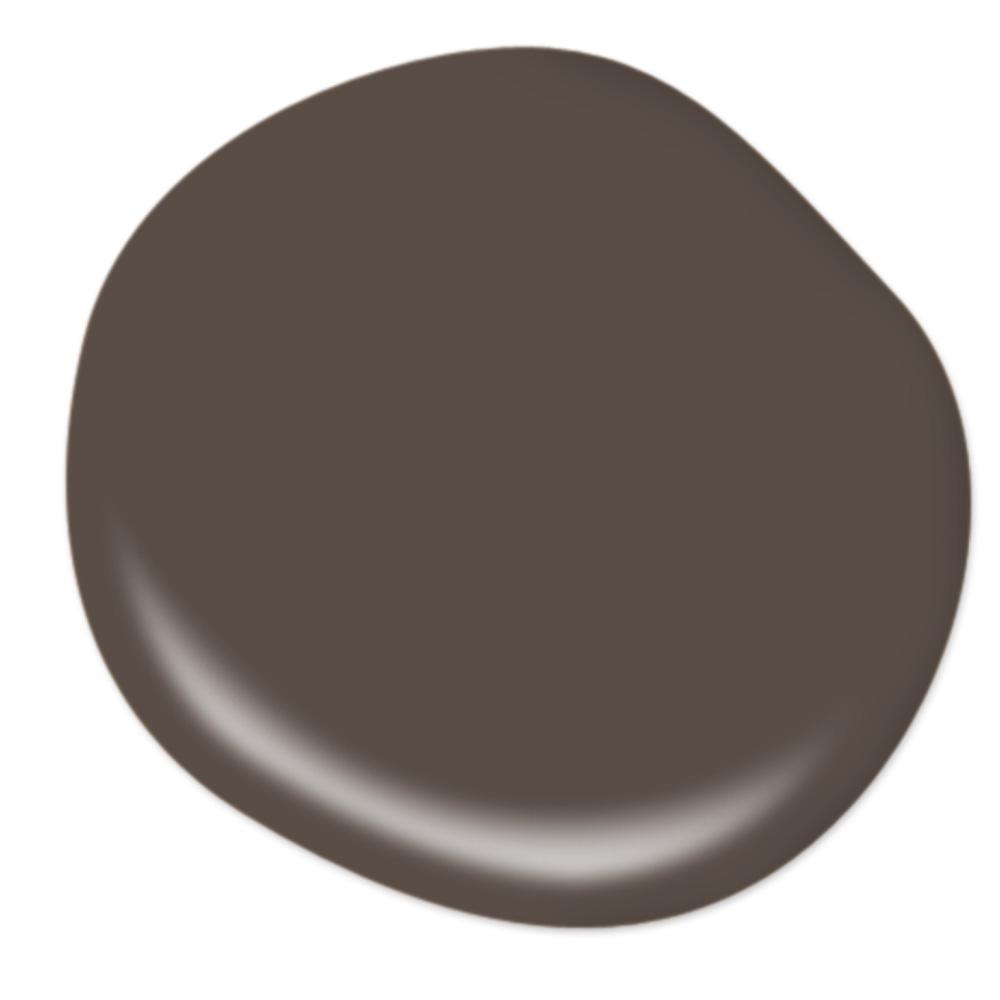 [/ezcol_1half] [ezcol_1half_end]
Dark Truffle by Behr Paint
Chocolate brown paint color
[/ezcol_1half_end]
get decorating tips in your inbox
Just one email each week, filled with design inspiration!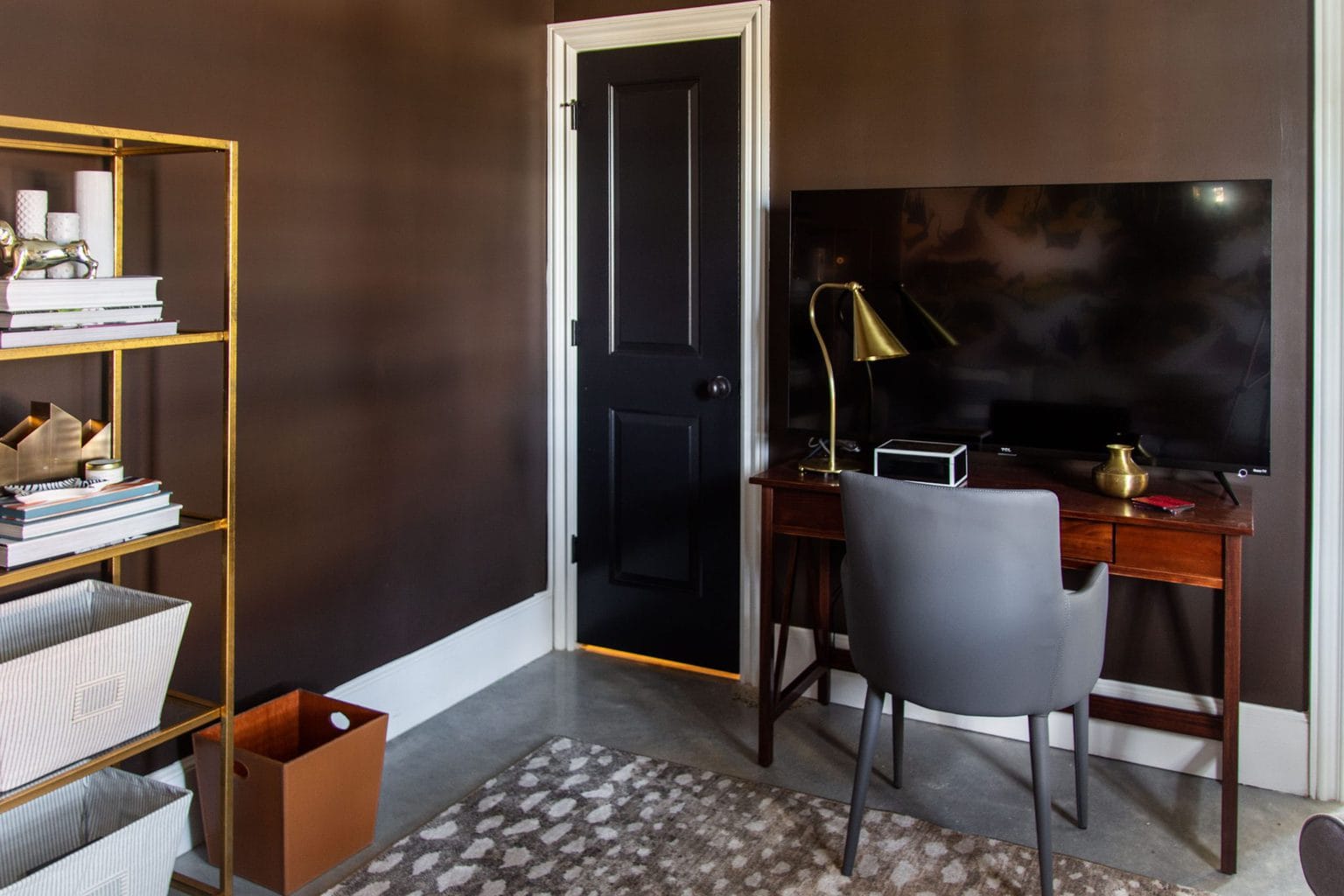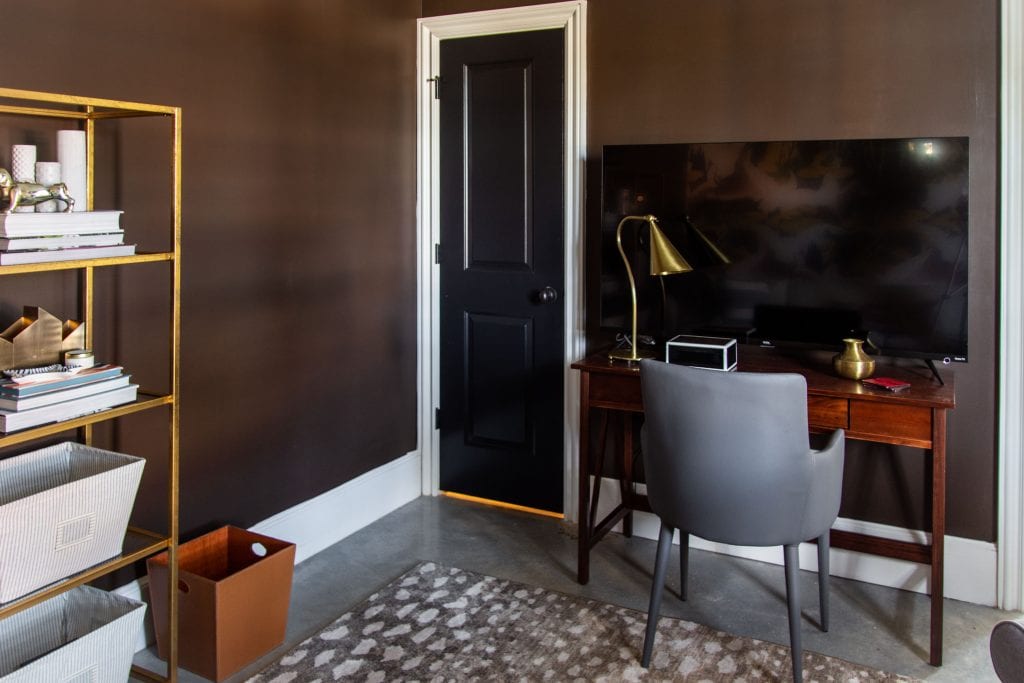 [ezcol_1half]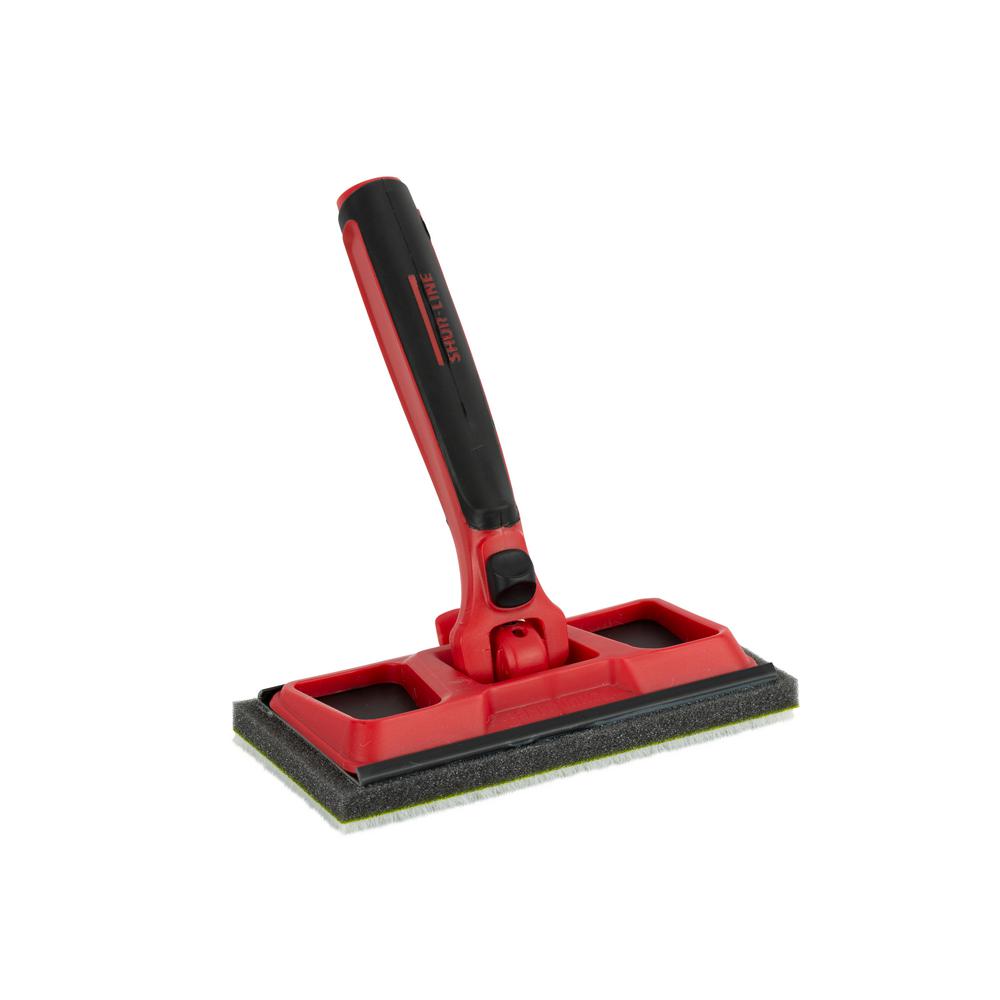 [/ezcol_1half] [ezcol_1half_end]
my favorite painting tool
The quickest way to cover flat surfaces – even better than a roller!
[/ezcol_1half_end]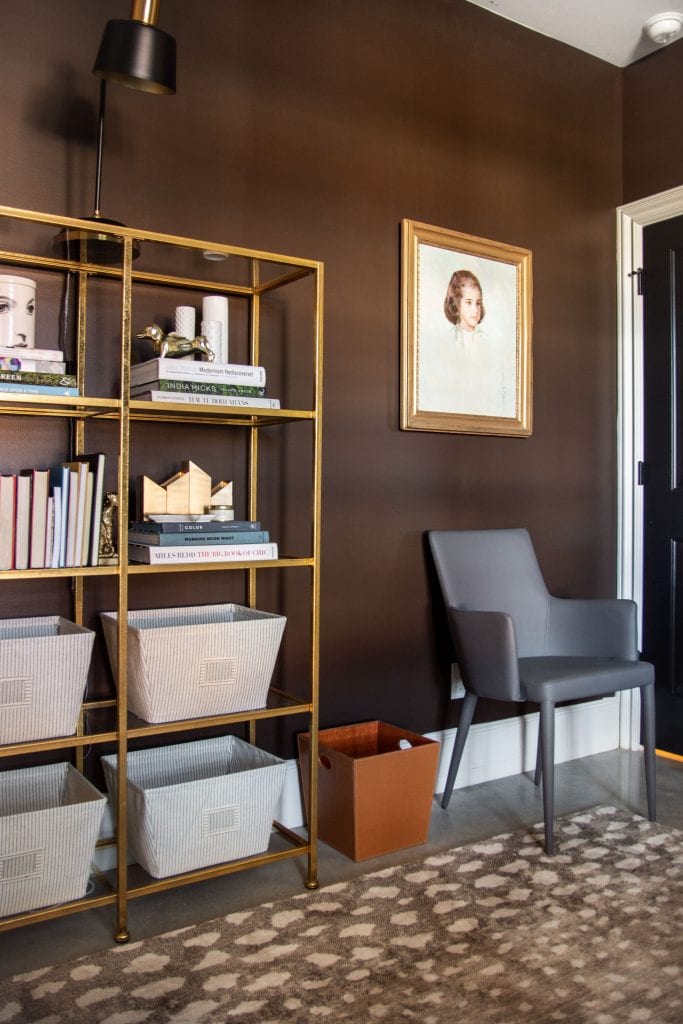 Find more real projects with inspiring wall paint colors in my popular paint index below.