The latest update from the West Midtown living room includes a major decor game-changer. Curtains have always been one of my favorite ways to change a space, from hiding bad architecture to softening large rooms, and this room was definitely in need of the latter. With a two-story window in the front, the open-floorplan living room continues to the kitchen and dining room behind. It's hard to make such a tall and open space feel cozy, but the curtains were an investment that definitely paid off! They make this space feel SO luxe and inviting, and I was able to get them made very reasonably by this amazing Etsy shop Best Custom Curtains. See the beautiful white linen fabric close-up below.


I had the curtains installed on a ceiling track to bring them up as close to the ceiling as possible. I used this track from Amazon that's less than $100 for a max 18-foot length! The track also makes it super easy to pull them across, which can be hard when they're so tall.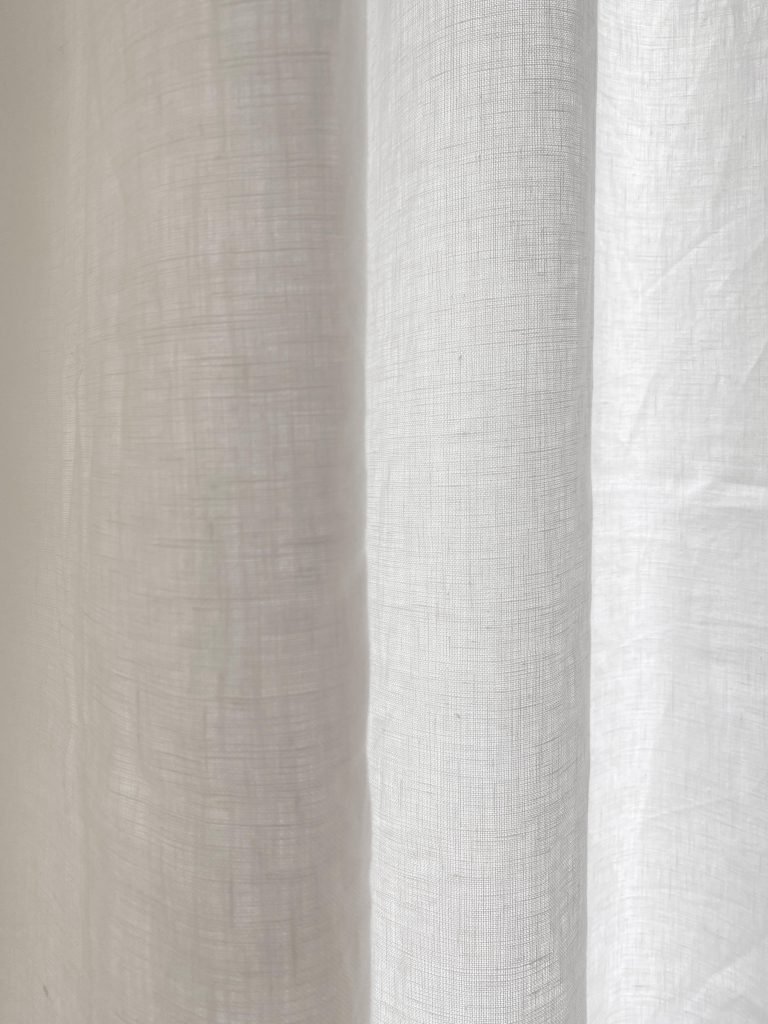 To visually expand the window and soften the whole wall, I had the curtains made to cover both the window and the walls on either side. This made the effect all the more transformative for this room and made the curtains more of a custom architectural detail. Since they are so large, I opted for simple white linen that would just bring a hint of texture without overwhelming the space. It's important to find a nice linen with just enough "nubby" threads to give it that beautiful, organic texture without it becoming distracting.
I'm in love with how these curtains transformed the room, and so grateful for the beautiful job Dalki from Best Custom Curtains did for these extra-long panels.