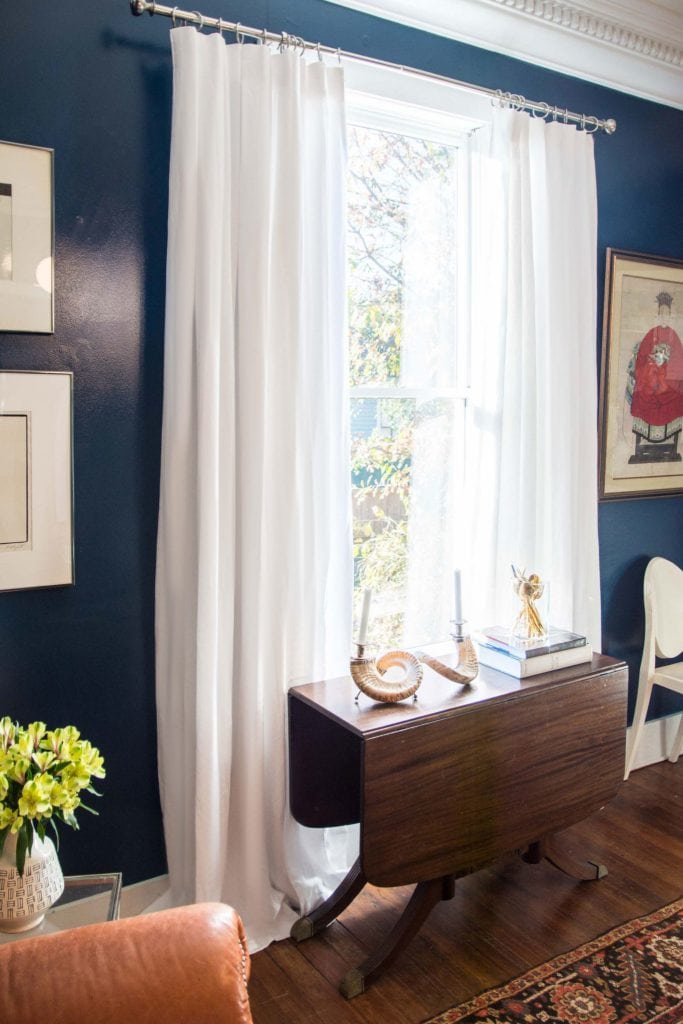 Thanksgiving break was a great recess from school and a wonderful escape to the warmer South, but it was definitely non-stop madness with (my favorite kind of) work – designing and photographing new projects for the blog! I am so excited to share a sneak peek of the Tye Street dining room's fabulous new wall color (and high-gloss sheen) and the custom white Belgian linen curtains I ordered from Alva to frame the window in the room. These two details (and the corner of the new/old rug and chairs in the photo above) give you a sense of the new dynamic red and blue color scheme. And not only do you get a peek at the final design, but Alva is generously hosting a $250 giveaway towards custom window treatments of your choice to give a bespoke upgrade to a room in your house… Seriously, window treatments transform a space!
Like in the master bedroom, I used the trick of ordering curtain panels much wider than the window to give the illusion of a larger window and also show off more of the beautiful linen and the great contrast between dark blue and white in the room. It's a large room, so expanding the weight of the single window helps balance the entire space. While linen is often used for sheer curtains, these custom panels are lined so they provide privacy or light-blocking if needed. I chose inverted pleats for the top for a tailored look that would complement the more contemporary pieces in the new room design. See more details and enter the giveaway below!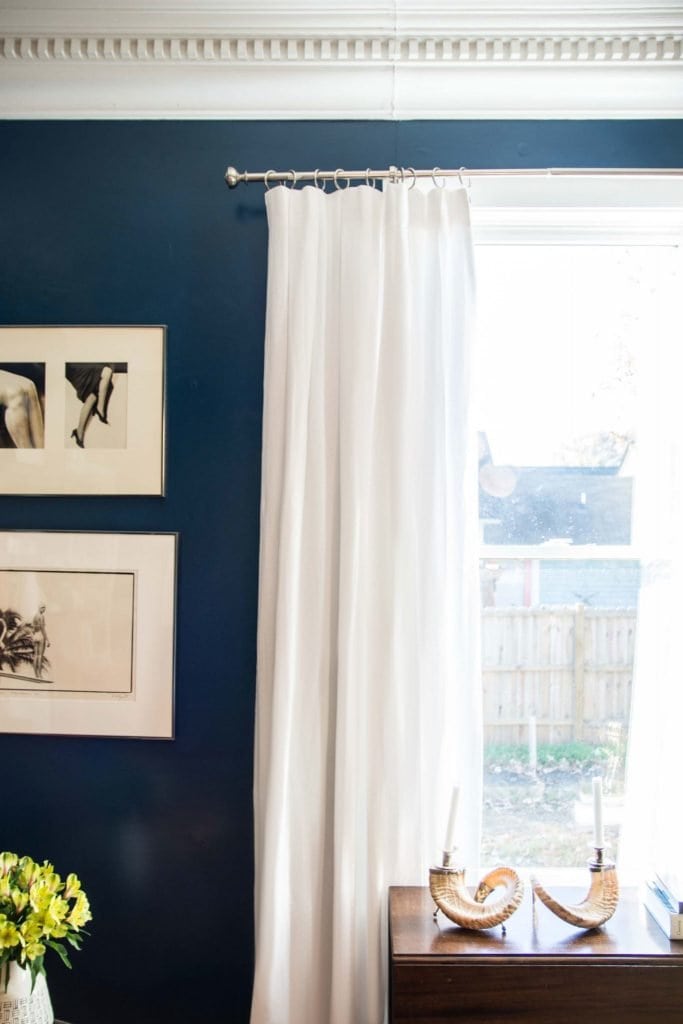 The linen drapes so beautifully and helps keep the drapery light and contemporary. As a part of the window and a soft visual extension of the source of light, they really become part of the architecture of the room, which helps explain how they change the feel of the space so drastically. I'm in love with all of the beautiful color linens Alva offers and their easy to use website that makes designing and ordering custom window treatments a breeze! Enter to win $250 towards bespoke window treatments below:
Good luck!

This post is sponsored by Thou Swell, but all text, images, and opinions are all my own. Thank you for supporting the brands that keep Thou Swell running!