This post was sponsored by Home Depot, but all text, images, and opinions are all my own. Thank you for supporting the brands that keep Thou Swell running!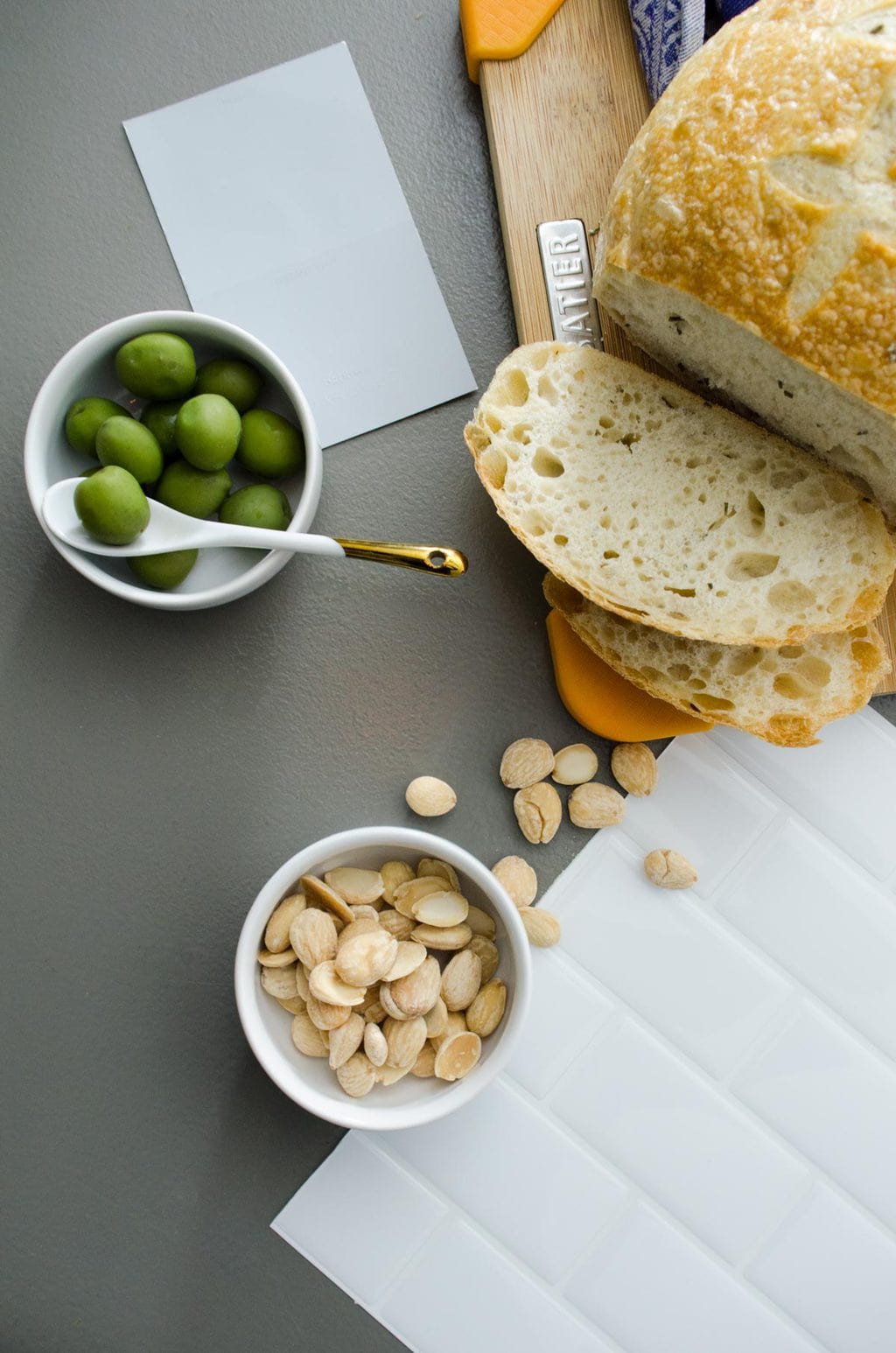 My family spends a lot of time in the kitchen – we love to cook (and eat), and my sisters and I help make dinner and clean up each night. It's an important space for our family to be together in. One of my favorite activities is to play the "what would I change" game in a room – although sometimes far-fetched, it's interesting to think of the simple solutions that could improve a room's light, space, and efficiency. Of course, the kitchen often becomes subject to these daydreaming sessions, as it's a room that's central to the house and frequently used. Our current kitchen really wasn't a bad starting place. Everything was painted white, which made for a great blank slate for our rental kitchen makeover!

the kitchen before
When I started thinking about giving our little kitchen a refresh, I immediately thought of what a big impact some color could have in our kitchen. And when I started brainstorming it hit me – I could paint the countertops too! They are white laminate, which is basically the most stainable material you could use on a countertop, so they show traces of spills very easily. I've always wanted to cover them in concrete (like ABM did here), but we opted for a much simpler update by just painting them with Rustoleum's countertop finish in Grey Mist. I also thought it would be nice to bring some color to the bottom cabinets, so I chose a grey-blue Distant Star to soften the contrast between the counters and the lower cabinets.
Some of these updates might not fly with any landlord/landlady. But don't lose hope – these next two updates are definitely non-permanent changes you can get away with. Our little white cabinet knobs were just begging to be updated, and it's amazing what a huge different new hardware makes. Enter steel bar pulls, and suddenly things feel so much sleeker without the cost of custom kitchen cabinets. I picked the larger size so they would make the biggest impact.
We've also been craving a real backsplash behind the sink, and I'm amazed at the difference going from a blank wall to (faux) subway tiles makes. Although they're the same color as the wall, they provide just a hint of texture and shine that makes the space look so polished! We used Smart Tiles, which are thin, adhesive tiles that are crazy easy to install and remove and very cost effective. They make so many styles of tiles now – check out the grey ones I used in the kitchen renovation at my dad's house!
At first, the new kitchen felt super different, but the new look has certainly become familiar now. I just can't imagine going back to plain white everything! Which part of the update do you think made the biggest difference?