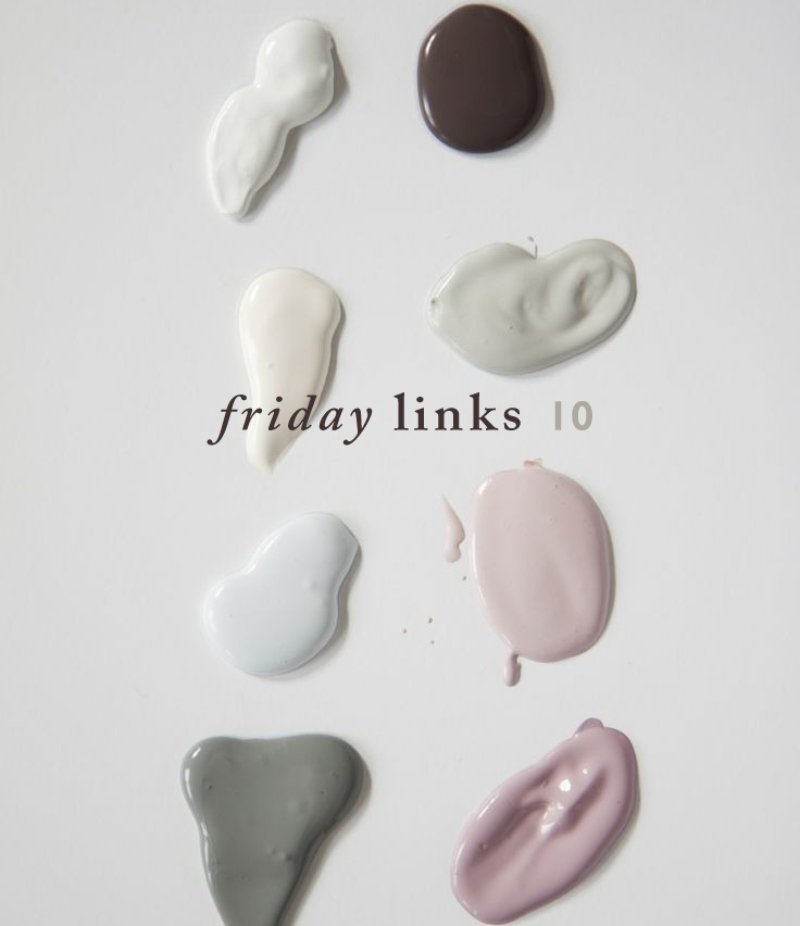 (via Thou Swell on Tumblr)
This week at Oxbow I've been working on a new project, two abstract paintings based on memories in my childhood home. I'm in the finishing stage for them and will try to share pictures soon! It was one of my first experiences in abstraction and the first painting took a long time to develop, but over the course of the week the translation from memories and emotions to abstractness came much easier. I really enjoyed the process… This week saw some exciting days on the blog as well – it was so exciting to introduce a new contributor, Izzy, to the blog! Thou Swell's pace has picked up in the last few weeks and I hope to keep the momentum strong with more frequent posts throughout the week. Anyway, enjoy a couple interesting and inspiring links from this week:
1 / Jessica from Coco & Mingo created some fun Halloween invites and desktop downloads for West Elm's blog Front + Main. Her lettering is beautiful!
2 / Apartment 34 shared a beautiful and informative homage to film, How to Shoot with Film 101.
3 / Coco + Kelley shared a nostalgic pistachio-colored room, with dashes of brass and eclectic vintage portraiture.
4 / Though I won't be making this recipe for another four years, I'm sure some of you will enjoy making an Autumn sangria from Of Trees and Hues!
5 / This château that This Is Glamorous shared stopped me dead in my tracks. Just take a peek at that dining room…
6 / Planning a dinner party anytime soon? This DIY menu pumpkin from The Merry Thought would be perfect.
7 / Emily Henderson shares two equally easy and stylish ways to style your mantel this Autumn from Target.