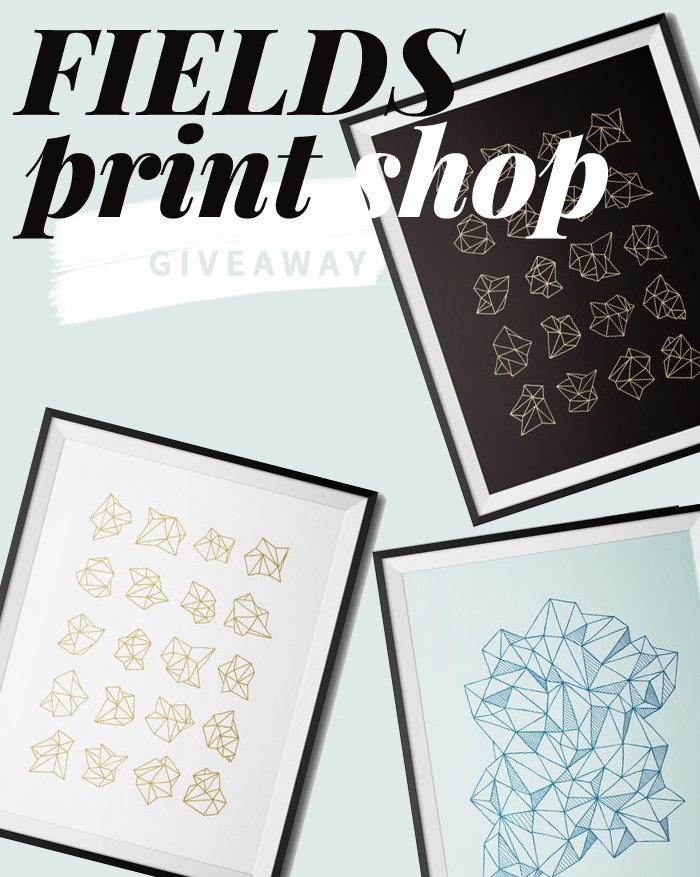 I love finding new shops and artisans on Etsy who have great products. FIELDS print shop is a new print shop on Etsy created by Elaine Meese, who creates minimalist screen prints and hand bound sketchbooks. FIELDS is based in Chicago, IL and works with Baker Prints in Chicago to produce the designs.
FIELDS is an avenue for exploring the fundamentals of design. The prints and paper goods reflect restraint and simplicity. It's about getting back to the basics, using only a few elements in each execution, and focusing on form. Each item is refined, artful and thoughtfully considered.
When Elaine emailed me about featuring her prints on Thou Swell, I was super excited to share her shop and I suggested a giveaway so that one of my readers could hang up either two small or one large geometric mint print in their home. Share a like and a follow for FIELDS and definitely watch this shop as I expect many more beautiful prints to come!
This giveaway is open to U.S. residents only.