I've been slowly adding new furniture and decor to Meghan's apartment and the design is coming along nicely! You might have seen the new sectional that recently arrived in this Instagram post. Now that the living and dining area is almost done, I've focused my attention on the entryway which is a short, narrow hallway with just enough room for a small console table. We really wanted to make an impact in here, so I turned to my favorite statement-maker – wallpaper – from the Walls Republic website. They have a huge selection of patterns, but I wanted something leafy in here since it's far from any windows. When I saw this tropical design featuring palm trees and monkeys, I knew it would make a really fabulous first impression for Meghan's pad! Get a closer look at this fun wallpaper below.
P.S. Take 10% off your order at Walls Republic by using code KEVIN10!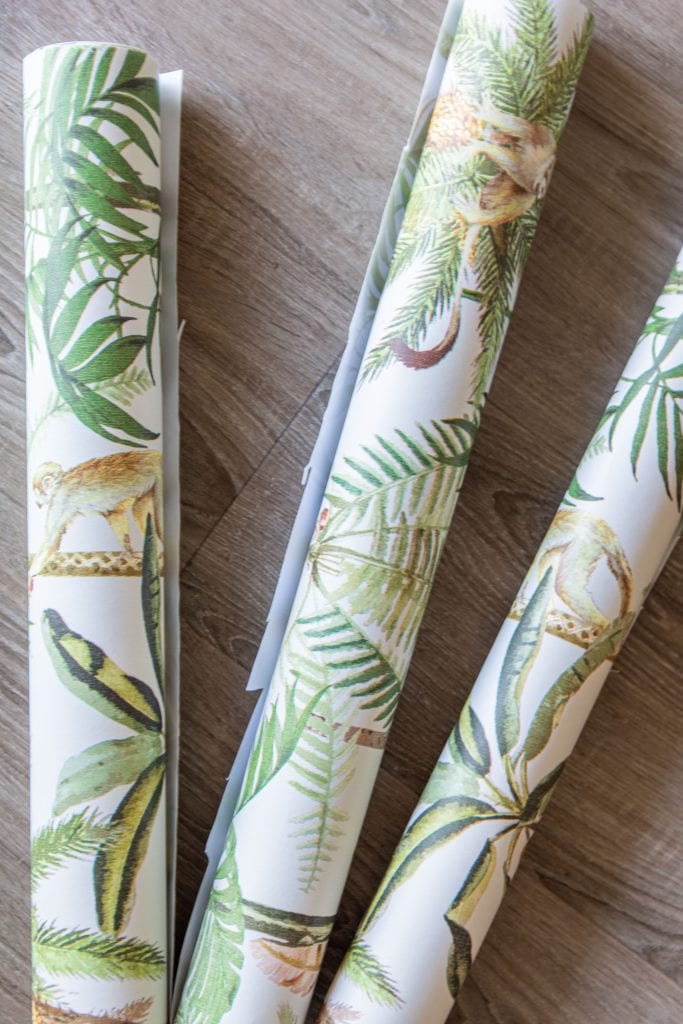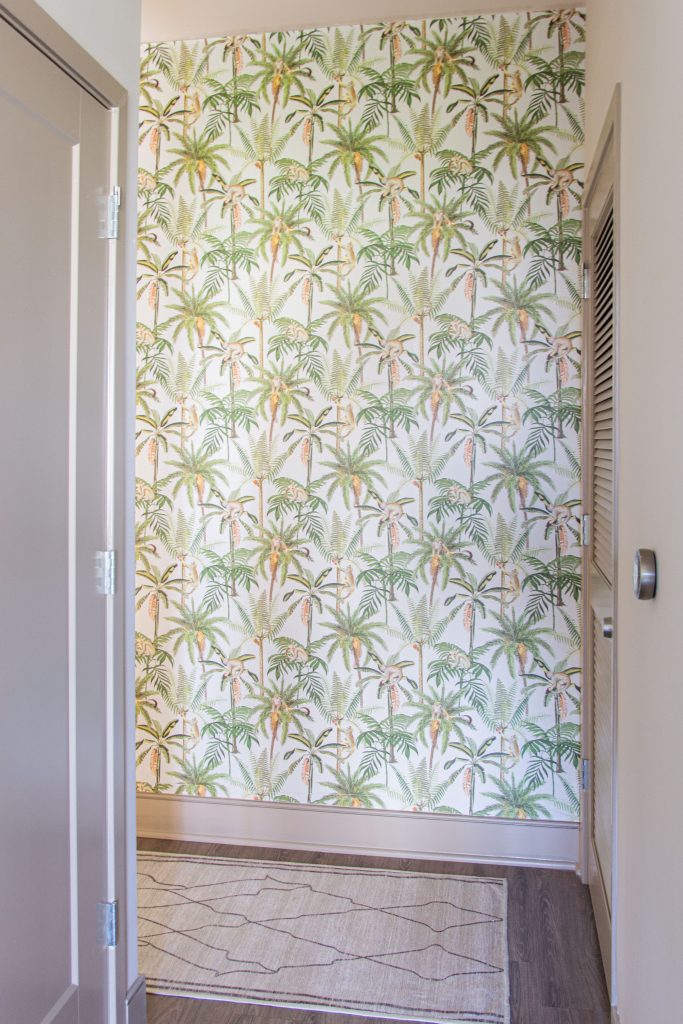 I loved the colors in this tropical monkey wallpaper because they're light and fresh but featured lots of warm tones and an off-white background that wouldn't make Meghan's beige walls look even darker. The wallpaper is an instantly catches your eye when you walk in, and the lush shades of green make it feel so much less dull in this windowless space.
The wallpaper took a paste-the-wall application, which was super easy with just a paint roller and tray. I installed it by myself and it was as easy as covering the wall with paste, positioning the panel, and smoothing it down to the baseboard. I went back afterward with an x-acto knife to cut off the excess at the bottom of each panel.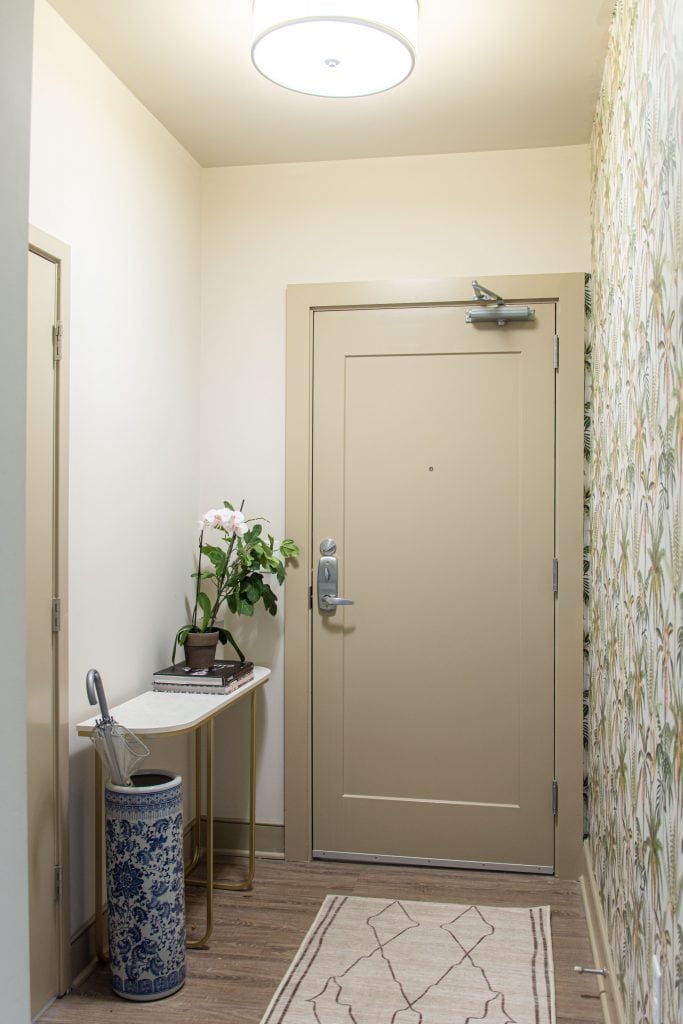 Right now the entry features a Ruggable Moroccan-inspired runner, which is perfect for an entryway since it's machine washable and stays right in place on the floor. My plan is to add battery-powered sconces on top of the wallpaper, a mirror above the console table, and possibly paint the console wall and bathroom door on the left dark green.
I love what this fun tropical monkey wallpaper has brought to Meghan's apartment, and am already itching to use it again in another project! I've loved monkeys since I was a child, so it really is my dream pattern. Head to Walls Republic for many more beautiful wallpaper options, and don't forget to use KEVIN10 for 10% off your order!