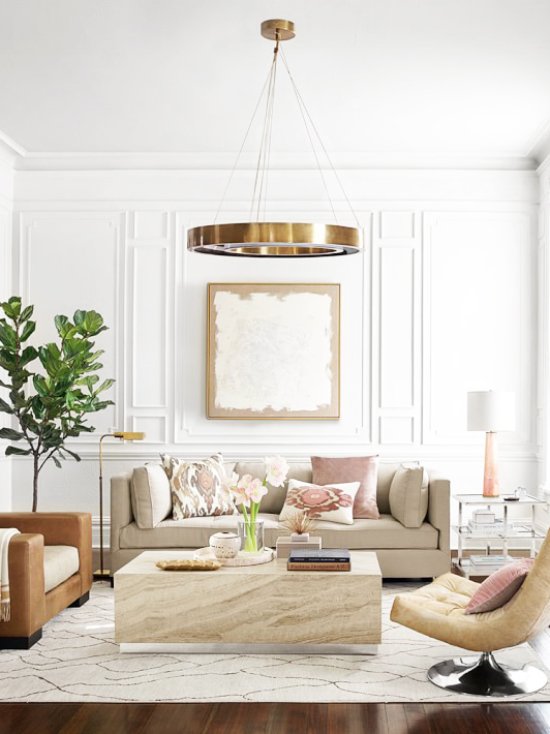 (Upton LED chandelier)
When you think of LED lighting you might think of Christmas lights or maybe high-tech light bulbs, but the highly-efficient light technology is making its way into light fixtures in high-end and middle market designs alike. As the technology and light color has improved, its proven to make a versatile alternative to conventional light bulbs, especially for sleek, detailed and circular fixtures. I absolutely love how the LED lighting has opened a whole new set of possibilities for the shape and profile of sconces, pendants, and chandeliers, and I can't wait to see how the trend will expand! Check out my favorite pieces – many of them new releases for 2017 – in my product guide after the jump.
SHOP THE LOOK

(
Angled Geo LED Wall Art
)
(Linear Wood LED Floor Lamp)
(Hemisphere Wall Sconce)
SHOP LED LIGHTING

Are you a fan of this new lighting trend?