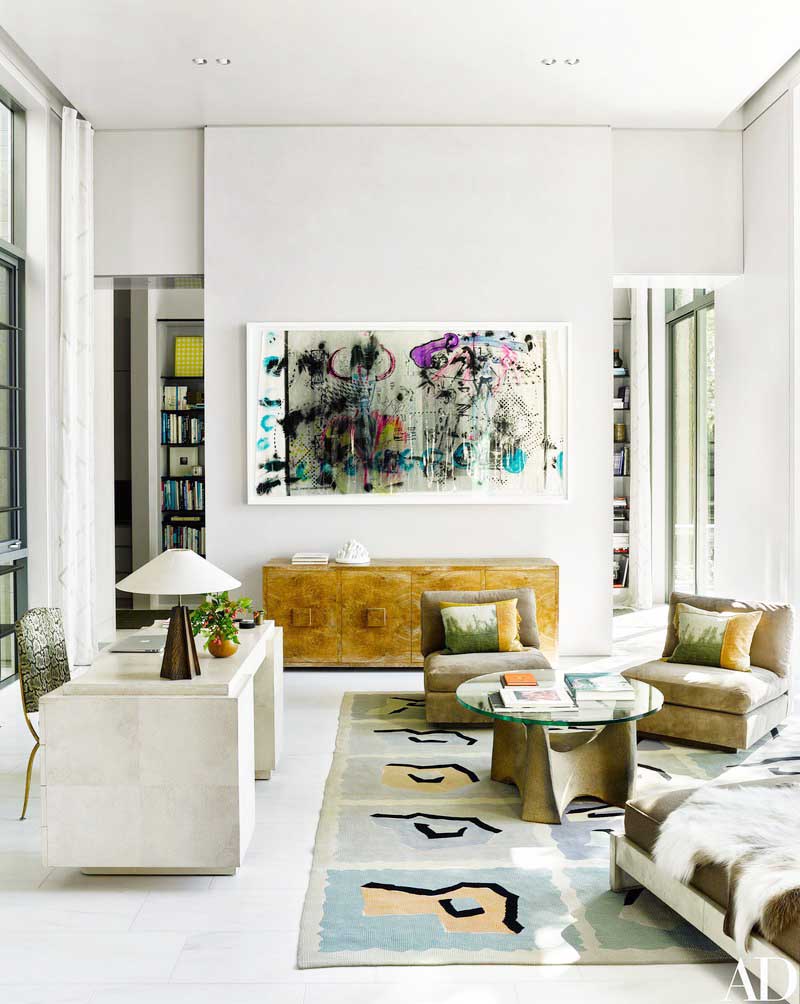 (via Architectural Digest, photography by Douglas Friedman)
Home to a Manhattan couple and works by artists that include Gerhard Richter, Cy Twombly, and Félix González-Torres, this lake house feels like a residential museum, with large-scale proportions bringing lots of breathing space to a blue-chip fine art collection. When approaching the renovation of the Italianate, stucco structure, Architecture Research Office streamlined the classical bones of the home, bringing symmetry to the rooms and highlighting the large space like the living room above. Interior designer and curator Michelle Andrews was then brought on incorporate the couple's collections and antiques into the spacious house. "I take a mixologist's approach to high and low, geography and materials," says Andrews. "It feels joyful. I like to call it 'refined tumult.'" The result is certainly joyful, capturing the incredible light and views through the tall sliding doors surrounding the living spaces. Click through to see more of this art-filled retreat.
SHOP THE LOOK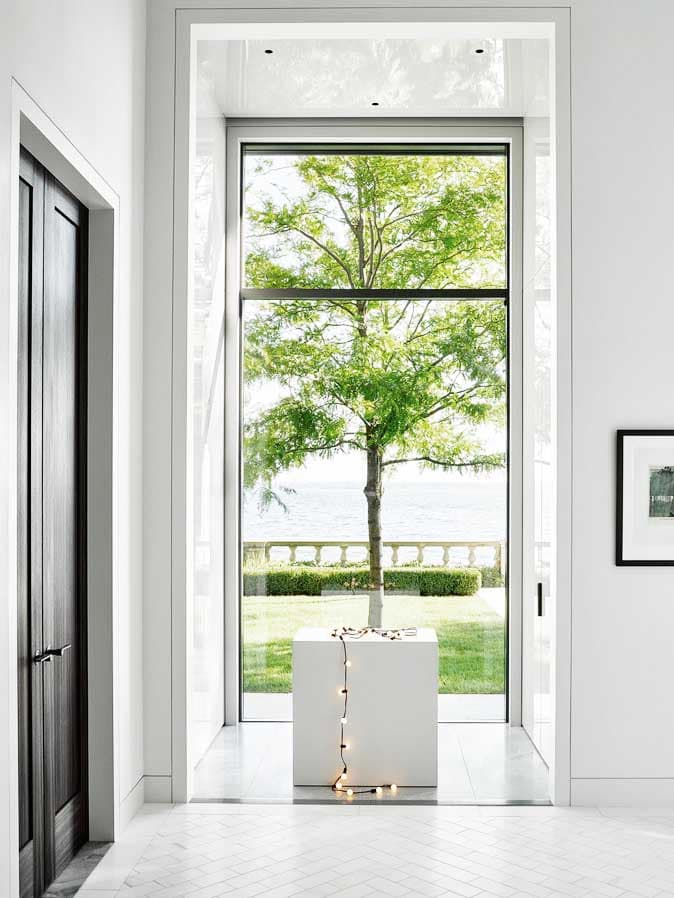 This hallway shows how the couple's art collection influenced the architecture of the home, dictating spaces custom-designed to display works like this glowing installation by Félix González-Torres. How magical would it be to live with pieces like these?
A pair of courtyards flank this central "salon" in which several seating areas and a dining table take shape in the large room. One of the couple's favorite part of the home is the indoor-outdoor living, and the elegant transitions from room to courtyard and lakeside are all demonstrated in this living space.
The railing at the edge of the yard give a sense of the home's classical bones, but the sleek landscape architecture and modern patio furniture bring fresh lines outdoors. Living with masterpieces feels modern and inviting in this Minnesota lake house. What do you think of the museum-style design?