This post is sponsored by Annie Selke, but all text, images, and opinions are all my own. Thank you for supporting the brands that keep Thou Swell running!
I am so thrilled to reveal my serene dorm room design with Annie Selke! This room was one of my most imaginative – and my design was definitely fueled by the long, grey winters up in Ithaca. As I shared in my design plans, I wanted to create a lush escape for myself that would be comfortable and functional. I started the room design with Annie Selke's new Bed101 line, a more affordable option with classic, versatile options for whole bedding sets. I settled on the chambray duvet with white tipping, combined with white percale sheets with blue tipping. The bedding coordinates beautifully and set a solid foundation for the rest of the design. Get all the fun details, from the mix of throw pillows to the new curtains and rug, below!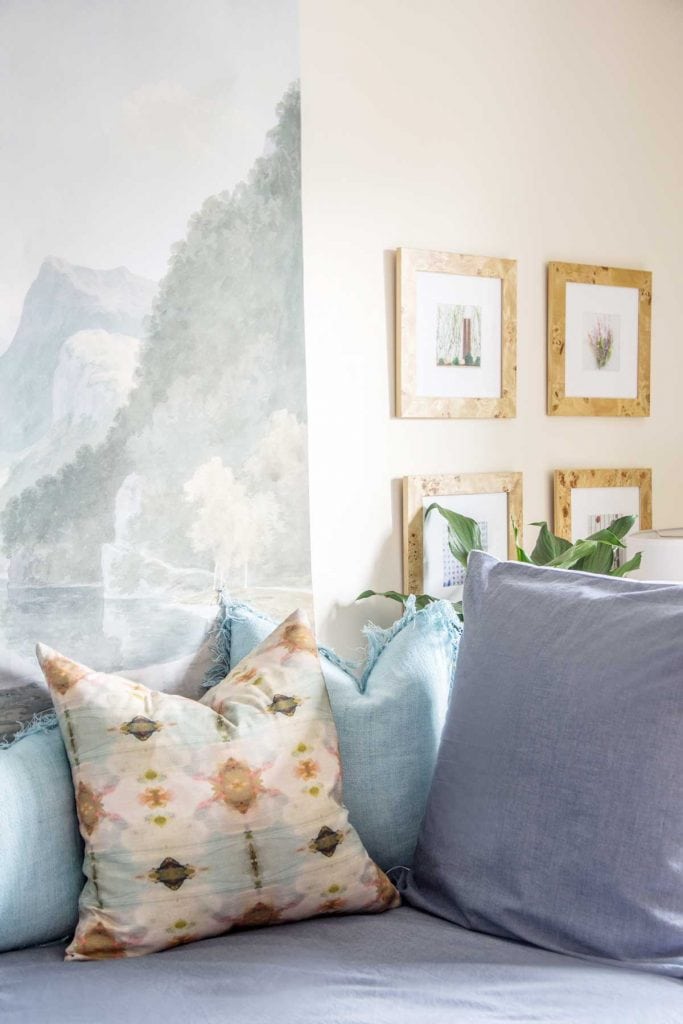 On my bed, I combined the linen sky pillows with psychedelia sea pillows for a light, airy look with soothing cool colors. The euro pillows on either end of the bed helped fill in the length so the bed felt more like a daybed or sofa. I absolutely love how the colors in these pillows coordinate with the oversized mural above the bed!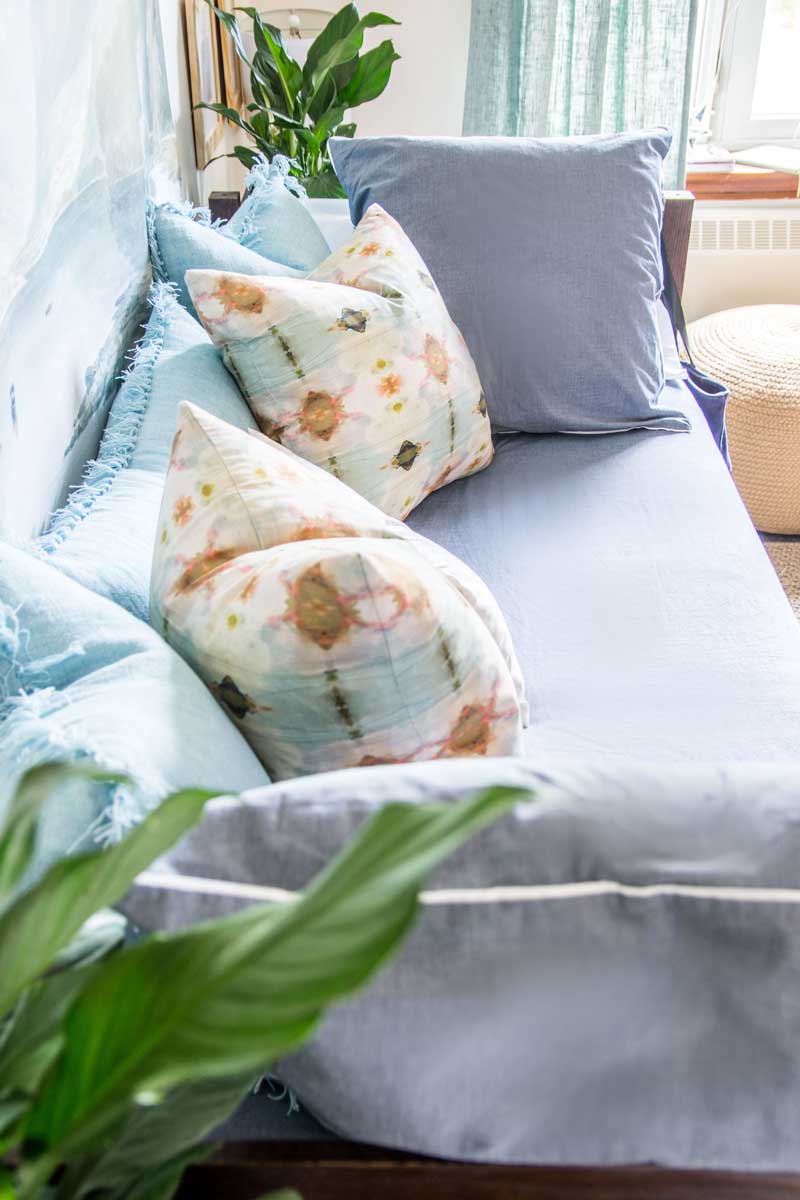 On the floor, I brightened up the room and added lots of cozy with a wool Moroccan-style rug. The blue pattern coordinates well with the design, but my favorite part is definitely how soft this rug is! It really makes it a delight to step out of bed in the morning.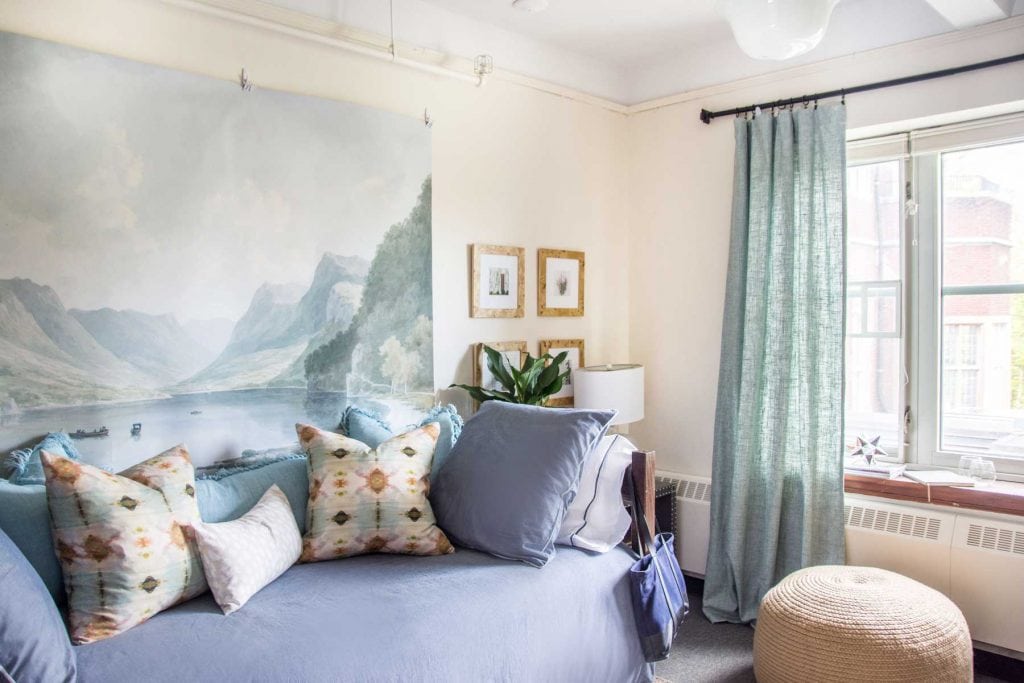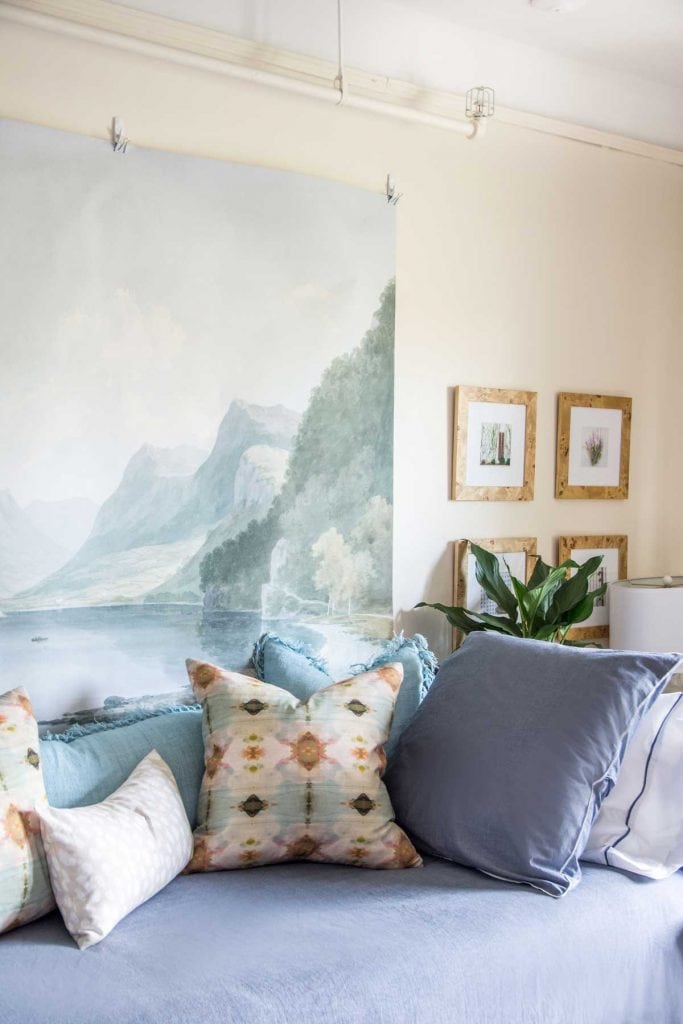 I refreshed my windows with light blue Greylock curtains which help emphasize the soothing color palette in the room and soften the end of my room with the window. Right below, I used a large braided pouf for extra seating and a comfy place to prop up my feet! Poufs are the perfect accent piece in a college bedroom since they're so versatile.
My room is so much more comfortable now with the addition of pillows, a soft rug, and beautiful curtains. Being able to sit on my bed easily and then swap a few pillows and have a regular bed makes my room as functional as it is stylish! I'm thrilled to have such great pieces to take with me to my first apartment next year – that's always the benefit of investing in high-quality decor.