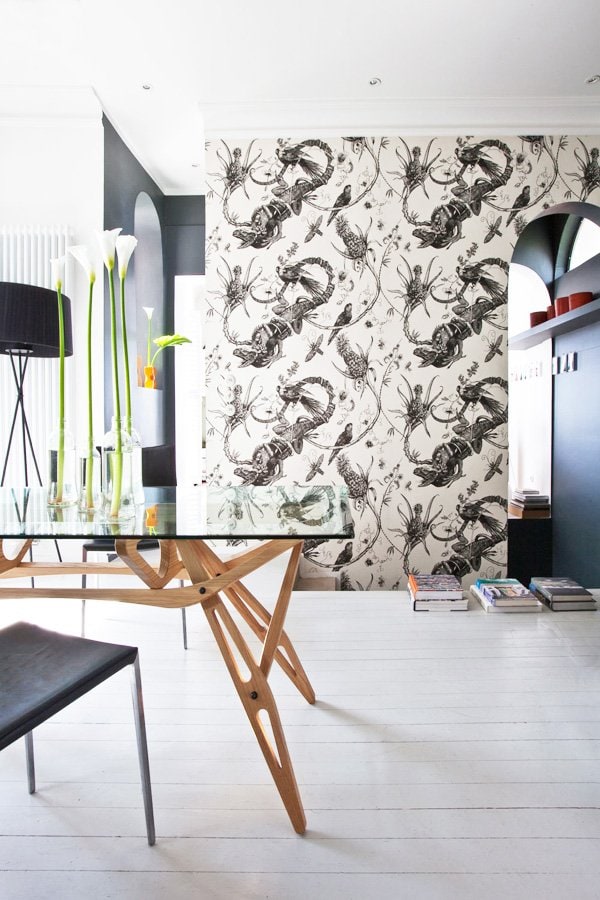 (via Lonny Magazine)
In an inviting, modern home on the French Riviera, unique wallpaper selections stand out as focal points throughout the home. The homeowner is an antiques dealer, as showcased with the mid-century Carlo Mollino glass-topped dining table in the room above. While the bright, all-white room is casual and modern, each piece is a significant piece collected by the owner. Color blocking brings together the ceramic pendants, orange sofa, green hallway leading to the kitchen. The wallpaper used in this room is Timorous Beastie's Iguana wallpaper, and the pattern below is Birds n Bees by the same designer.
SHOP THE LOOK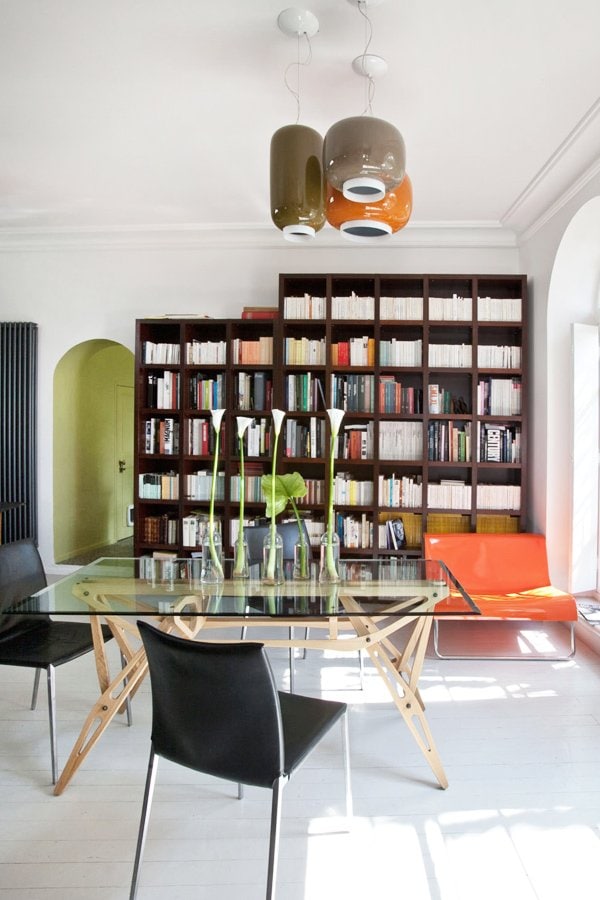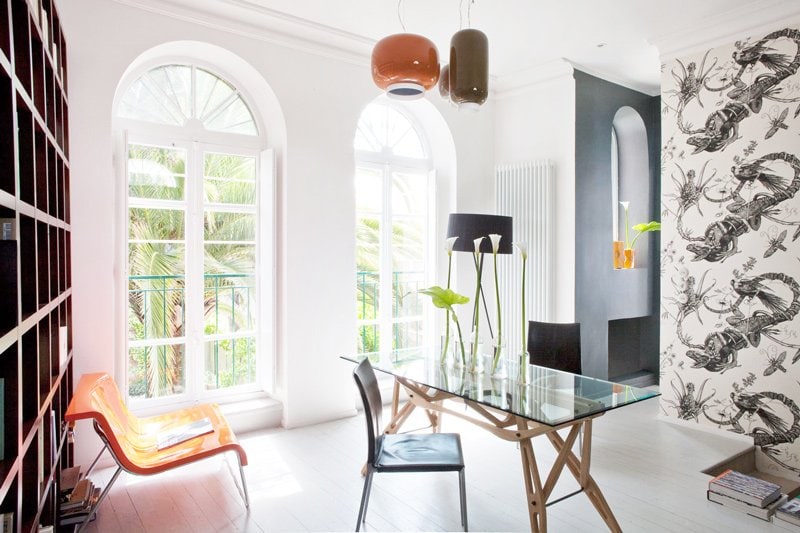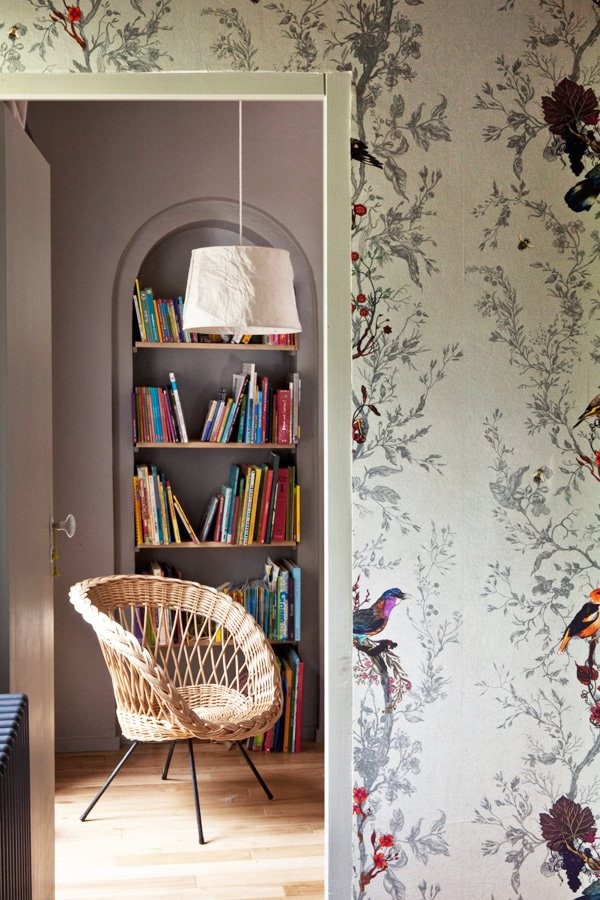 A casual wicker chair and paper pendant light stand out in a warm brown room, on the other side of a floral, bird-patterned wall. The elements feel natural and a little wild, like the lush tropical plantings surrounding the pool below.
A view of the rooftop deck reveals the home's idyllic setting – red-tile roofs and stucco give way to the endless blue sea. Anyone else feeling the power of pattern? I'm dying to use wallpaper in a design project soon…