In a lofty Manhattan pad fit for a rockstar, Johnny Buckland lives with his young family. Full of sleek lines and cutting-edge design, the loft feels young but sophisticated, and fits the couple perfectly. Moody neutrals spawn brooding shadows of minimalism, while flashes of brass and leather round out each room. Buckland and his wife (a jewelry designer), spend most of their time in London but wanted a space that was bright and calming for their time in the U.S. Masculine and angular is their self-described aesthetic, and they brought on the design firm Ashe+Leandro to bring their style to life.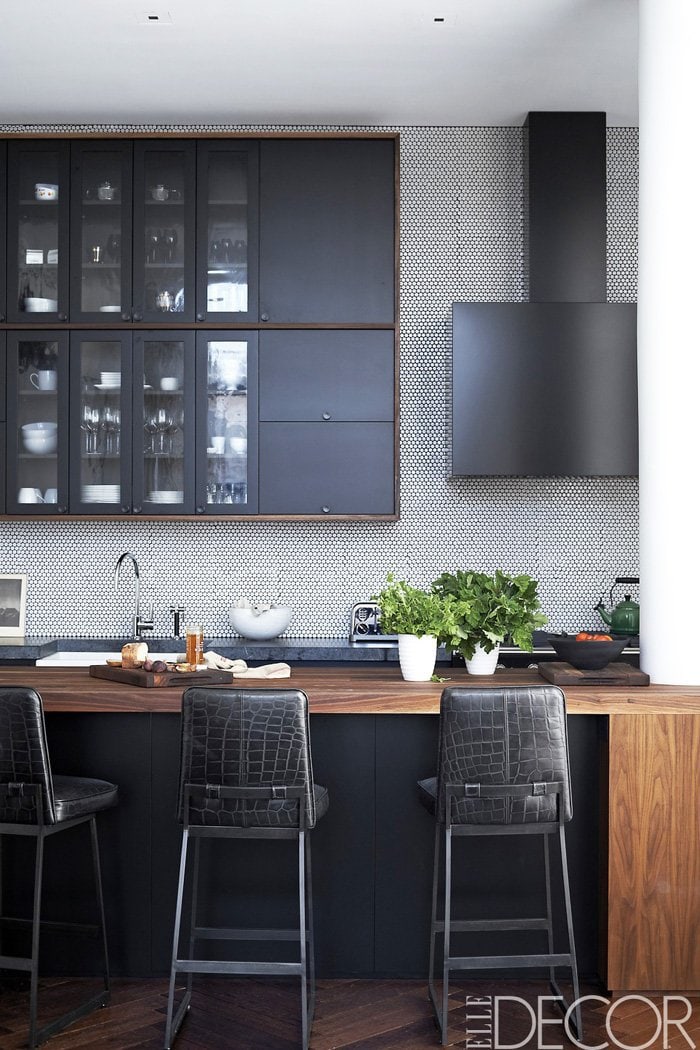 (via Elle Decor, photography by Mikkel Vang)
You may recognize this bathroom from my round-up of ten gorgeous free-standing tubs. It's quite a striking space with the tall french doors and vintage pendant framing the tub. It may be my favorite room – what's yours?
SHOP THIS LOOK