(via Paint and Pattern)
I am super excited to share with you the new online auction website Everything But the House, where you can shop estate sales from across the country (at least part of it, for now) for pickup or delivery! EBTH makes it fun and easy to purchase elements with character and history in spaces that need personalization. I have a lot of sentimentality towards heirloom pieces because they can remind me of home and my grandmother, as well as ground a room that feels too perfect or new. Rooms need something funky and unexpected to give them energy and life. In my latest design project, my dad was starting with a small collection of furniture and decor and needed a few things to beef up his collection and create a lived-in feel for the rooms, and vintage items with history fit the ticket perfectly! I'm teaming up with EBTH as they expand into Atlanta in February to bring you advice and inspiration for finding and bidding on great finds on their site and using them to create a layered, storied look in your home.
I bid on a couple of items on their site to get familiar with their auction system and get a feel for what types of items are usually included in their estate sales. I'm super excited about some of the pieces I won, and I'll be featuring them later on in February as I share more about my work on my dad's house (get excited for green wicker dining chairs)! To get you inspired—and maybe feeling nostalgic—I've picked out some of my favorite pieces from EBTH that are currently up for grabs on their site. Check these out and see what you like:


(Blue and white vases, gazelle bookends, rush chair, copper bucket, vintage book collection, fine china set, ram heads, snakeskin box, gold tone floor lamp, leather satchel, Japanese silk paintings, ceramic vases, stone horse bookends, vintage luggage rack, herb plates)
Bidding on EBTH is similar to eBay, but the system is more traditional (bids in the last five minutes extend the auction five more minutes to give everyone a fair chance) and the selection is smaller, making it easier to search and find what you want. My only advice would be this: if you plan to ship, check the shipping estimate before bidding so you can get a sense of what you're willing to pay. What's super exciting about a lot of these pieces is that many of them might shine with a new coat of paint or reupholstered with a bold fabric, so there are lots of opportunities for DIY projects and fun personalization… Do you see anything that catches your eye?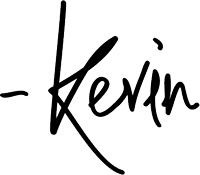 This post is sponsored by Everything But The House. Thanks for supporting the brands that keep Thou Swell running!