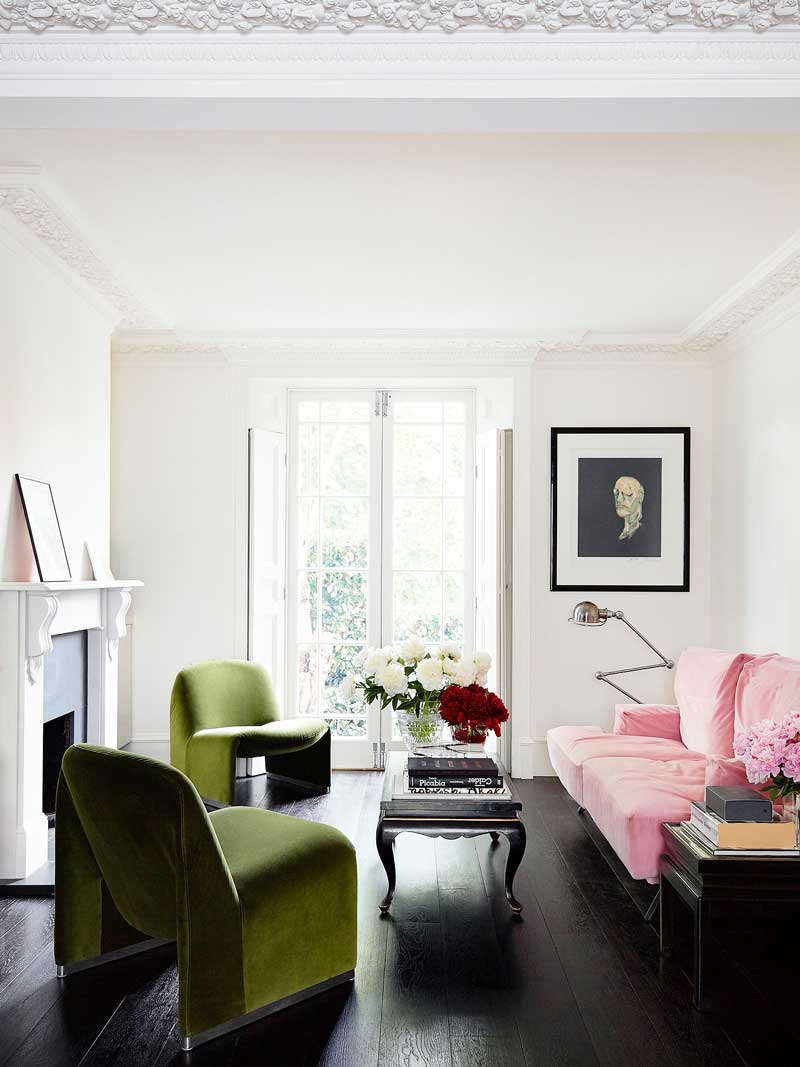 (via Vogue, photography by Kasia Gatkowska)
At first glance, the living room of London fashion designer Simone Rocha seems to embody a fairly minimalist style of decor, but every detail of the 19th-century house was renovated with care by the imaginative Rocha. On closer look, you'll notice the whimsical flower trim lining the ceiling, and the Francis Bacon portrait of William Blake on the far wall. Though the dark-stained floor lacks the warmth of a rug, green and pink velvet provide just enough cozy to soften the clean lines of the room. The home is full of art and personality, infused through elegant moments, like the stunning gold framed artwork below. The same balance of playfulness and subtlety that Rocha brings to her work is found in the the home, from surprising moments (like the statement tapestry in the bathroom) to the mix of styles in the kitchen and dining room.
SHOP THE LOOK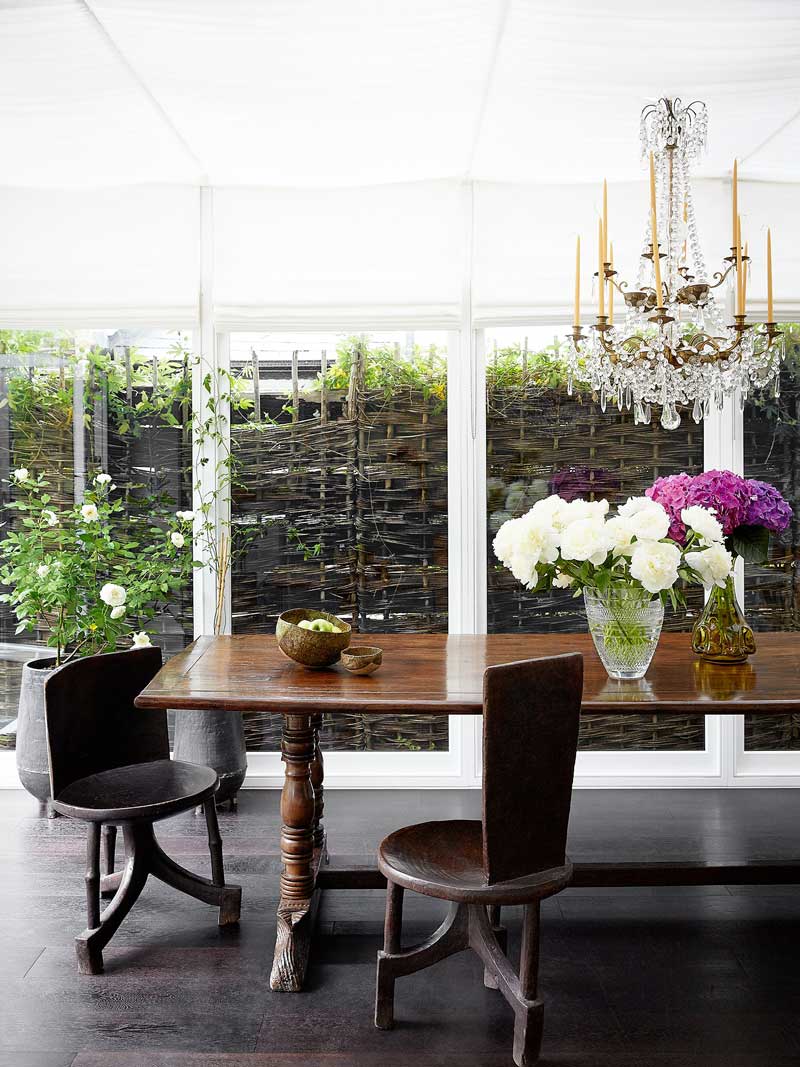 The kitchen has a beautiful view to the garden outside, one of Rocha's favorite parts of the home. The landscaping was done by a friend, to remind her and her husband of Ireland's green landscape (they're both Irish). The adjacent dining room continues the strong contrast of dark wood and clean white architecture, with the addition of a stunning chandelier from a market in Nice, a gift from the designer's parents.
The bathroom's large floral tapestry is one of the most striking pieces in the home, with it's over-sized subjects creating a quiet moment of drama above the clawfoot tub. The storng contrast of black and white is balanced by the warm hues in the flowers in the piece. Rocha is brilliant at taking these almost-old-fashioned moments and treating them with a contemporary perspective to completely redefine them. It works just as well in her home as it does in her collections!