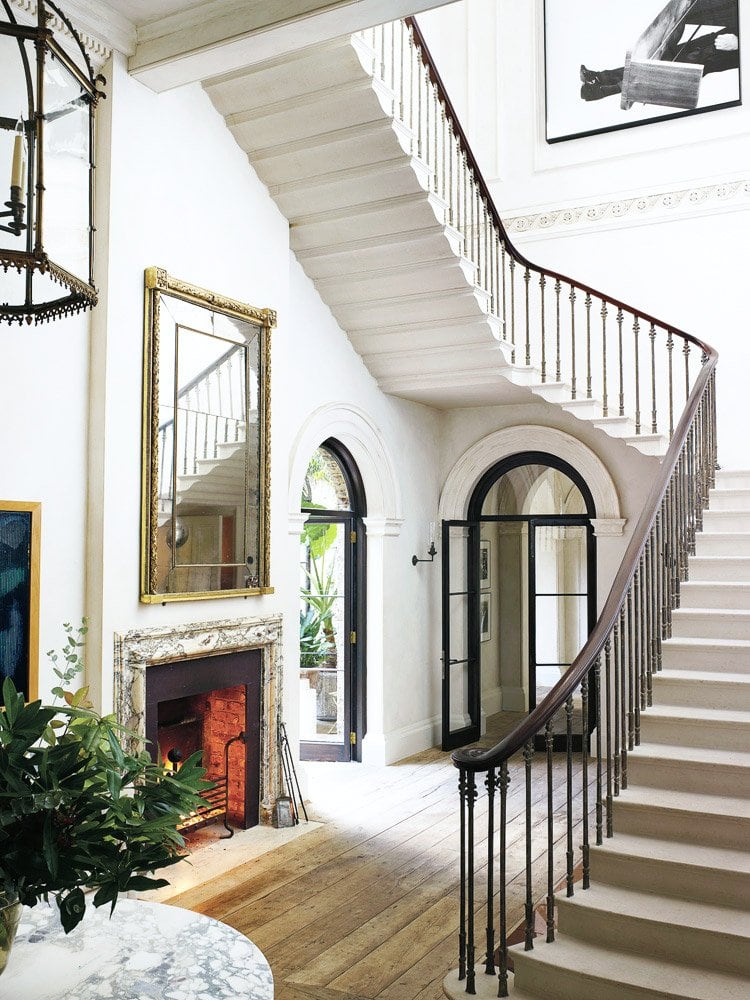 Interior designer Rose Uniacke has a passion for furniture (antiques, specifically), and an eye for architecture. Her home in London, where she lives with her husband, the producer of the Harry Potter movies, and five children is breathtakingly elegant. Simplicity and the ornate details of the antiques and fine architecture meet to create a timeless home that I can't stop looking at. And of course a grand foyer, soaring ceilings, and a lush patio are all nice touches too… Take a peek inside this beautiful home (and keep your eye out for a swoon-worthy marble bathtub).
The wide floorboards are the perfect worn-out tan for this understated bedroom. The room is simple – with an aged patina and the beautiful bones of fine furniture. I love the rich contrast of the pair of mirrors above the fireplace
I love the modern touches in this kitchen – especially the gold barstools and the simplicity of the pair of pendant lights above the incredible burl wood and marble island.

(via T Magazine, photography by Henry Bourne)