I can't believe it's already the beginning of February, but I'm definitely looking forward to a certain pink-and-red-themed holiday on the fourteenth that celebrates la vie en rose. Of course food is one of the most important pieces of any holiday tradition, so I thought I would share some orange, pink, and purple desserts that caught my eye recently. These Valentine's Day desserts have certainly brought some color into my dreary February day, so I'm looking forward to choosing one (or two) to bring to life in the kitchen next Sunday!
SHOP THE LOOK

[ezcol_1half]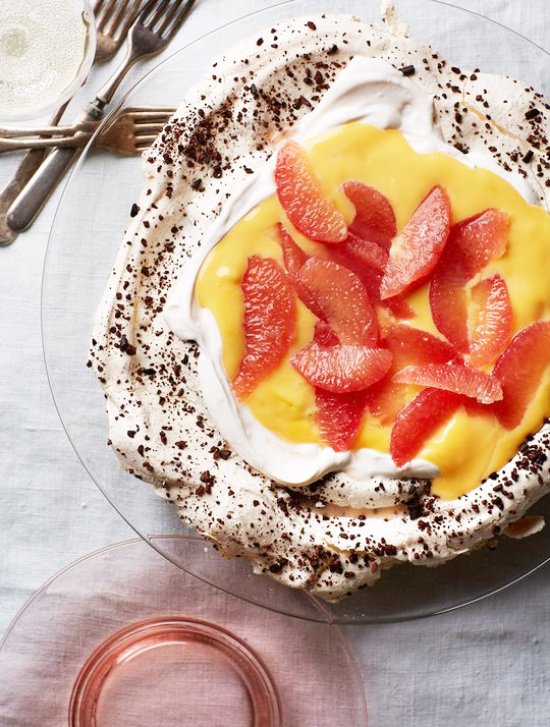 GRAPEFRUIT PAVLOVA WITH COCOA NIBS (
via Wild Apple Journal)
A beautiful citrus-meringue delight dotted with dark cocoa nibs.

BLACKBERRY SEMIFREDDO (via Not Without Salt)
Bring back the flavors of summer with this blue and blackberry dessert.

PINK PEARL APPLE TARTE TATIN (via Bojon Gourmet)
A traditional French dessert, updated with dainty pink apples.

PEACH & PASSIONFRUIT TORTE (via Lemon Fire Brigade)
Indian blood peaches add an exotic element to this dish.

POMEGRANATE SORBET PARFAITS (via Bon Appetit)
The antioxidant-rich pomegranate juice brings vibrant color and flavor to the sorbet.
[/ezcol_1half][ezcol_1half_end]

HOT RASPBERRY SOUFFLE (via Creative Gourmet)
This classic light and airy dessert is beautiful in a pale shade of pink.

RASPBERRY MERINGUES (via Domestic Gothess)
These berry-swirled meringue kisses are easy and delightful.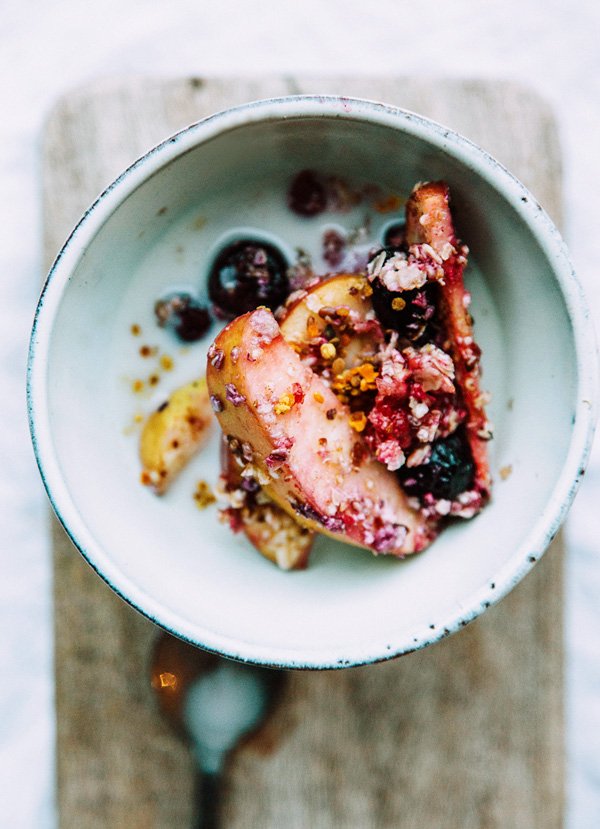 APPLE BAKE WITH QUINOA & OATS (via Nourish Atelier)
The quinoa and sea salt add a twist to this apple crisp.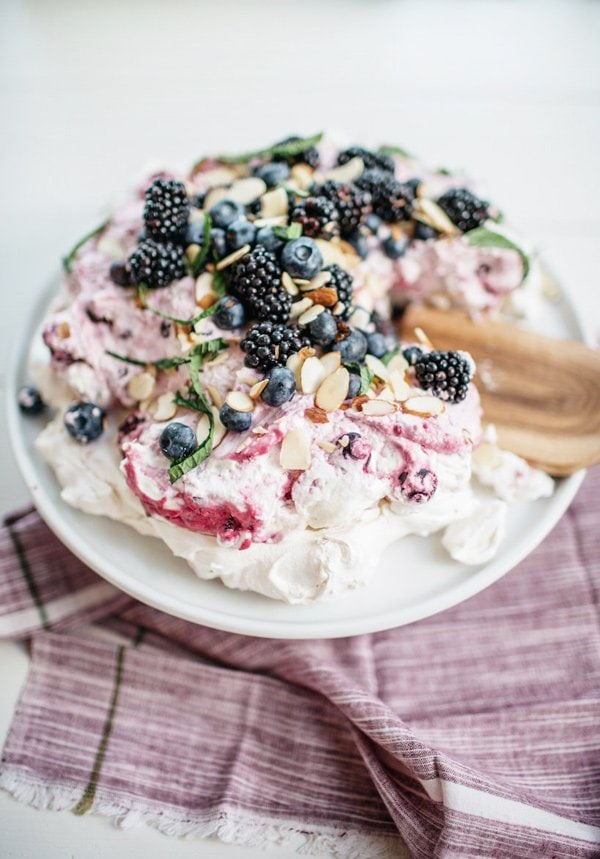 ALMOND BERRY PAVLOVA (via Camille Styles)
The crunch of meringue and the sweet berries and cream deliciously meet in this dish.

LEMON ICEBOX CAKE (via Bakers Royale)
This icebox cake has just enough lemon to have a pleasant zing.
[/ezcol_1half_end]
The fun doesn't end here – follow along on Thou Swell's SWEET Pinterest board to discover more delicious recipes!