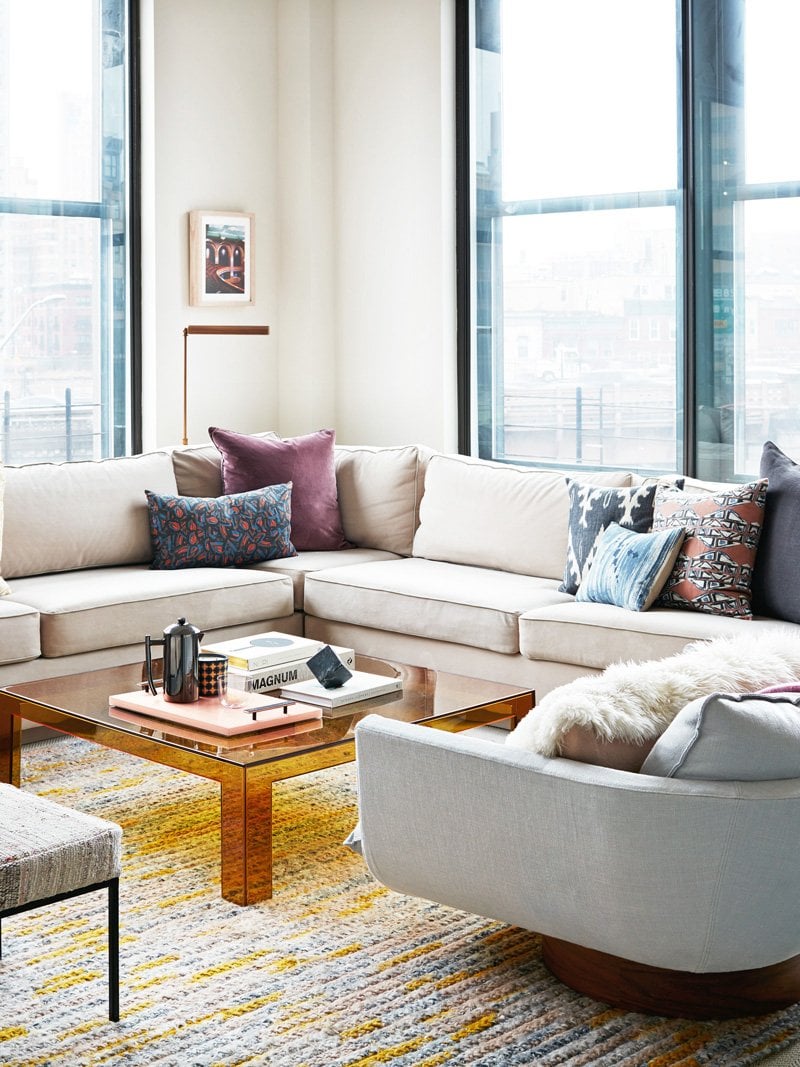 This family loft in Brooklyn's Dumbo neighborhood brings together comfortable living with a clean modern edge that fits perfectly with the industrial architecture. The living room is especially inviting, with a long sectional piled with throw pillows, a deep swivel chair, and the pop of an orange lucite coffee table. Soft colors weave through the accents and the rug, bringing color to the neutral upholstery. And we can't forget the super-sized windows, of course – there's really nothing like a living room open to the light and energy of the surrounding city. Below, leather and brass counter stools by Simon Hasan shine in front of a dark cerulean kitchen island.
SHOP THE LOOK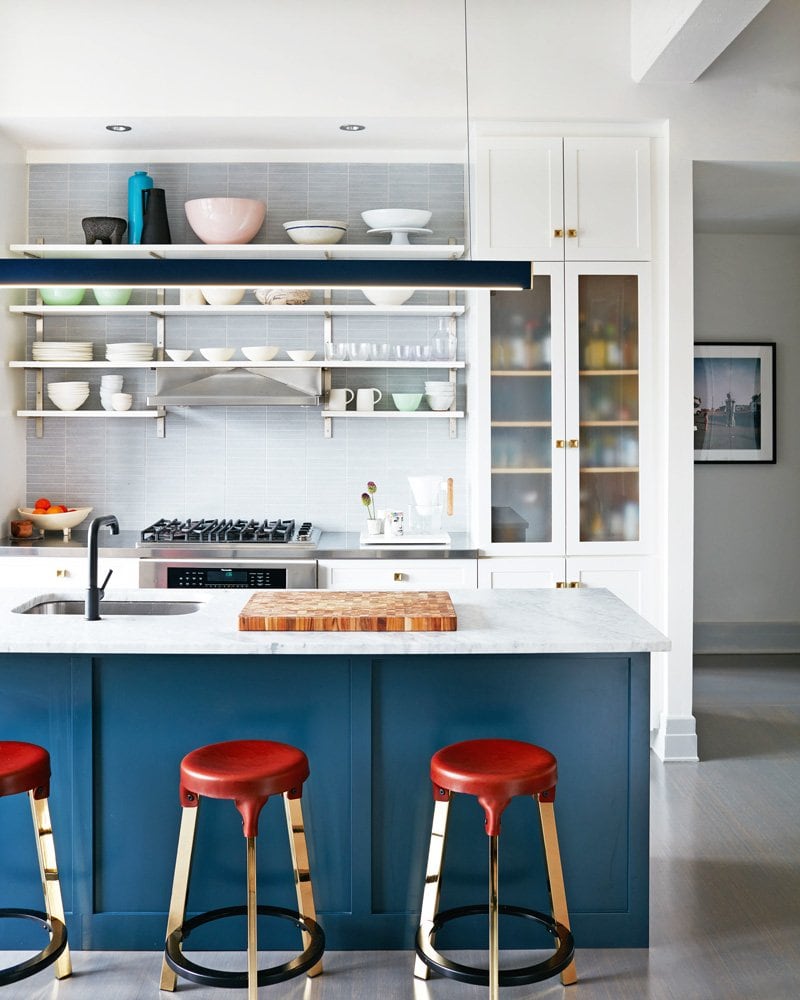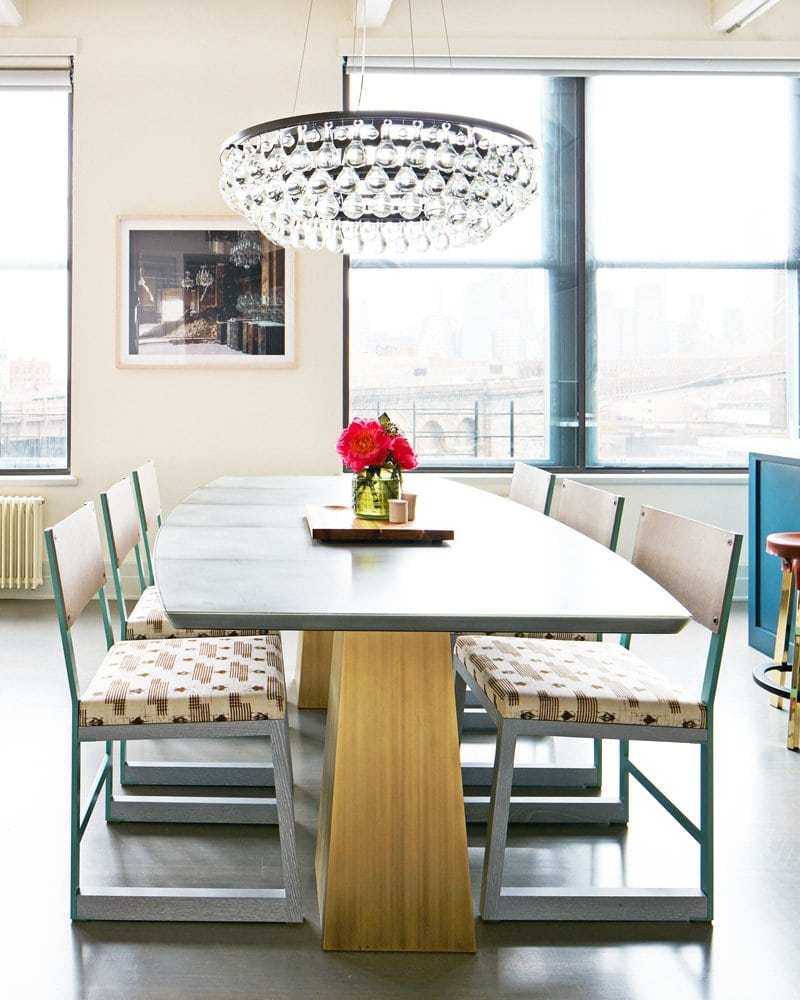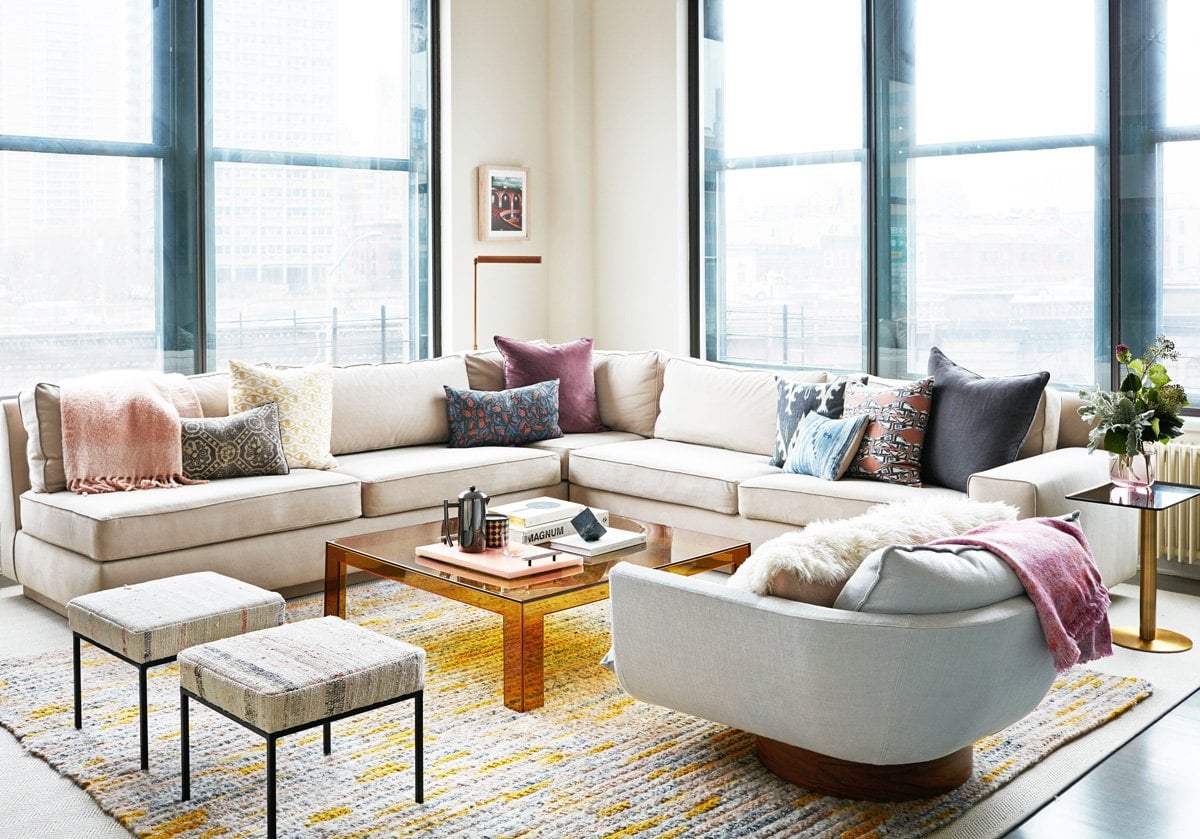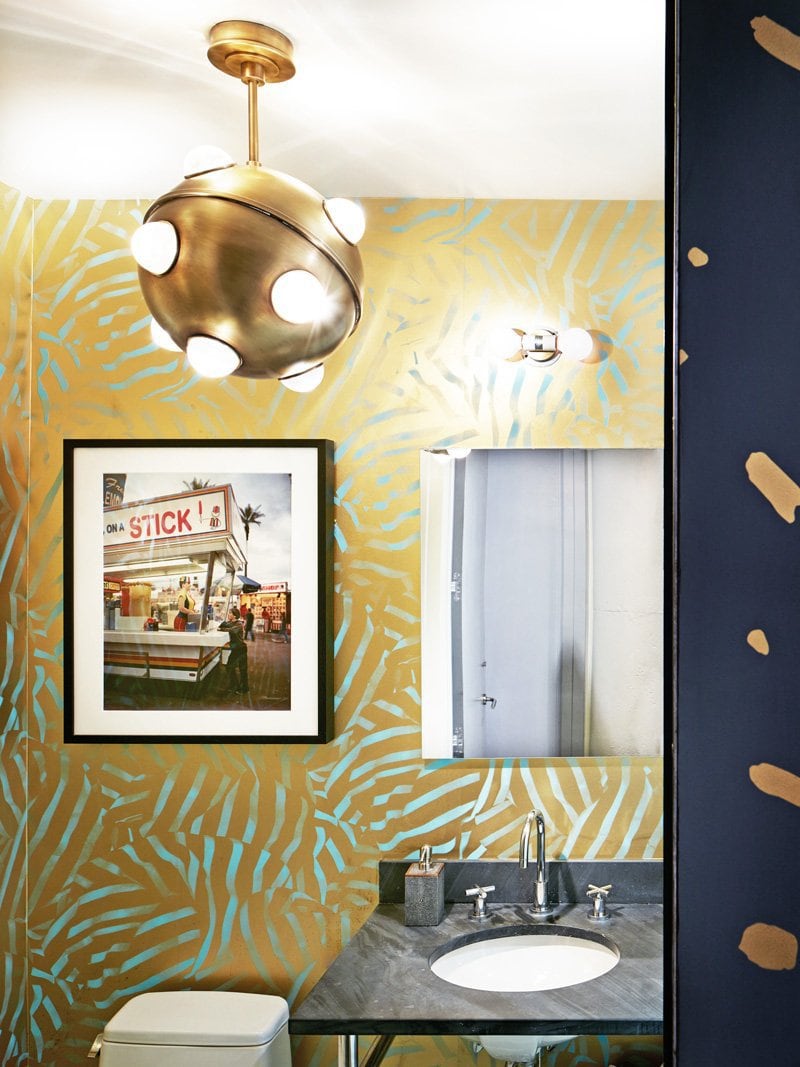 I've always thought that bathrooms are one of the best places to experiment with a bold statement because they're so small, and this gold-toned design is a metallic wonderland, topped off with a quintessentially Jonathan Adler light fixture. Below, another bold wallpaper brings a punch of color to the master bedroom.
(via Architectural Digest, photography by Stephen Kent Johnson)
I love this playful kids room – the designer chose a shade of pink that would easily age with the daughter. And if I had a loft bunkbed like this one, I would never want to change my room!