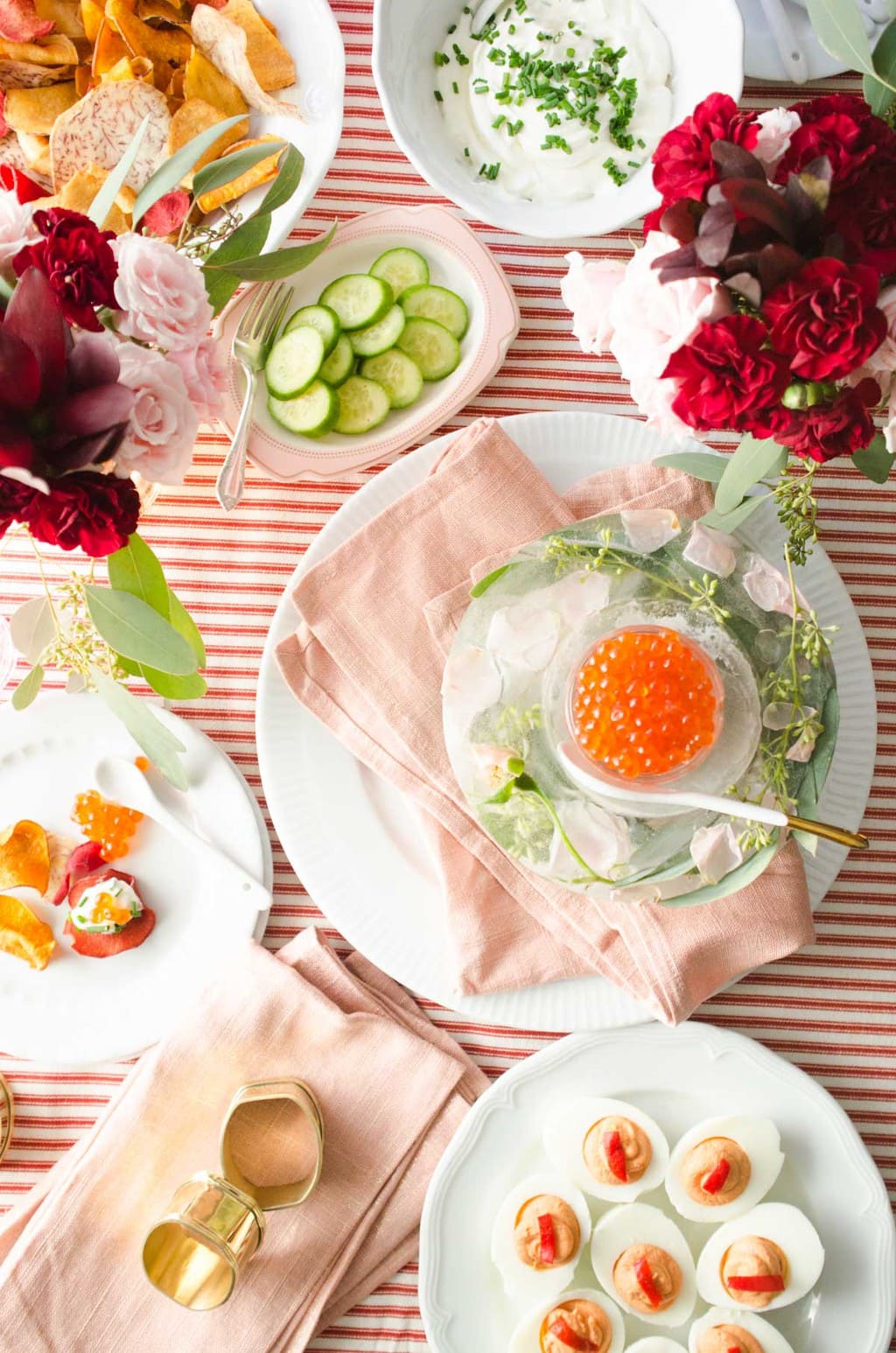 I've come to love Valentine's Day as one of my favorite holidays of the year. Without the stereotypical roses and secret Valentine's, it's a celebration of love for family, friends, and significant others, and also an excuse to bask in rosy reds and pinks that will make any winter day feel warm and fuzzy. I'm sharing my ideas a bit backwards this year – dessert ideas came first and now comes an appetizer table full of delicious bites to munch on with friends this Sunday. I made a floral ice bowl to hold a pile of salmon roe, some beautiful root vegetable chips and a bowl of creme fraîche for a fraîche way to enjoy the roe, and a plate of roasted piquillo pepper deviled eggs. I definitely enjoyed taste-testing this project – the chips make roe an easy and elegant dish, and the sweet pepper makes the eggs delightful. So why not enjoy some holiday-appropriate bites this year and whip up these treats – I'll be sharing the details for the floral ice bowl, deviled eggs, and flowers!
SHOP THE LOOK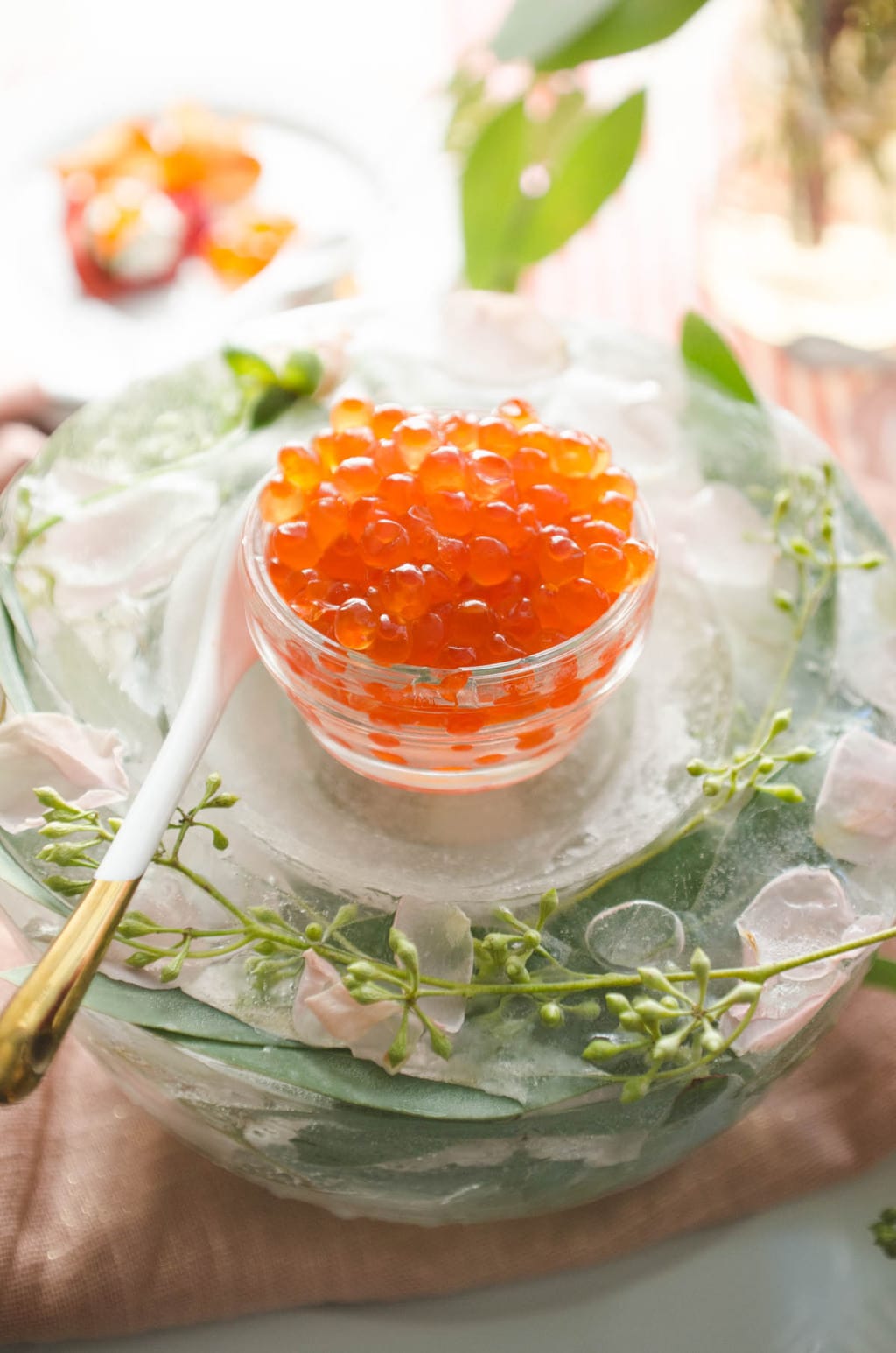 With a vintage red and white tablecloth as my backdrop, I brought in shimmering metallic-weave napkins and brass napkin rings to add warmth to the table, keeping the dinnerware simple with the subtle patterns of the Eclectique collection from Williams-Sonoma. I also found amber bubble-glass votives to use as low vases, and a sweet pink dish to use for the cucumber slices. With the touch of gold from these ceramic spoons, it all came together in the evening sun's warm glow.
Later this week I'll be sharing a DIY floral ice bowl tutorial, a Valentine's Day flower arrangement and a recipe for delicious roasted piquillo pepper deviled eggs. Stay tuned!