This post is sponsored by American Greetings, but all text, images, and opinions are all my own. Thank you for supporting the brands that keep Thou Swell running!
I recently celebrated a fellow Cancer's July birthday with a fun picnic in the park, featuring a casual, easy-to-prep meal, my favorite picnic blanket, and the cutest birthday cards from the Target Card section. The food, flowers, and serving ware all came together for an easy celebration in the sun, and the cards ended up coordinating perfectly! With fun summer themes and a sweet card from an artist collaboration, it made it easy to celebrate the birthday of my good friend. Although it was plenty hot outside, we took a dip in a friend's pool after heading back from our picnic, and it made the water all the more refreshing! Take a peek inside the picnic basket after the jump and get more details on those pretty cards below.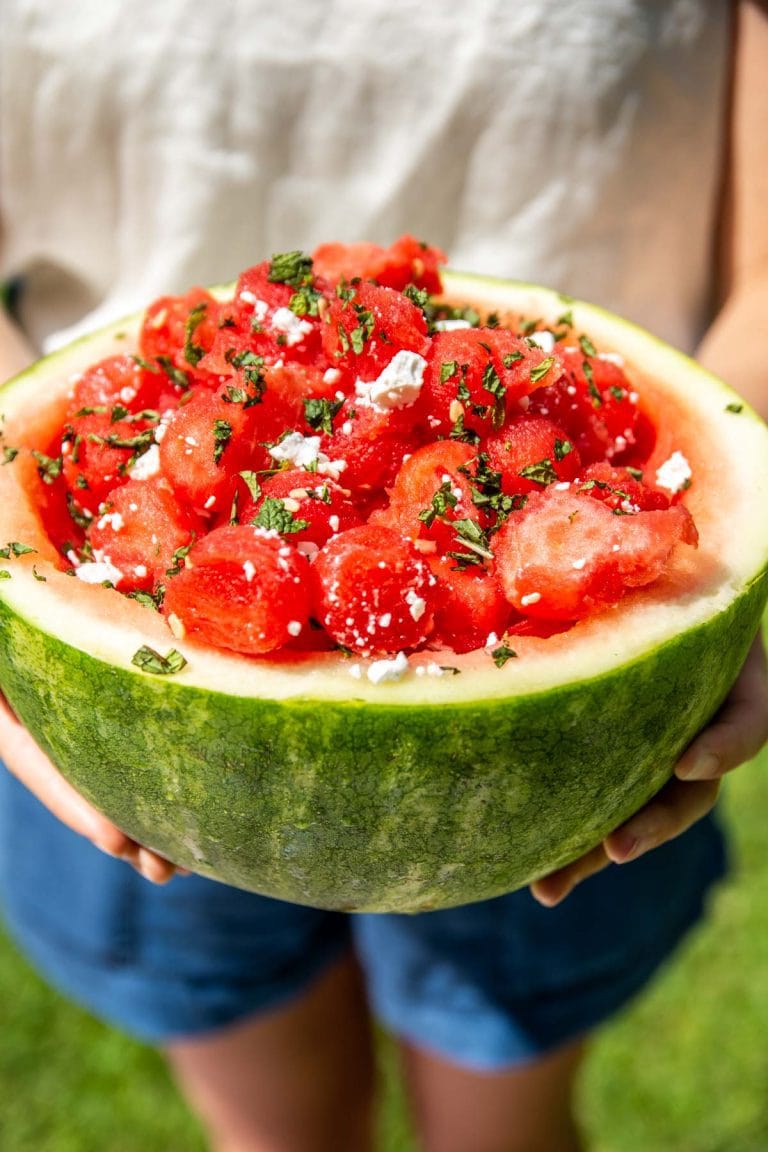 The menu was super simple, featuring a charcuterie board of cured meats and hard cheese and a watermelon and feta salad with fresh mint. I picked up some sparkling water for everyone to enjoy, and a special cupcake for the birthday girl. The finishing touch was a bouquet of flowers that added the perfect decorative touch to the spread!
I had so much fun picking out some cards for my friends and I to include in the picnic basket at my local Target. I stuck to a summery theme, with cards that featured a pineapple, flamingo, and my personal favorite with a design that read "Magnifique". The final card was collaboration with artist Kathleen Marcotte, which matched the picnic's colors perfectly. We each jotted down a heartfelt note in our favorite card and popped them in the basket for a thoughtful surprise for our friend.
It's always fun to celebrate a birthday with friends, but even more special when you can commemorate the celebration with a sweet note. Including our favorite summer greeting cards created a special memory for our friend's birthday and ensured a sincere touch to the celebration. Whether your friend's birthday is coming up or not, consider pairing your next picnic with a note to your friend(s) on a greeting card from Target.