This post has been sponsored by Brawny, but all thoughts, images, and opinions are all my own.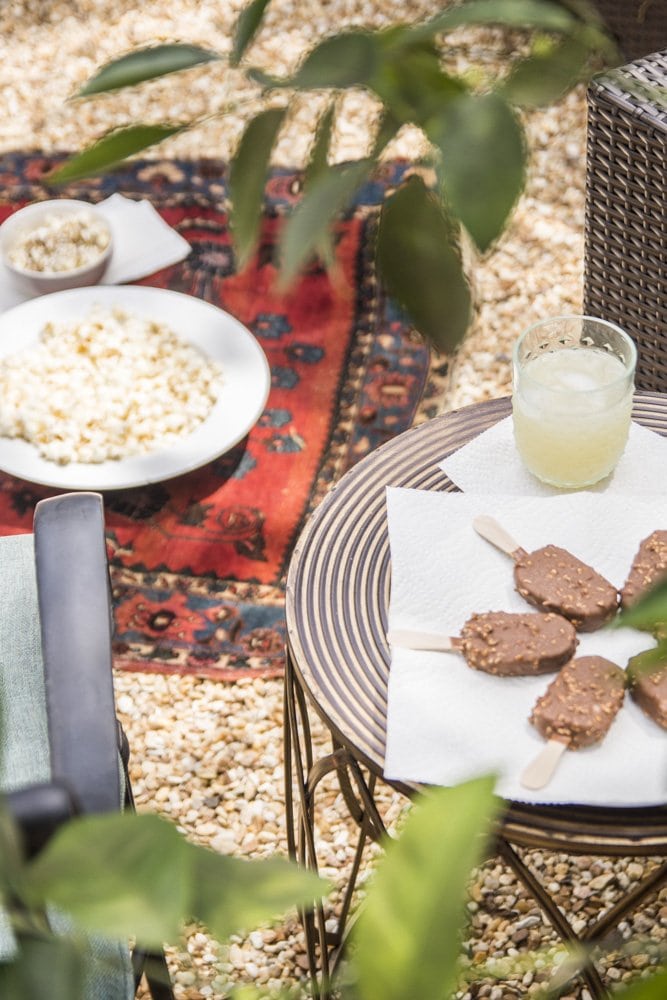 When warm weather comes around, we love to pull the movie screen and projector into my dad's backyard and watch movies alfresco. There's something about experiencing a movie under the sky that makes it so lovely – plus it's a great opportunity to have fun with movie night treats like popcorn and ice cream. I recently brought this set-up to life with the help of the new Brawny® Tear-A-Square™️ paper towels, which feature extra perforation for lots of size options that come in handy when enjoying drinks and snacks or for entertaining a crowd. The paper towels can be torn into small squares, half-sheet rectangles, or full sheet squares which are perfect for setting up a movie night buffet. Check out the full set-up and some interesting ideas for popcorn toppings below!
P.S. Get it on Amazon!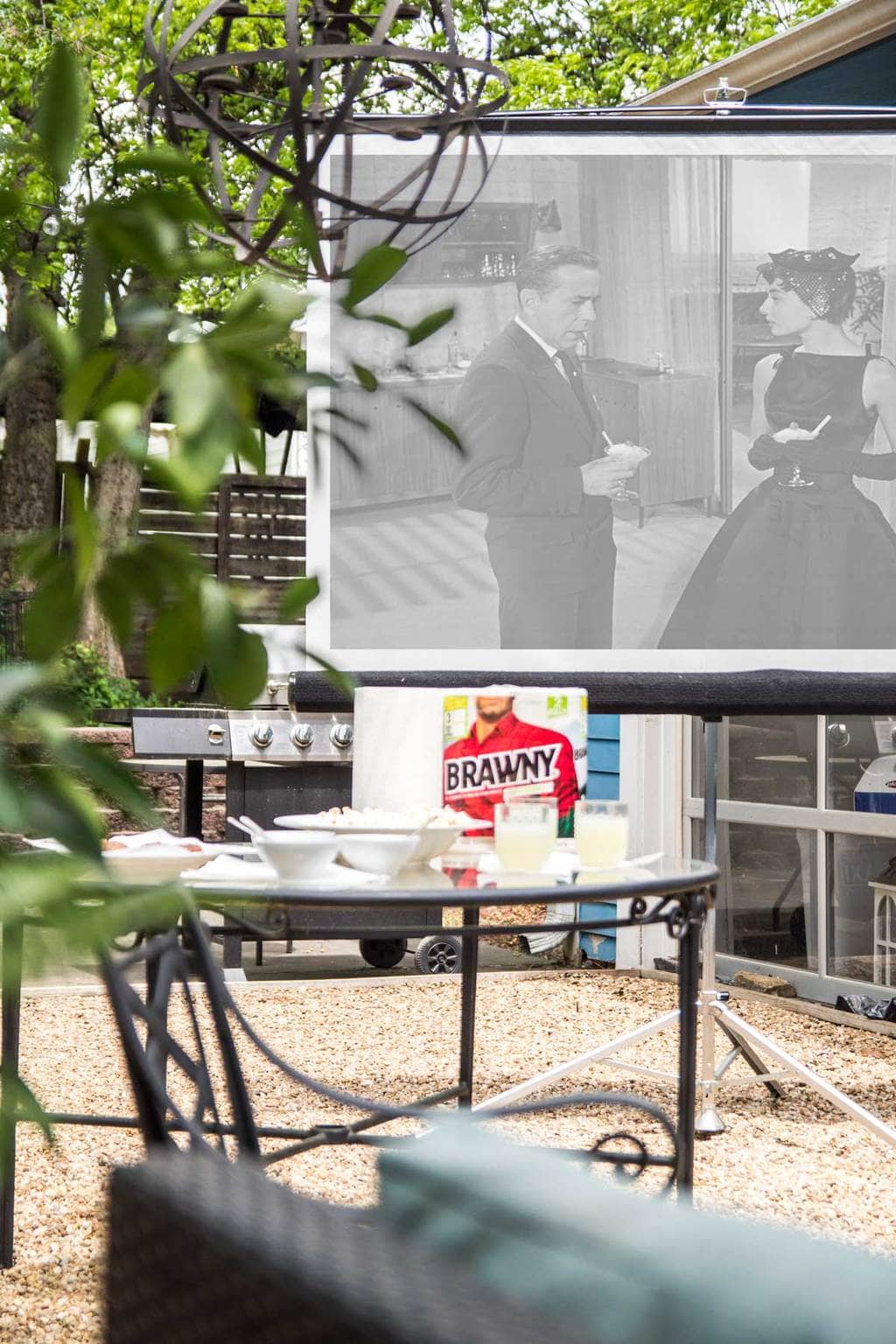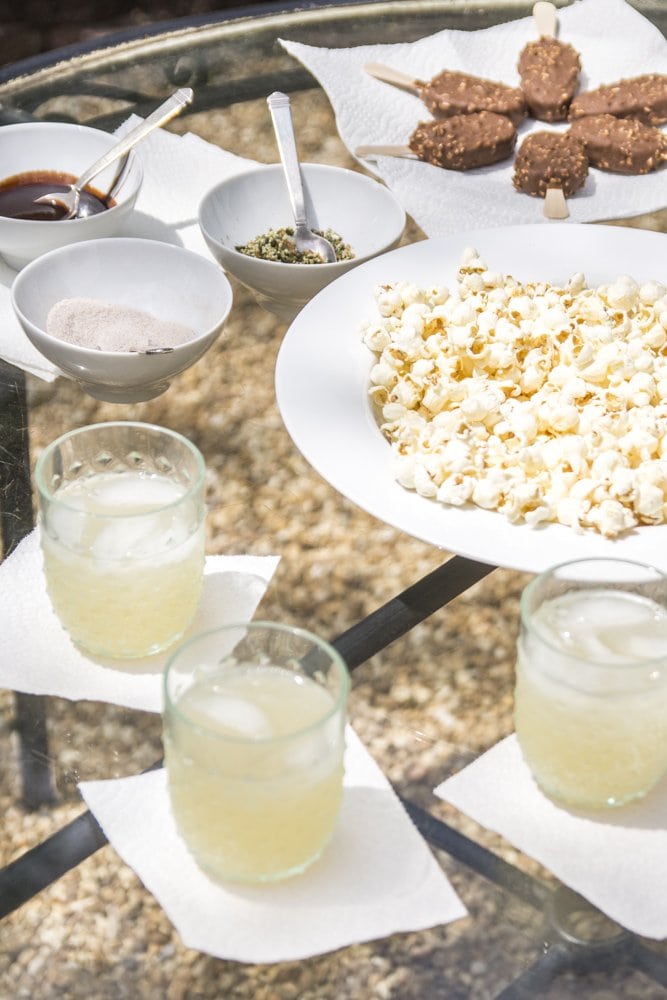 I ordered a pack of 12 Brawny Tear-A-Square paper towels on Amazon just in time for the movie night, and was thrilled at how convenient it was to easily tear just the right size paper towel I needed, and waste less in the process! The paper towels were so absorbent too, helping to clean up messes faster and waste less. I quickly set out a variety of sizes on the movie night snack table and left a roll for easy clean-up.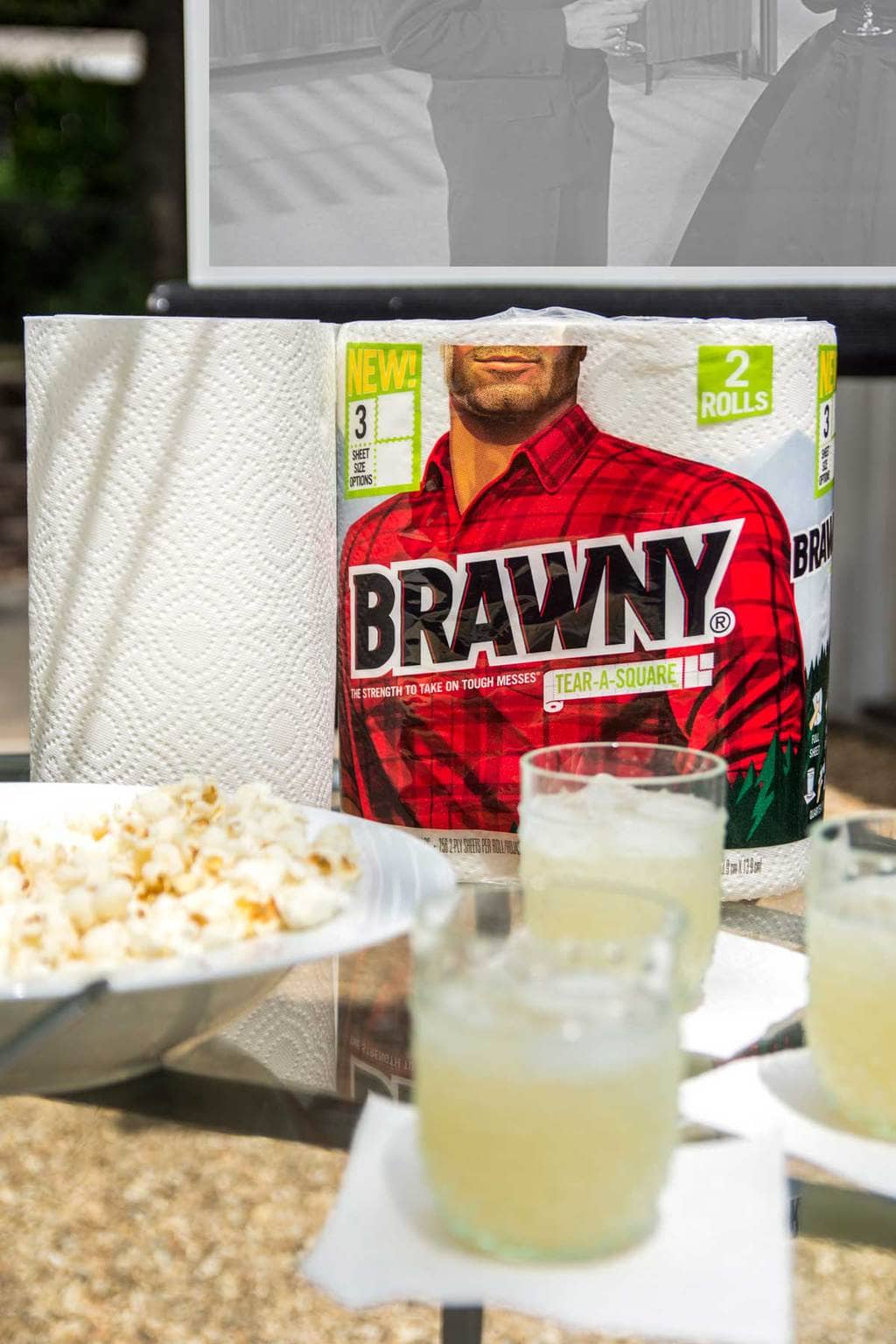 When it comes to entertaining a larger crowd, buying pre-popped popcorn can sometimes make serving a bit smoother. Ice cream treats also make individual sizing easy and are quick to set out on a plate. For some fun do-it-yourself flavoring, I set out three options for popcorn toppings: an asian rice seasoning mix (super yummy for savory flavor), cinnamon sugar for a churro twist, and chocolate sauce because the mix of sweet and salty is always delicious. I loved combining the chocolate syrup and cinnamon sugar – but I definitely needed a full sheet of paper towel to wipe my hands off after!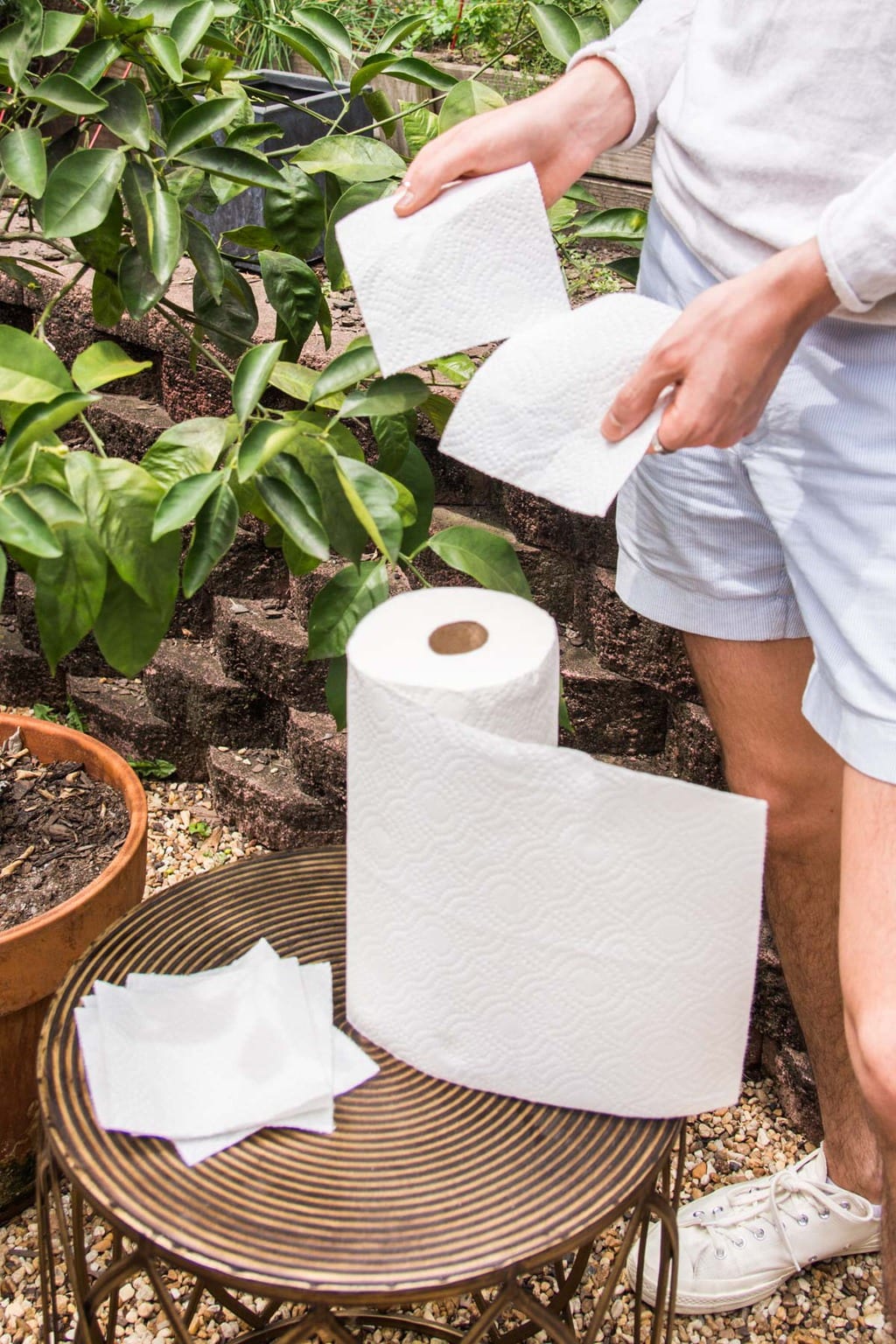 I absolutely love bringing indoor rugs outside, and this small oriental rug from my dad's house adds a great pop of red and a comfy seat on the ground below the sectional. I also swapped out the side tables for a fun pair from his sunroom that bring a bit of warm gold outside and add some contrast to the large wicker piece.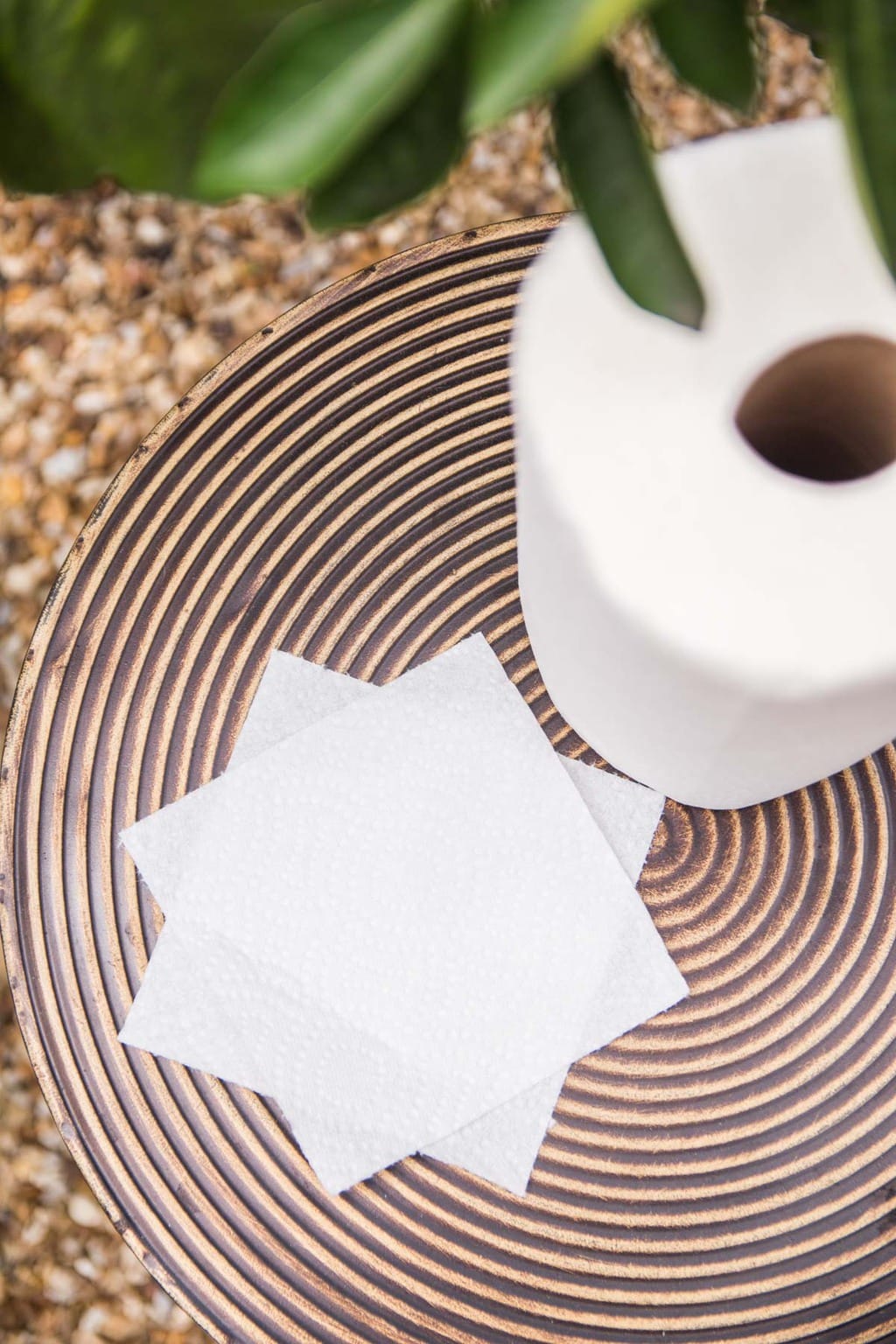 When it comes to easy serving and clean-up, Brawny Tear-A-Square sizing gives you so much more flexibility – and much less waste to making summer entertaining a breeze! And with the convenience of easy ordering on Amazon, restocking is just a few taps away… That means less time shopping and more time enjoying movie nights outside and entertaining mess-free!