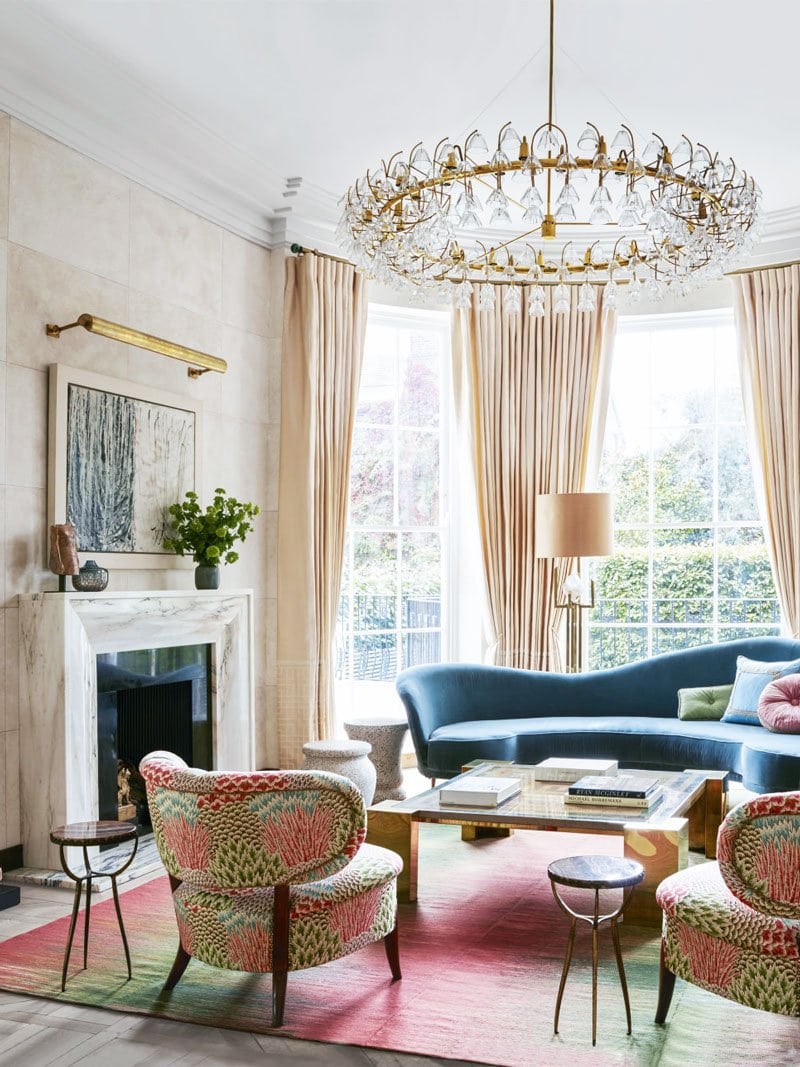 (via Elle Decor, photography by Ricardo Labougle)
The cover feature of the latest Elle Decor issue was a really striking home tour from London that quickly become one of my favorite features they have run this year. The creatively restored townhouse was outfitted with art deco details in a jewel-toned palette with architectural details (see the incredible library wall treatment below) that make each room unique. The designer behind this project, Scott Maddux, takes a playful and inspired approach to decorating, and this project shows just how magical the result can be. In the living room above, a Clarence House fabric energizes the warm, rosy-toned palette in the room and the walls are painted to resemble parchment paper.
SHOP THE LOOK

I absolutely love this shot – it's one of the more muted vignettes in the home, but the sculptural wall molded from plaster makes an extraordinary statement in this room. This shot also shows the detail of the floor, which has an intricate parquet de Versailles pattern.
The dining room shows some of the most evident art deco inspiration, and even includes an original Frank Lloyd Wright chair against the wall to the left of the French doors. The room has many artistic details, including the pendant light by Johanna Grawunder and the ceiling painted by Isabelle Day.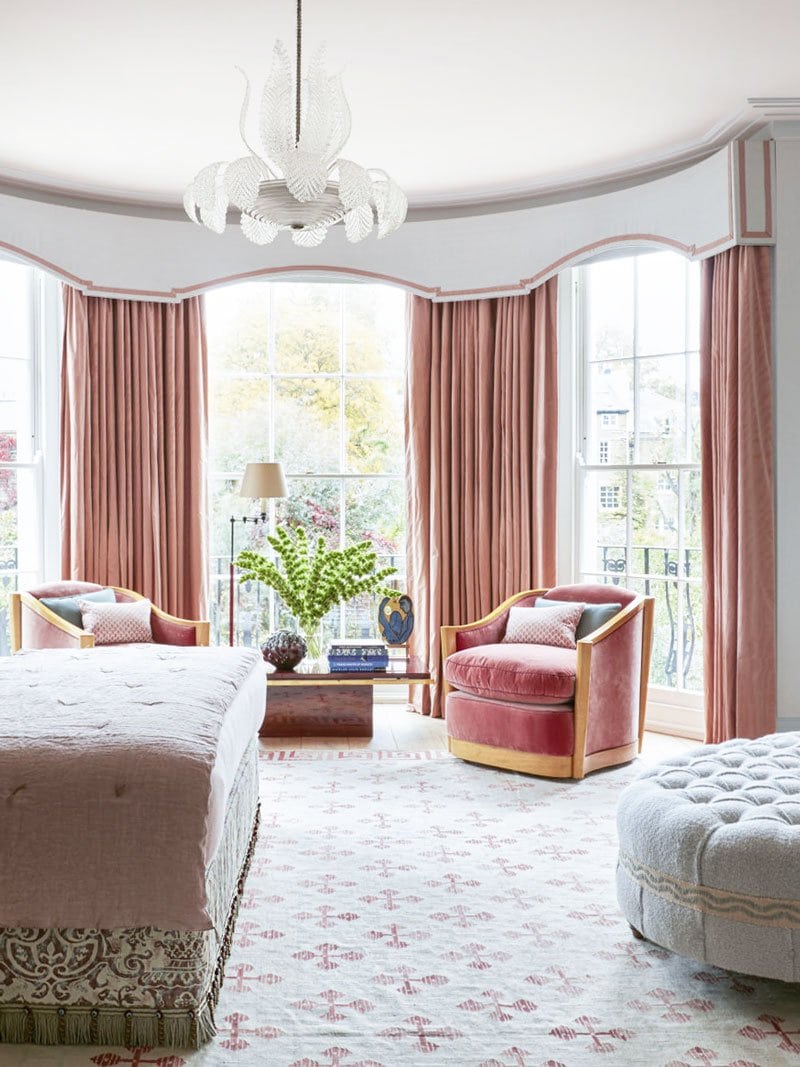 The bedroom brings back the pink theme, which is perfectly inviting in this plush bedroom. From the bed skirt to the rug and detailed velvet chairs, the marriage of pattern and palette has a similar feel in this room as the living room. Although every room feels equally thoughtful and considered, I do love the grand living room and the details in the dining room. What was your favorite space?