I'm excited to introduce a new contributor to Thou Swell, Isabella Rael of Common Comfort. She's a NYC-based blogger, photographer, graphic designer, and vegan/gluten-free chef. She's 15 years old and already commands a foodstagram Instagram with over 20k, a beautiful blog, and VSCO recently announced her as a recent awardee of their Artist Initiative program! She will be developing a book on all things creative, with images of seasonal outings and delicious recipes to fill the pages. I'm ecstatic to have her sharing recipes on the blog.
Pinterest | Facebook | Twitter | Instagram | Bloglovin'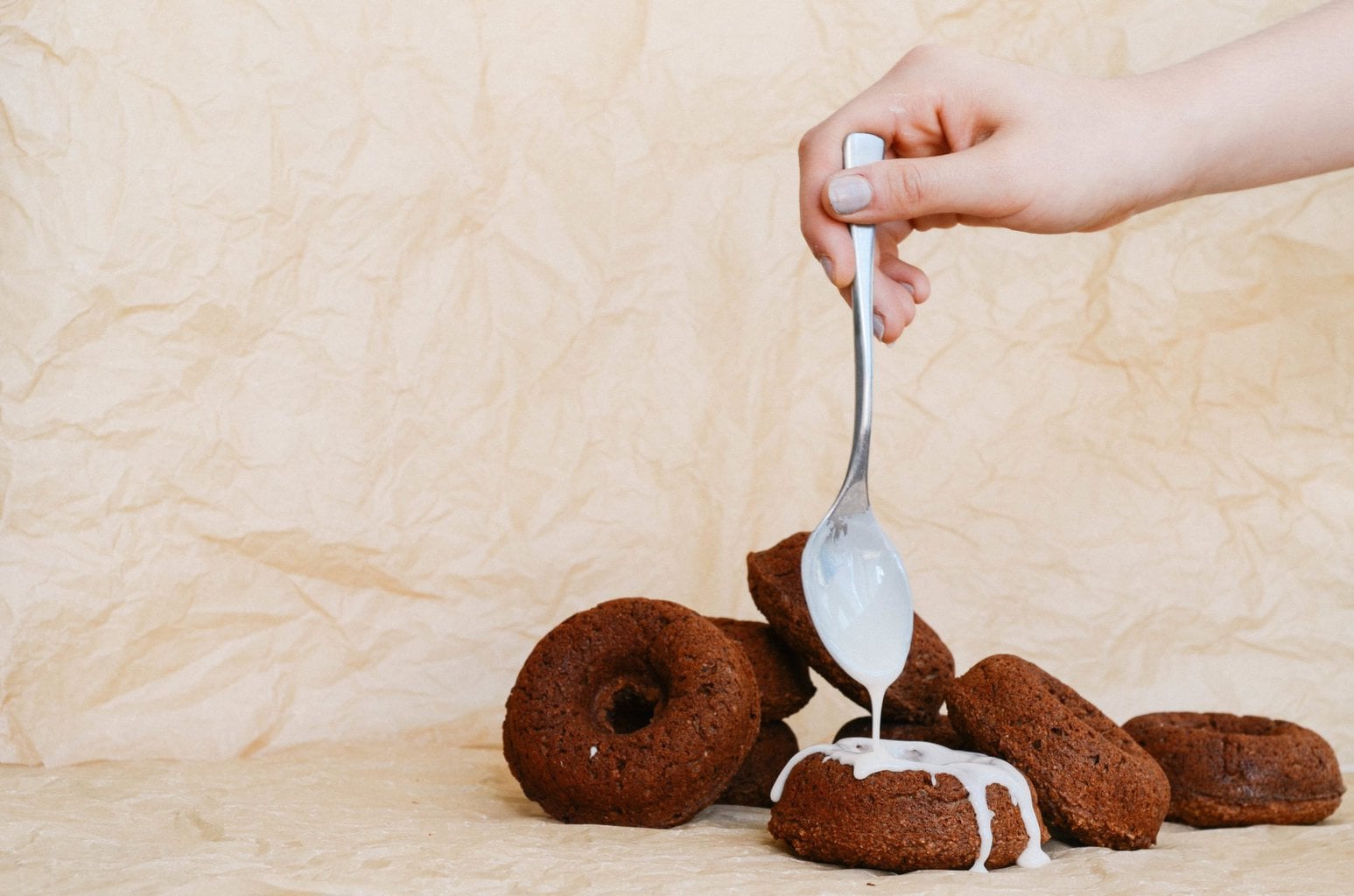 As Kevin probably already mentioned, my name is Izzy, and I live in New York City. I am the writer, photographer, designer, and everything-else-do-er for my food and design blog, Common Comfort. I am (now) 15 years old; still the same old graphic-obsessed, trombone-playing me.
Fall is my favorite season. It's that small, yet beautiful transition between the humid summer and the bitter winter, (at least here in New York, anyway). Naturally, to celebrate the first few chilly days of autumn, I baked something… pumpkin-related. What's better to accompany your morning cup of pumpkin-spiced tea than pumpkin-spiced donuts?
These baked donuts are not only pumpkin-flavored (and who can resist anything that has the word 'pumpkin' in it), but they're vegan, and SO good.
Although the glaze is entirely optional, I highly recommend it, as it gives the donuts another boost of sugar-y moistness.
for the donuts
1-3/4 cups spelt flour (alternatively, you can use plain AP flour)
1/4 teaspoon salt
2 teaspoons baking soda
1 tablespoon pumpkin spice (or your own mixture of fresh ground nutmeg, cloves, allspice, and cinnamon)
3/4 cup canned pumpkin
1/4 almond milk (I used sweetened)
1 tablespoon ground flax seeds
1/3 cup applesauce
1/2 cup coconut sugar
2 tsp vanilla
1/4 cup of maple syrup, to taste
for the glaze
1-1/2 cups vegan powdered sugar
2-3 tablespoons almond milk
1 tsp vanilla extract
Directions
1. Preheat oven to 350 degrees F and spray/brush a donut pan with canola oil.
2. Sift spelt flour with salt, baking soda, and pumpkin spice(s). Mix until thoroughly combined.
3. In the same bowl, add the rest of the "donut" ingredients.
4. Using a spatula, carefully fold the ingredients together, being cautious not to over mix.
5. Once all of the ingredients are entirely incorporated and there is no excess unmixed flour, spoon batter into the donut pan.
6. Bake for 14-15 minutes, or until a toothpick comes out clean.
7. Once baked, remove donuts from the oven and immediately take them out of the pan, letting them cool on a cooling rack.
–
8. While the donuts are cooling, make the glaze!
9. Sift powered sugar in a bowl, and add almond milk and vanilla, using a whisk to combine.
10. If the glaze is too thick, add a splash more milk. If the glaze is too thin, add more sifted sugar.
–
11. Once the donuts are completely cool, drizzle with glaze (or complete submerge them in the glaze, also complete acceptable).
12. Serve with maple syrup, and enjoy!