Perfectly matching combinations are the easiest to pair, and often make for the most boring interiors. Where there's eclecticism, there's interest! This apartment is full of interesting details and funky paraphernalia. Home to a furniture collector, this Paris flat is full of souvenirs from his travels, chevron floors throughout, and a multitude of bright hues popping out from the mix. In the moody vignette below, vintage pieces contrast pops of modern color and the mid-century sideboard, all set against a moody charcoal wall. In the foreground I spot a pretty blue chaise/bench.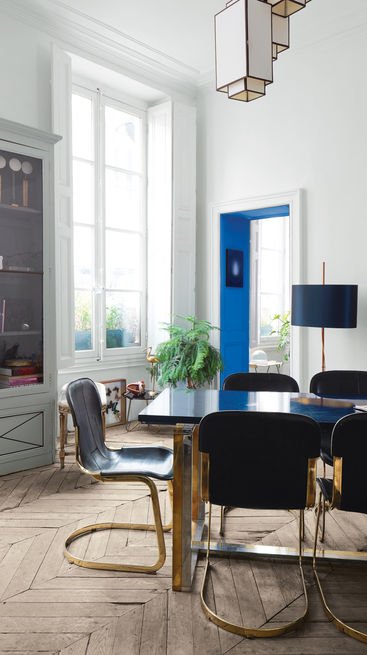 This apartment is home to one of my all-time favorite dining rooms. The blue doorway sets the stage for a dramatic interior – huge windows, a traditional cabinet, and beautiful black and brass dining chairs and table. The same cobalt hue is carried through to the ends of these logs, set beside a beautiful carved fireplace, accompanied by a disco ball and doe. It's an impressive feat to pull of that combination!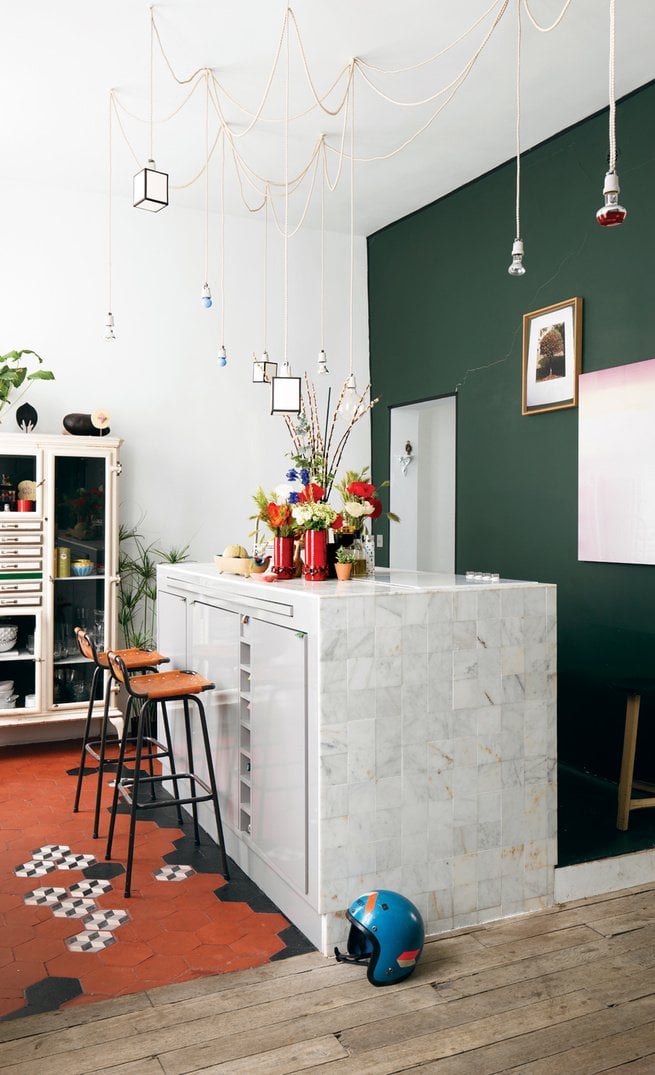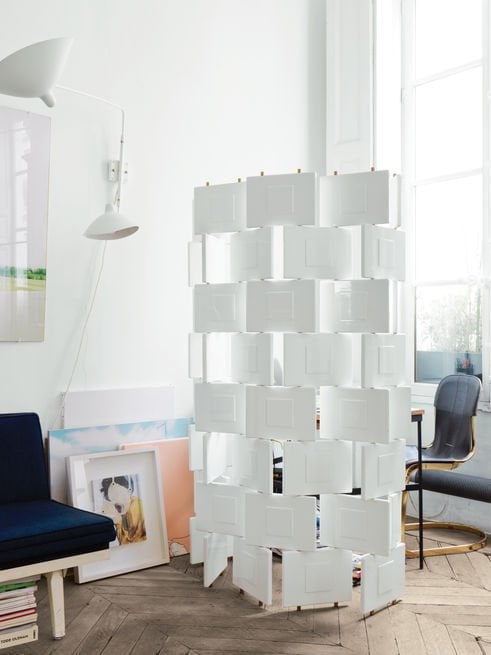 (via Dwell, photography by Christian Schaulin)
The kitchen features a beautiful dark green wall, a fantastic collection of lights, and a beautiful marble-tiled island (a DIY project begging to be published). The serene work/living area above features a seriously relaxing palette of blues and greens, with a funky wall-mounted light fixture and even more funky divider. Another black and brass chair is used at the desk.