Black and white is classic, but can be deceivingly tricky to pull off. Because it's such a timeless combination, the final product can end up confusing and muddled, with a lack of cohesion besides the duo-chromatic color scheme. James Dawson, an emerging Australian designer has created a wonderfully balanced apartment in black, white, and gold for warm accents. The end product is restrained, elegant, and innovative.
The most striking part of this apartment would be the bold ceiling above the kitchen. Besides offering texture, interest, and a graphic element, the design helps separate the kitchen from the living area in the foreground. This distinction is important and helpful for such a small space.

The use of mirrors, above the counters and on the kitchen island help expand the space and, in the kitchen, help to reflect light to lessen the severity of the dark cabinetry.

Aren't these pendants just fabulous? I love how playful they against both the white living room and black kitchen.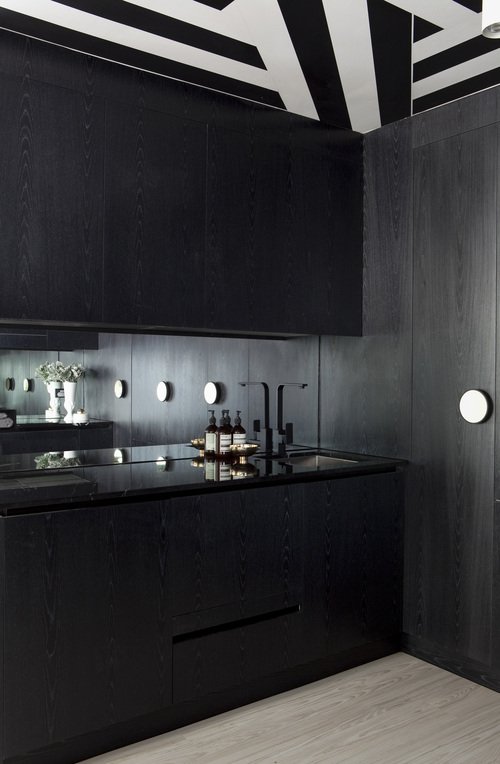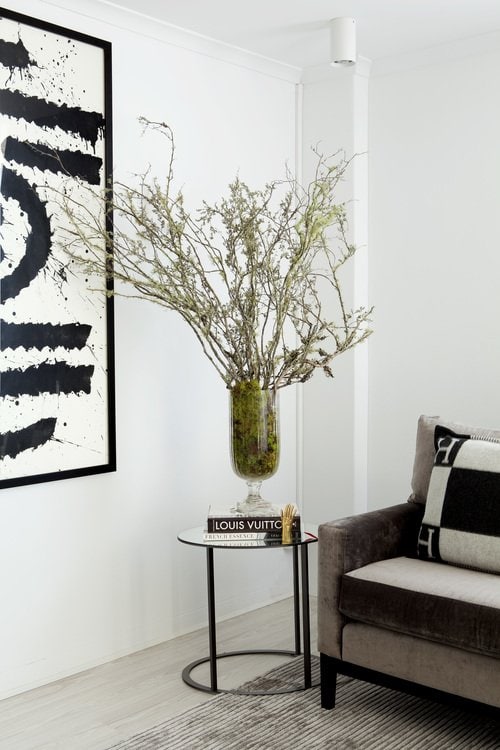 What's even better about this space is that there are some appalling Before pictures in the full interior shoot that will make you even more impressed with the final product. It's amazing how extensive a vision can be for one little place. Happy Monday!