Recently Chairish posted an Atlanta city-guide for antique and vintage shops in Atlanta. From French rococo to Italian midcentury, this stylish and comprehensive style guide covers many great shops in the Atlanta area. My absolute favorite may be the desk chair, with that snazzy side table coming in close second. How convenient is that magazine rack? I just can't wait to get back home and explore these shops in person!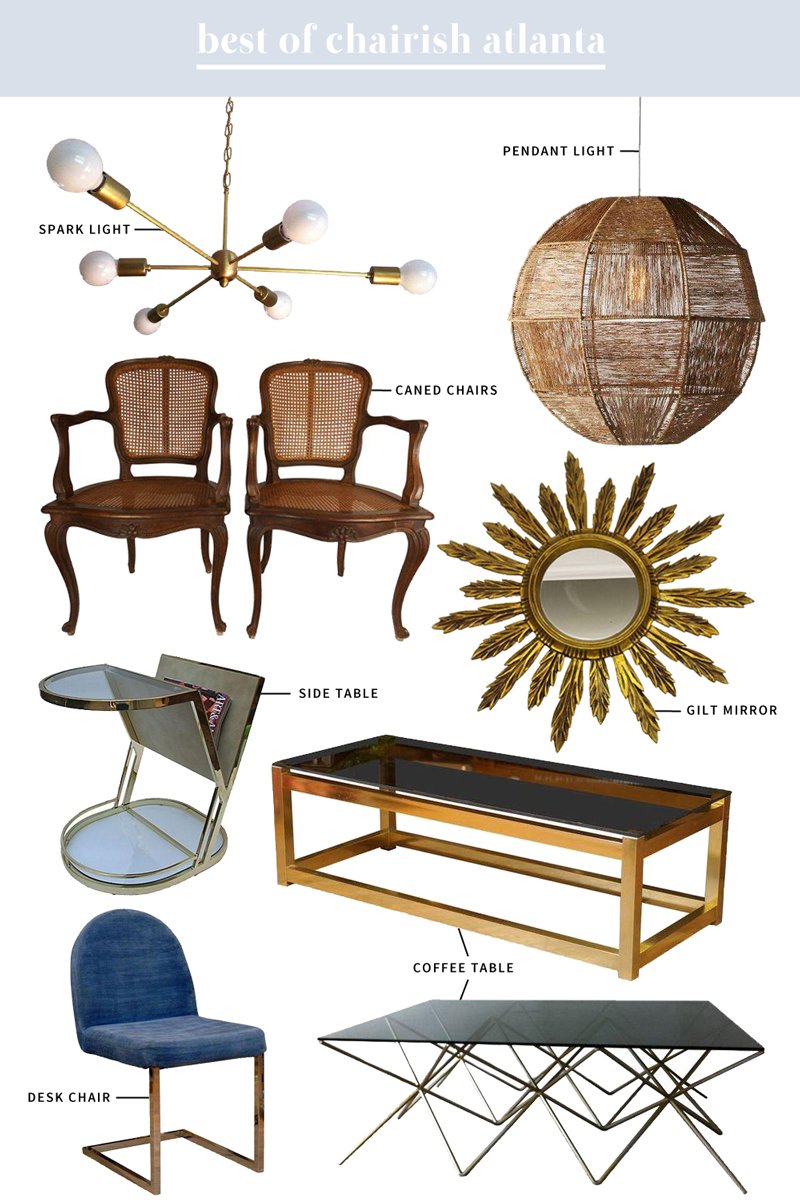 Spark Light | Pendant Light | Caned Chairs | Gilt Mirror | Side Table | Coffee Table (Brass) | Coffee Table (Steel) | Desk Chair
See the whole list of shops and products here. Just reppin' ATL from Napa. Missing home and my family right about now but excited for my Fall break this weekend – my dad and I are heading down to San Francisco… For any SF-dwellers, comment your favorite spots!