(via Betsy Morgan Designs and Domaine Home)
Betsy Morgan, New York interior designer and prop stylist, balances historical and contemporary elements in a masterfully composed townhouse. The recurring element is the impressive modern art collection, ranging from paintings to photographs that complement the space perfectly, which tie the space together through their consistency. The first floor is renovated and contemporary, full of light due to a glass-paned slanted roof above the living room, while on the second and third floors (all bedrooms) Betsy kept the historical moulding and used traditional furniture in a light and neutral palette. In the traditional levels of the home, the modern pieces in her art collection complement the details fantastically, and on the contemporary floor the modern pieces fit in perfectly.
SHOP THE LOOK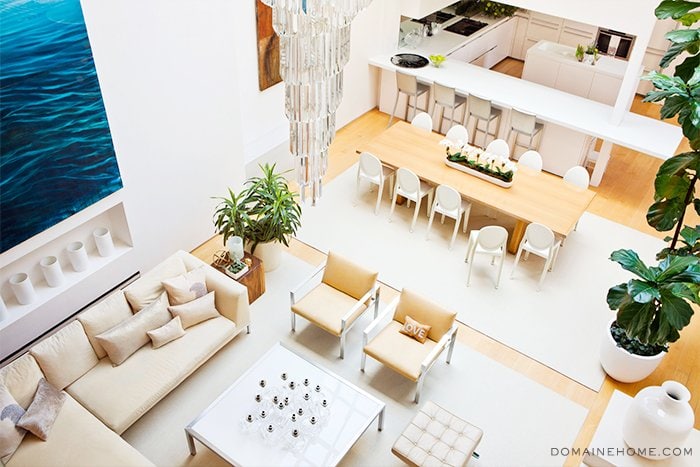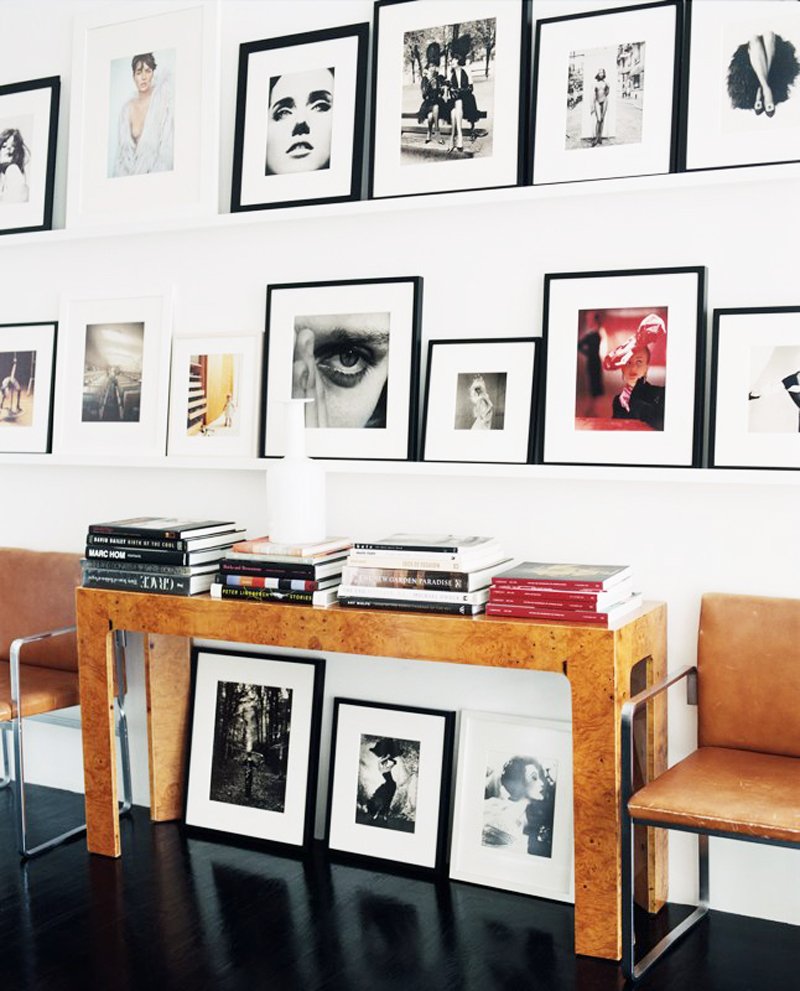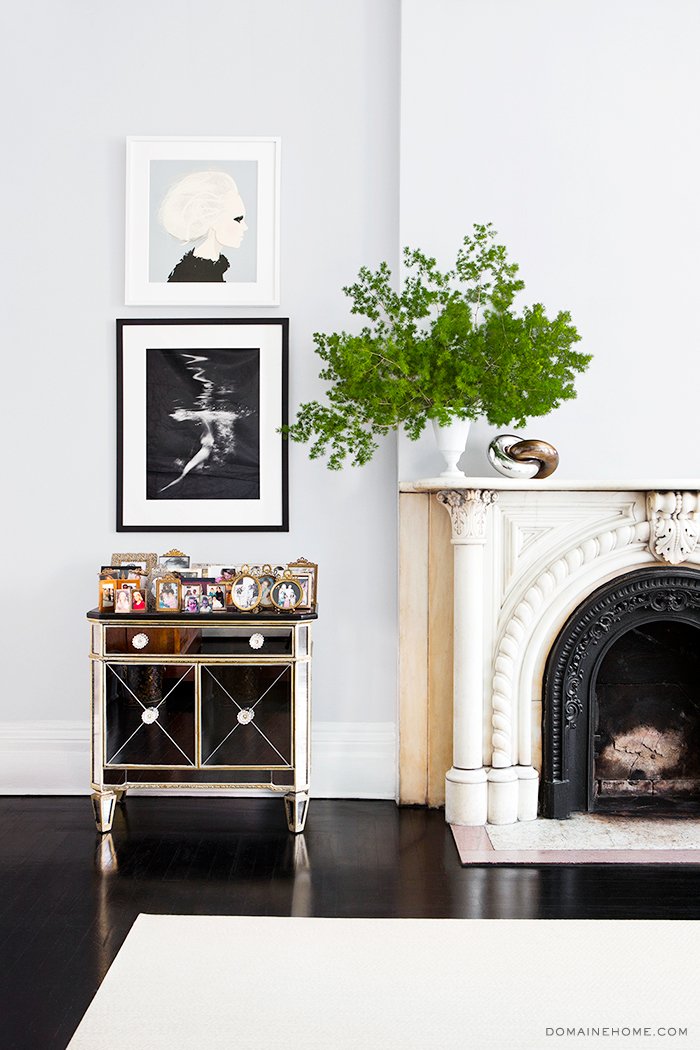 Betsy leads the transition from modern to classical with a contemporary palette, using black to ground this vignette. I absolutely love the detailing in this fireplace mantel!
An airy and neutral bedroom features an ornate Rococo style bed as the focal point to the room, balanced by a very light and simple rug and modern light fixture.
Isn't this patio lovely? Situated on the third level, the modern pieces balance the classical pieces inside the French doors perfectly.