(via Lonny Magazine)
As a very novice decorator, bedrooms, living and dining rooms are my favorite spaces to reimagine. It's because kitchens cannot be reupholstered! That's not exactly why, but you see what I'm getting at – the technical side of kitchen and remodels, involving new appliances like kitchen taps and complicated installations are intimidating to a beginner like myself. I've got a lot to learn! But even if you're not headed to college to major in interior design, there are so many fabulous resources on the web to help get your dream kitchen vision across the board. That's where Build.com comes into play: they provide you with a host of free services through their site that help guide you through the technical details of your project. You can chat with live experts, search for contractors in your area, and visit their learning center to read and watch tutorials. But first and foremost, you can shop thousands of brands for lighting, appliances, hardware, and flooring.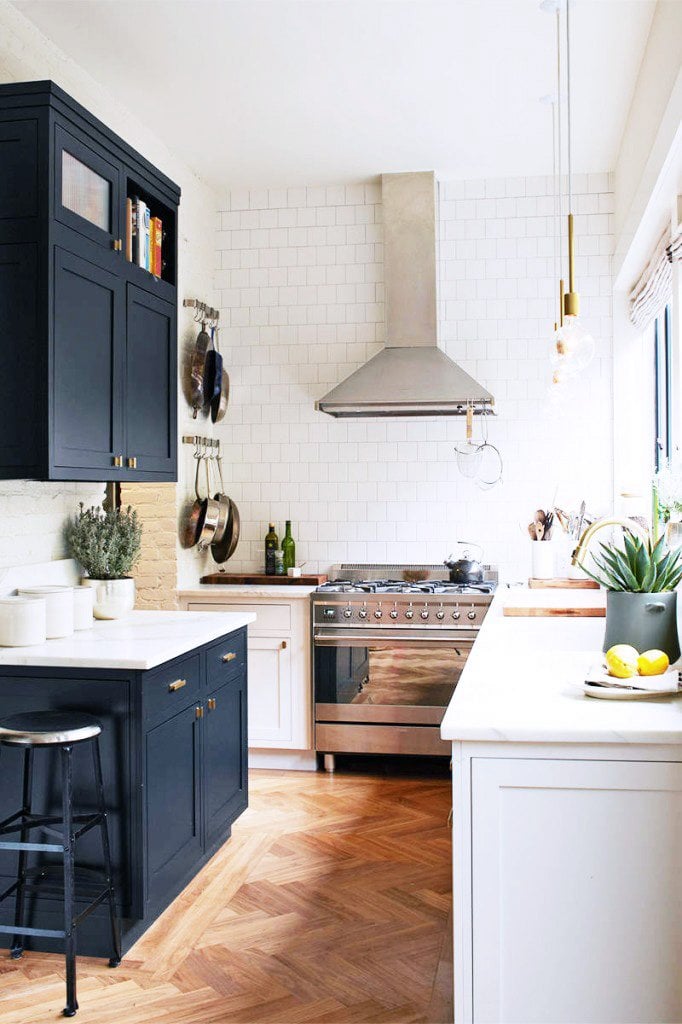 (via Thou Swell and Mazen Studio)
The extra work definitely pays off. I do believe the kitchen is the heart of the home, and a well-designed one brings together the host and their guests in a way that feels natural and inviting, highlighting the house's function as a space for gathering and connection with loved ones. The kitchen is truly an essential space, and has a special significance as the hearth of the house. I've pulled together a design board based on some of the kitchens I've been loving and pinning recently. If you could remodel your kitchen, what would be the first thing you would change?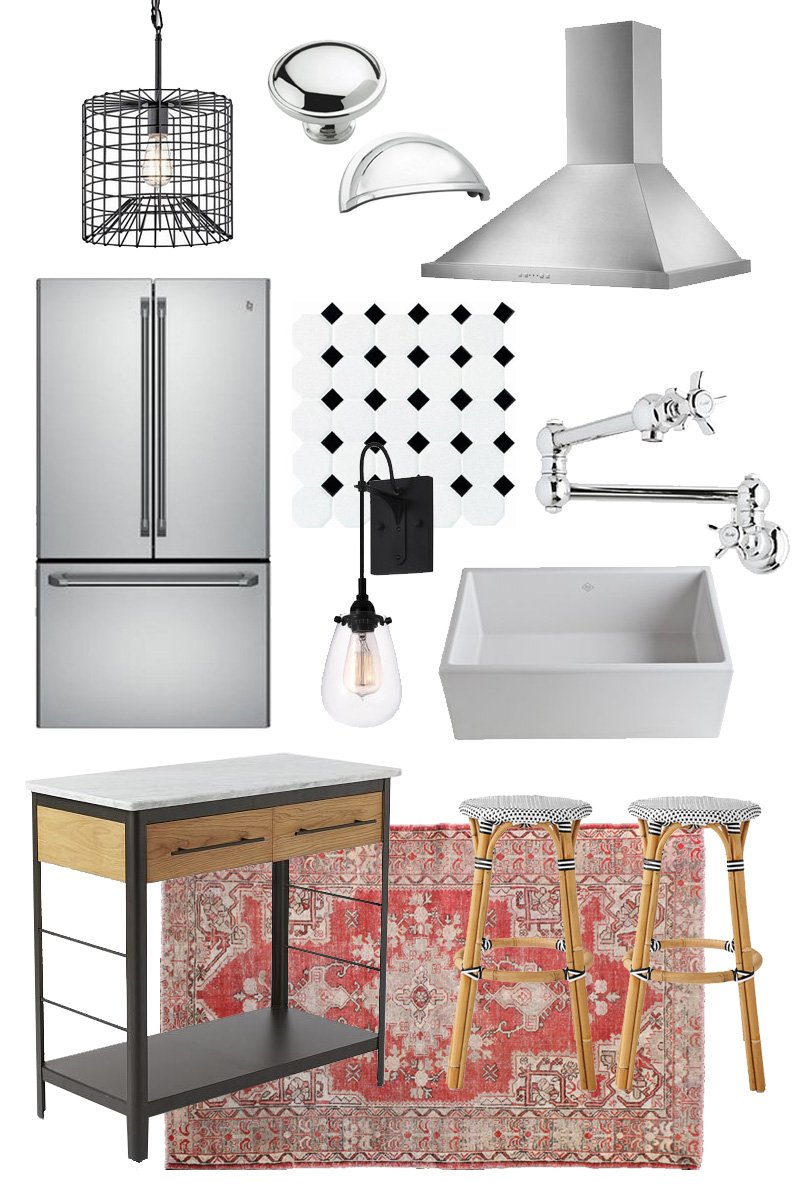 (Build.com sources: Cage pendant, Cabinet knob, Drawer pull, Stainless steel hood, GE refrigerator, Tile sheet, Wall sconce, Sink faucet, Farmhouse sink, Other Sources: Marble-top kitchen island, Riviera stool, Anatolian rug)
You can also enter to win $1000 on Build.com by creating a favorites list or posting on Twitter or Instagram!