Remember that website I shared last month where you can shop estate sales online? Well bought these two bentwood-style cafe chairs for only $18 and decided to give them a little facelift. They came in a worn-out cream color and funny stitched seat pads and I wanted to give them a more dramatic touch for the Tye Street Project front entry (sneak-peek of the project coming soon!). I chose to give them a high-gloss back finish and a new seat cushion – much more squishy! The seat fabric is a fun raised-velvet pattern of citron and grey bursts from Lewis and Sheron.
When the chairs arrived, I was surprised to see how small they were, but I think they'll work well as small-profile accents flanking the entry way table. I loved the bentwood style, and their unique size added to their eclecticism! They just needed a little love to make them shine… Upholstering tiny little triangle-shaped seat cushions was definitely a challenge – as an amateur I found it pretty impossible to avoid wrinkles. As you can see from the photos, this DIY upholstery job is far from perfect, so I really can't offer any tips except to avoid using a thick fabric!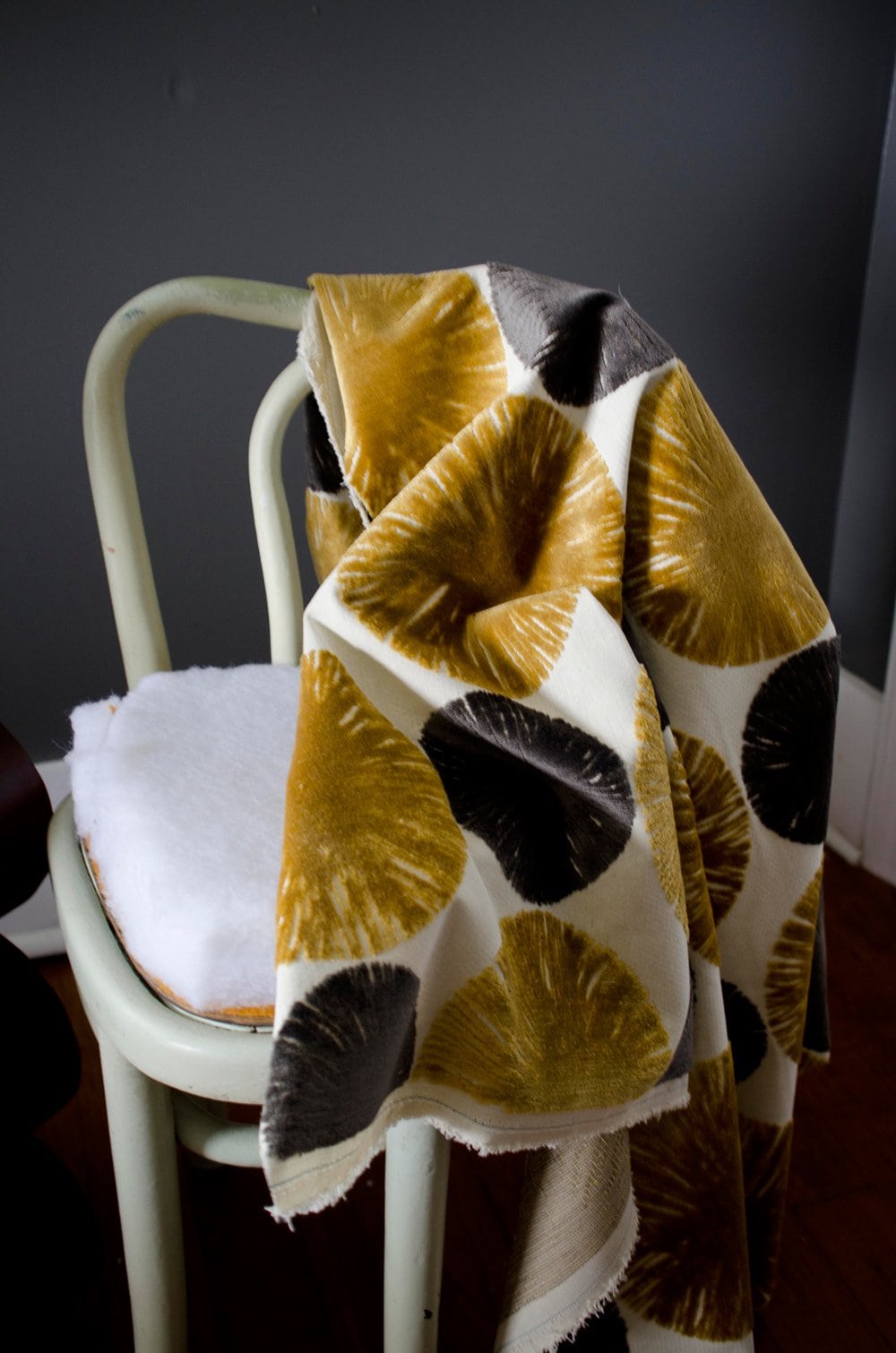 So what do you think – do you think the fabric adds enough of a punch? Also, you can see some sneaks of one of the Tye Street Project living room walls from these photos… The project is almost done and I'm super excited to share it!