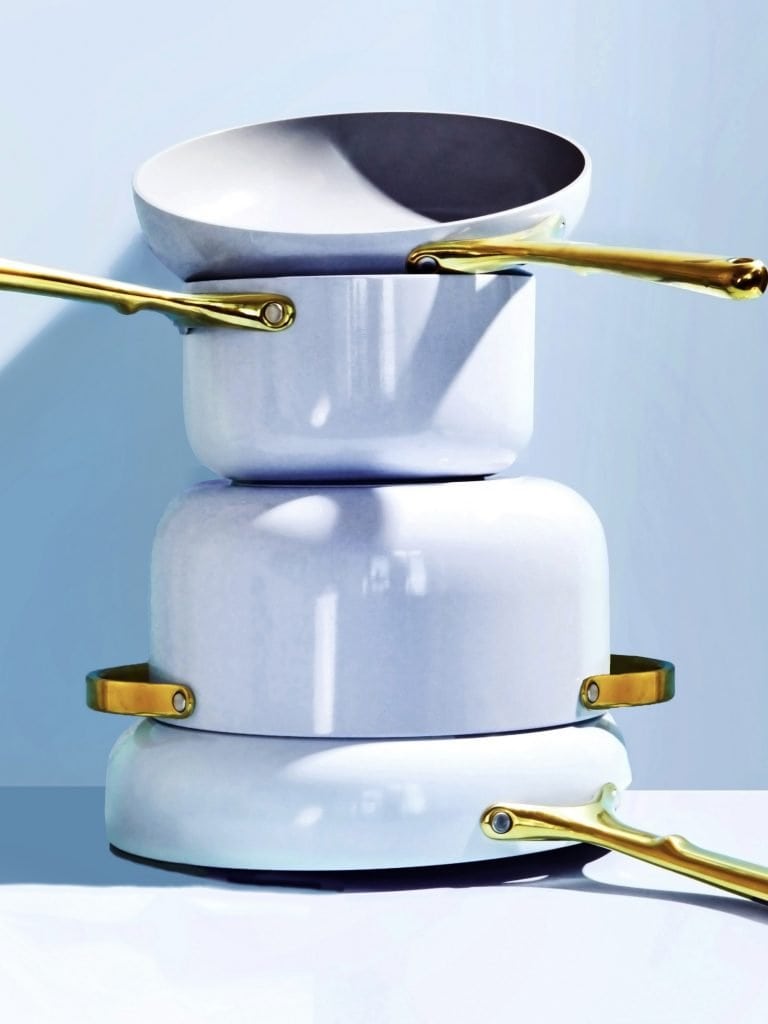 You might remember when I got the most beautiful cream cookware to match my kitchen. They're from the brand Caraway who makes gorgeous non-toxic ceramic nonstick pans (see a whole set in action in my YouTube video here). They've just released a limited-edition "Full Bloom" color collection with GOLD handles for the first time and I'm obsessed with these pretty pastel hues! These colorways won't stay in stock long, so head over to Caraway's site to check them out and save 10% off now!
**Update** Caraway no longer offers gold handles, however GreenPan offers a similar product with gold handles.
The "Full Bloom" collection includes Sky blue, Lavender, and Peach, with glossy gold decor. I love leaving my Caraway pots and pans out on the stove because they look so pretty in my kitchen, and these colors will dress up your space even more. This cookware really doubles as decor and adds a subtle pop of color with these soft hues.
[ezcol_1half]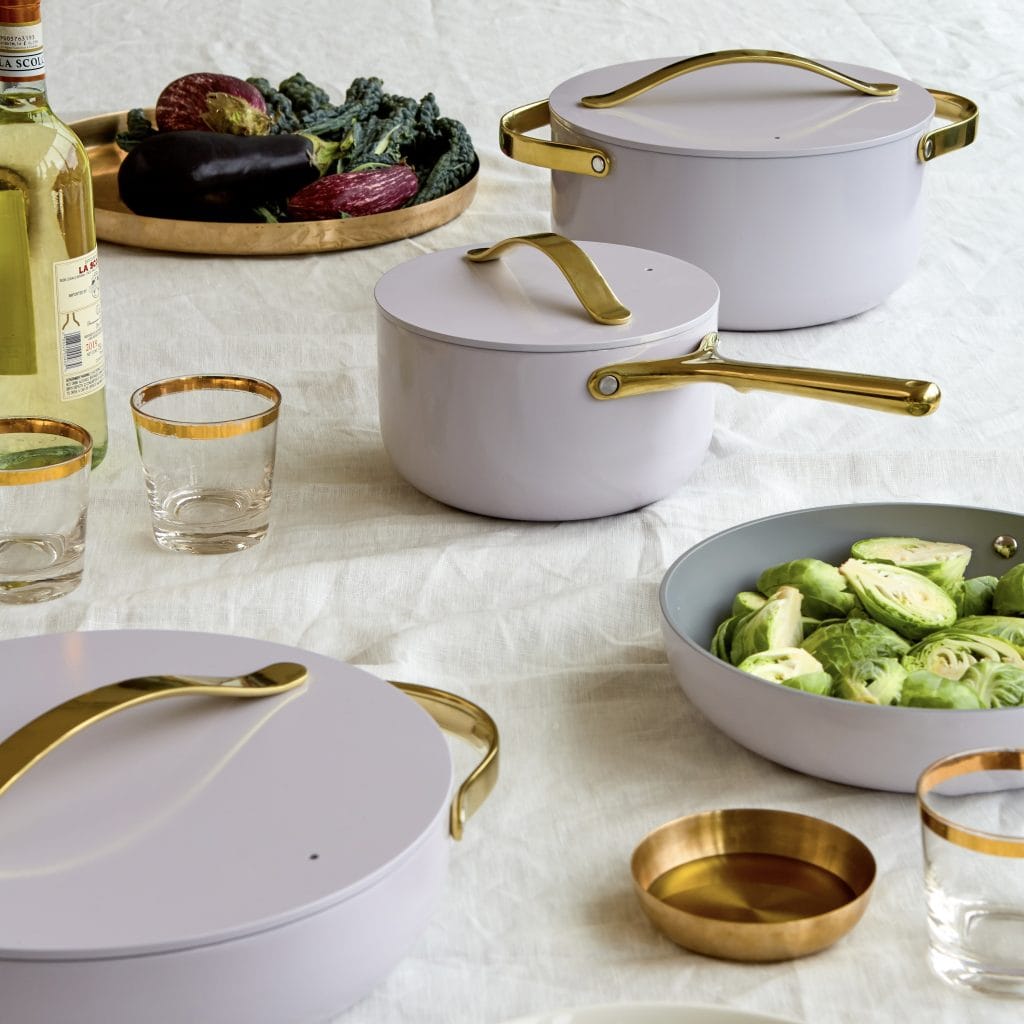 [/ezcol_1half]
[ezcol_1half_end]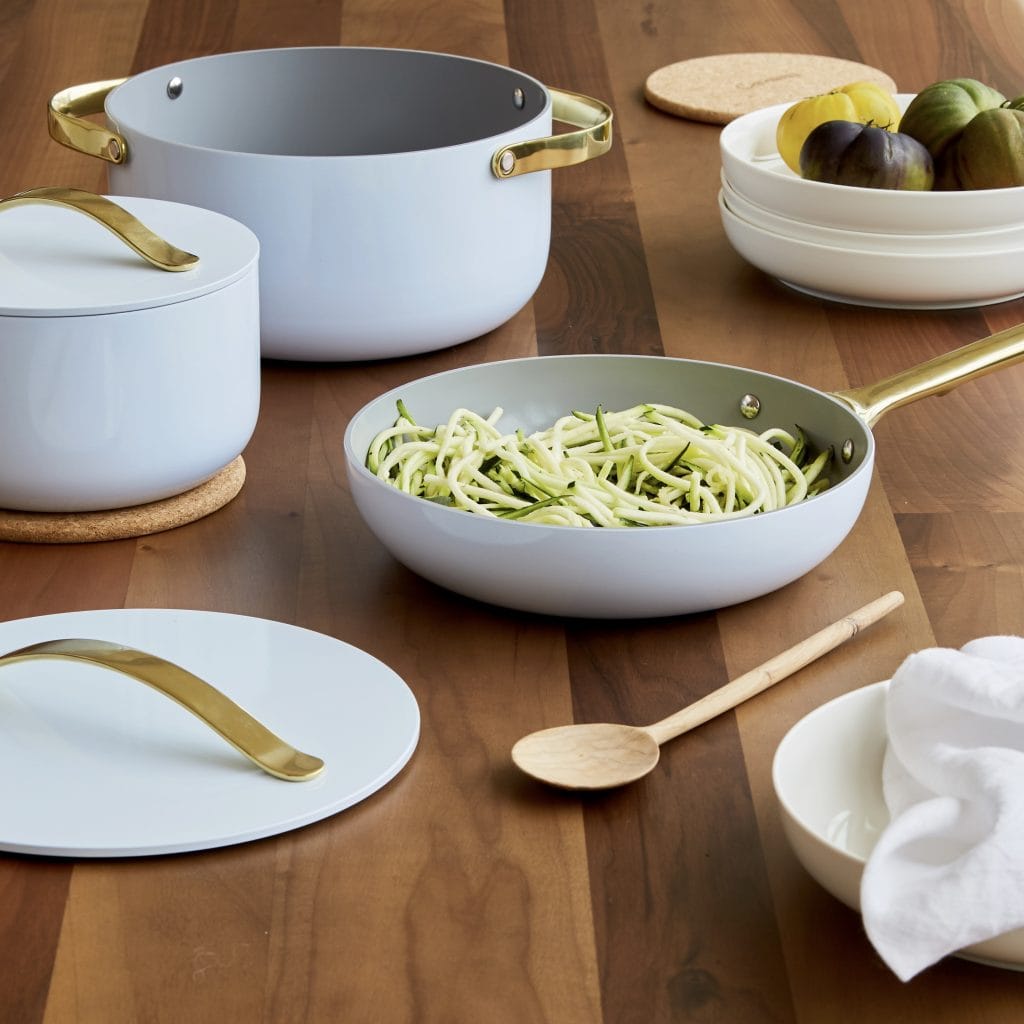 [/ezcol_1half_end]
All Caraway's cookware sets come with organizational tools that are as beautiful as they are functional, like potholders and sleeves for the tops. They're perfect for easily organizing your cabinet or countertop!
[ezcol_1half]
[/ezcol_1half]
[ezcol_1half_end]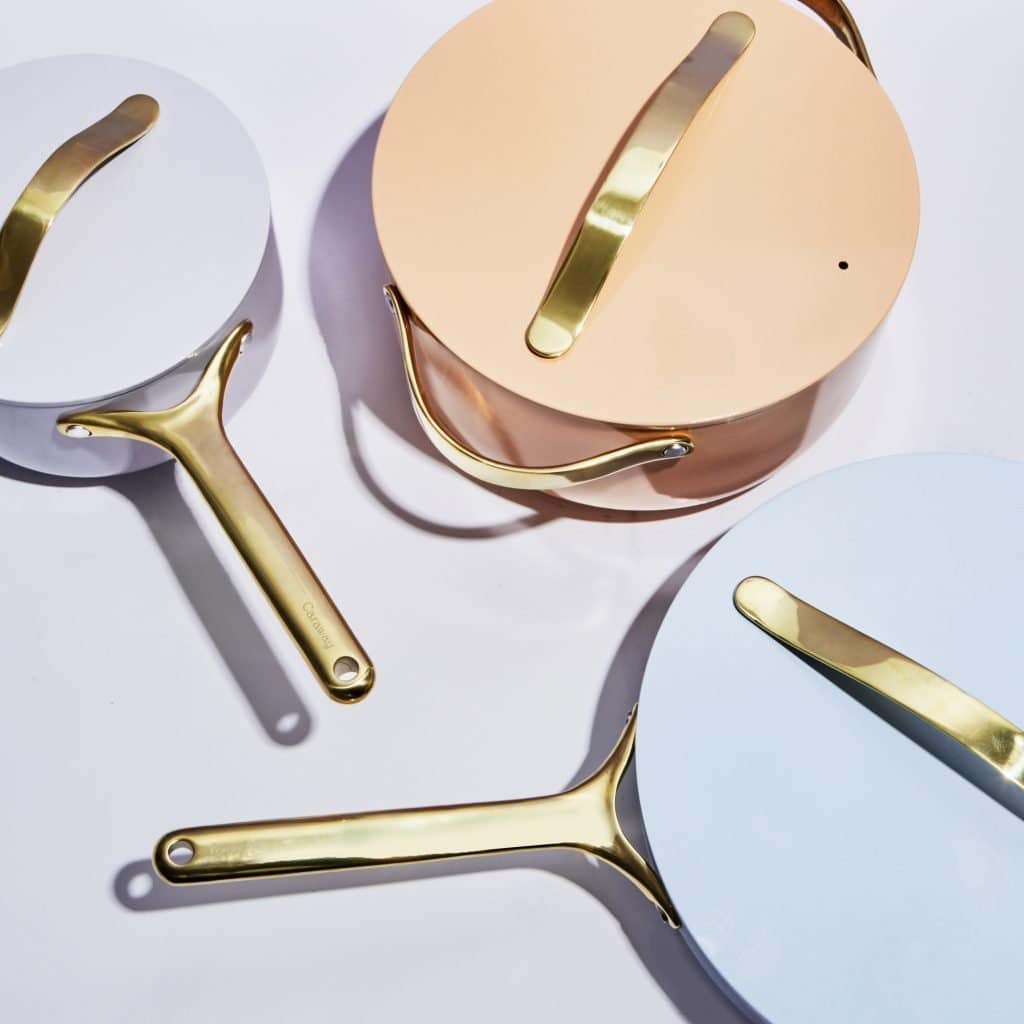 [/ezcol_1half_end]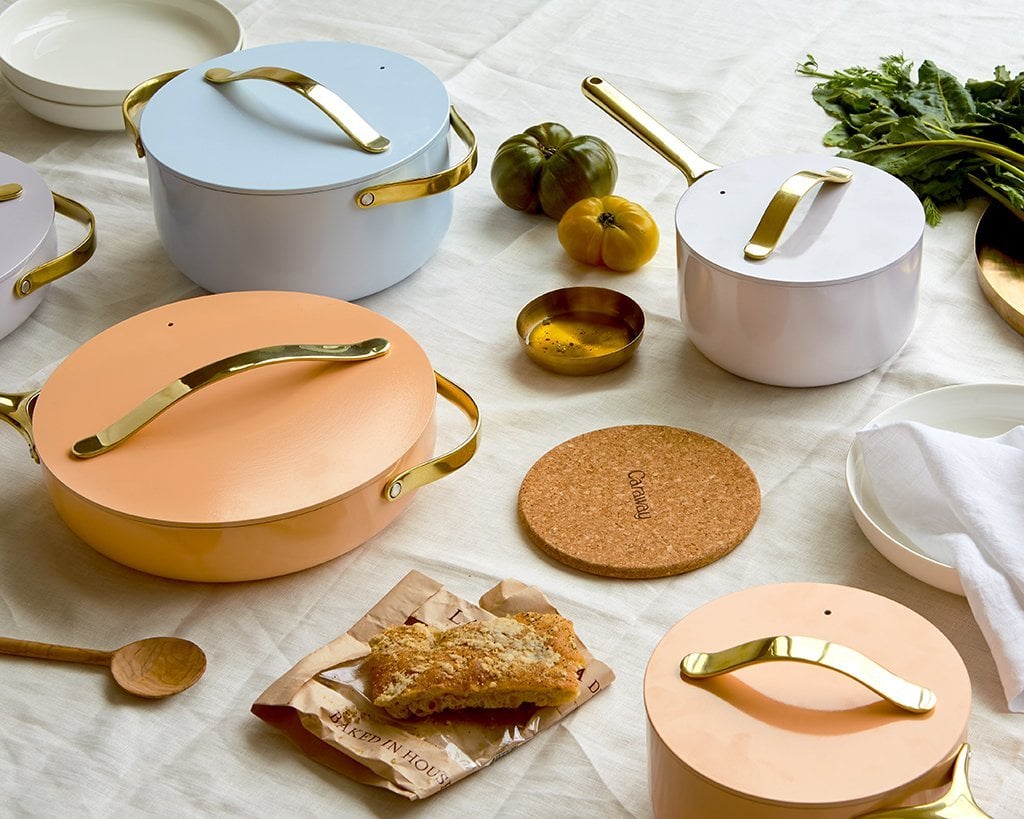 Which color is your favorite? I am partial to the sky blue, but the lavender is so gorgeous too!