Read House
Just under two hours away, Chattanooga is a perfect getaway from Atlanta and is a great size for exploring over a weekend. I got to discover "Scenic City" for the first time this month and loved the historic charm of the architecture, the delicious food, and their fun aquarium. I discovered a handful of cool neighborhoods with local boutiques and coffeehouses. My boyfriend and I drove up on Friday and stayed in the Roaring-20's-inspired Read House hotel, which is in a beautiful historic building conversion. The hotel had a fun, glamorous design as you can see in the lobby above. See how we spent our weekend and all my favorite shops and restaurants below!

Shop the Look

[ezcol_1half]

[/ezcol_1half] [ezcol_1half_end]
[/ezcol_1half_end]
Friday
Check-in to the Read House Hotel
Grab a bite of lunch to eat at Tupelo Honey
Explore the shops in Warehouse Row
Drive over the bridge to North Shore
Check out the local boutiques on Frazier Ave
Walk the Walnut Street pedestrian bridge
Rest and change at the hotel
Walk to Easy Bistro & Bar for dinner
Saturday
Enjoy breakfast in bed
Walk down to Sleepyhead Coffee for a latté
Step into Antibes for some shopping
Visit the Chattanooga Choo Choo train station
Walk over to Wildflower for a tea
Head down to Kenny's for a sandwich
See the fish at the Tennessee Aquarium
Enjoy complimentary champagne at the hotel bar
Walk down to St. John's for a nice dinner
Sunday
Head to the Bluff View Arts District
See the views from the bluff and step into some art galleries
Get brunch at Rembrandt's Coffeehouse
Drive back to Atlanta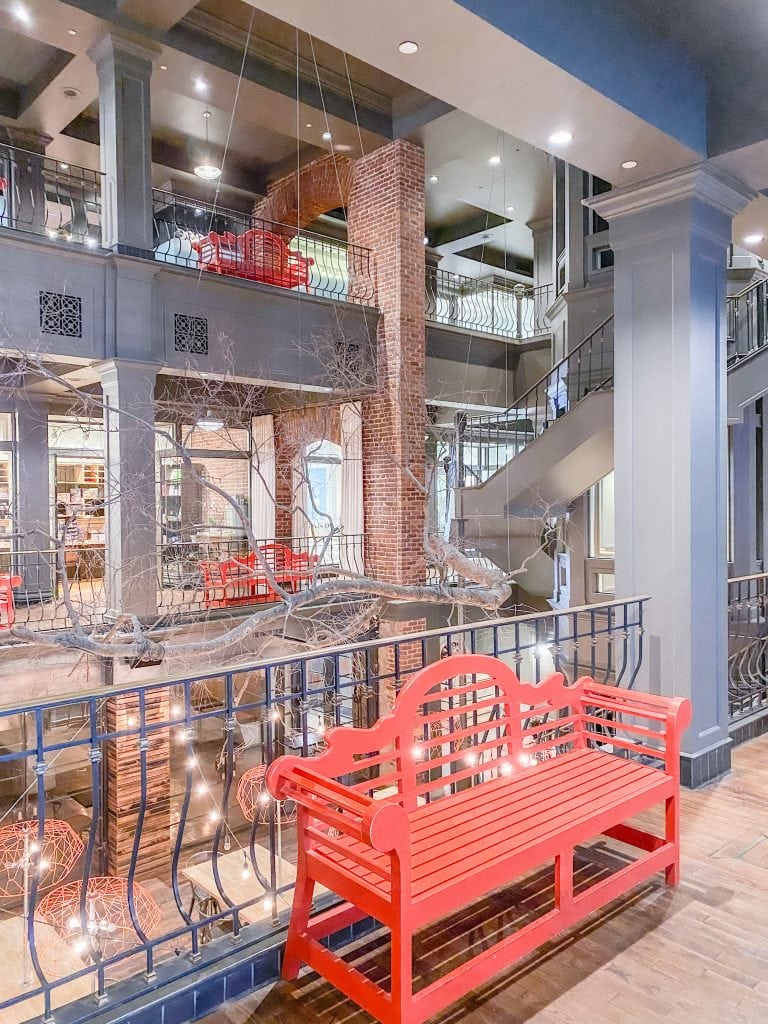 Warehouse Row /
This cool warehouse-conversion shopping mall has a mix of name-brand stores (J.Crew, Anthropologie, and Lululemon) and local shops like Embellish and Revival, which is a great home store. We stopped at Tupelo Honey for lunch before shopping around in here.
[ezcol_1half]
Read House[/ezcol_1half] [ezcol_1half_end]
Homegrown[/ezcol_1half_end]
North Shore /
I found this cool sweater I'm wearing in this photo on the left in a boutique in North Shore, which has a full row of local shops on Frazier Ave. My favorites were Blues Skies, Homegrown, and River Street Apparel (where I found the sweater). There's also a cool vintage clothing store called Collective and a cute bookshop and art gallery called Winder Binder. After wandering down Frazier I got a donut at Julie Darling Donuts across the street!
The first night for dinner we ate at Easy Bistro & Bar, which is just around the corner from the Read House hotel. It is a fabulous local spot with a great seasonal menu, delicious drinks, and an amazing steak tartare. I loved the ambiance in this spot and it definitely felt like a local favorite!
Sleepyhead Coffee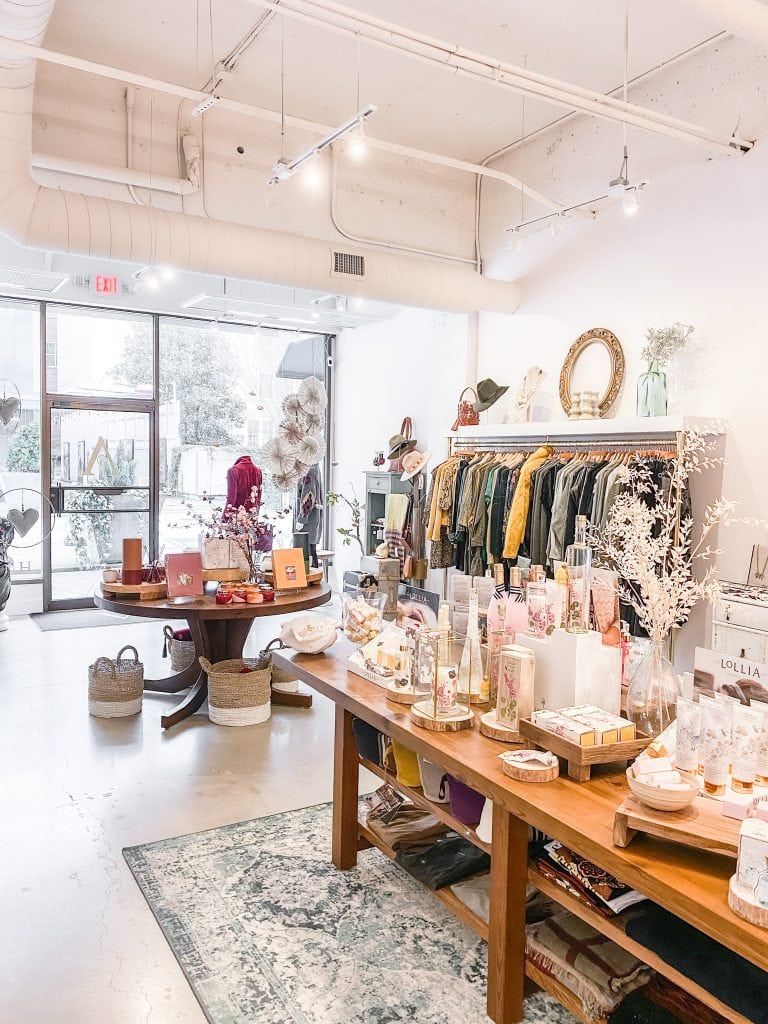 Antibes
Downtown /
Two other downtown favorites within walking distance from our hotel include Sleepyhead Coffee, which is the cool plant-filled café above, and Antibes which is a great boutique with both men's and women's clothing from brands like Scotch & Soda (my favorite)!
[ezcol_1half]
River Gallery[/ezcol_1half] [ezcol_1half_end]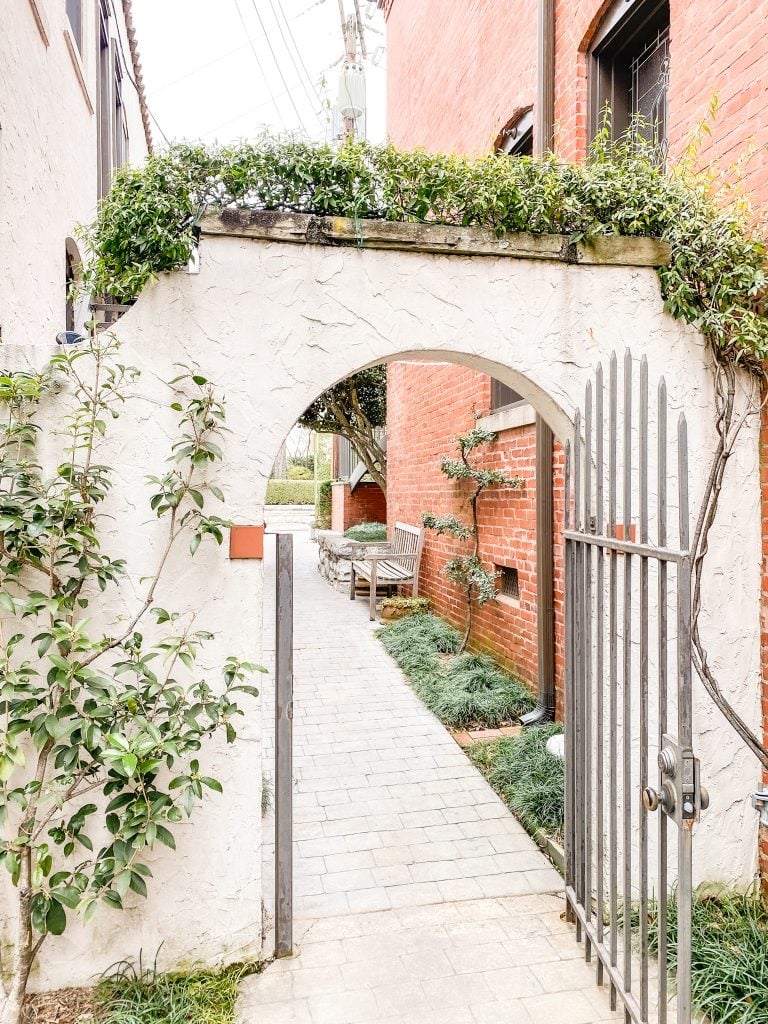 Bluff View[/ezcol_1half_end]
Bluff View Arts District /
This beautiful historic district is located on the top of a bluff above the Tennessee river, so the views are amazing. It is full of beautiful buildings, art galleries, and cute cafés that are perfect for coffee or lunch. We stopped at Rembrandt's Coffeehouse for Sunday brunch.
Chattanooga Choo Choo
Wildflower
[ezcol_1half]
Kenny's[/ezcol_1half] [ezcol_1half_end]
[/ezcol_1half_end]
Southside /
The Chattanooga Choo Choo is their old train station that's worth a visit. It's at the center of the Southside neighborhood, which has some great restaurants and a beautiful teashop directly across the street from the station called Wildflower (pictured above). We picked up hot tea and walked down to Kenny's for lunch on Saturday, which is a fun sandwich shop with great fried chicken. It's run by the same restauranteur as our dinner that night at St. John's, where we had an amazing upscale meal full of fresh takes on Southern flavor.