When I first saw this airy, modern apartment renovation, my eyes were immediately drawn to the French doors thrown open to the warm sun and petite balconies. The thought of a breeze moving through this flat made the creamy interiors come alive with the fresh touch of spring. In the long living room, a chunky boucle knit rug and honey-toned wooden coffee table define one end of the room while an Eames lounger and original marble fireplace define the other. The whites are warm rather than sterile, and the sleek mid-century furniture brings a rooted sensibility to the space.
SHOP THE LOOK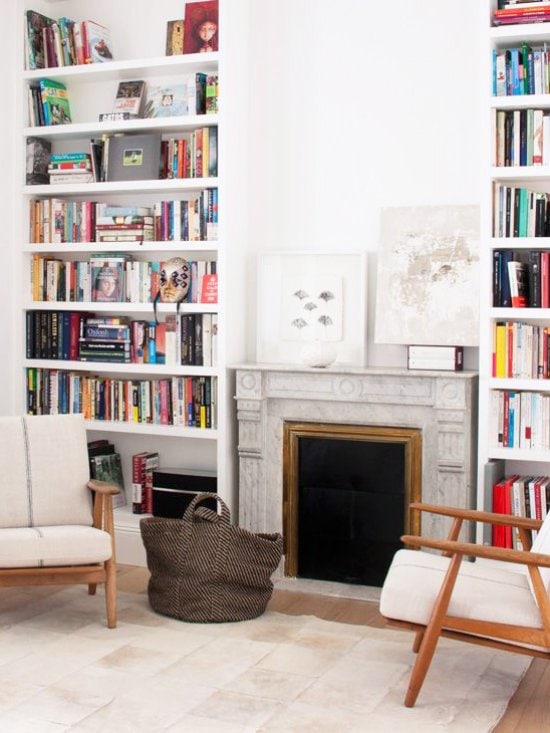 This desk is another mid-century gem, but I'm more drawn to the unique table lamp and the fantastic green wire lattice chair. In such a simple vignette, these unique pieces take the spotlight. Another distinctive touch in this home is the slanted kitchen counters below – I'm curious to know the reasoning for that design decision.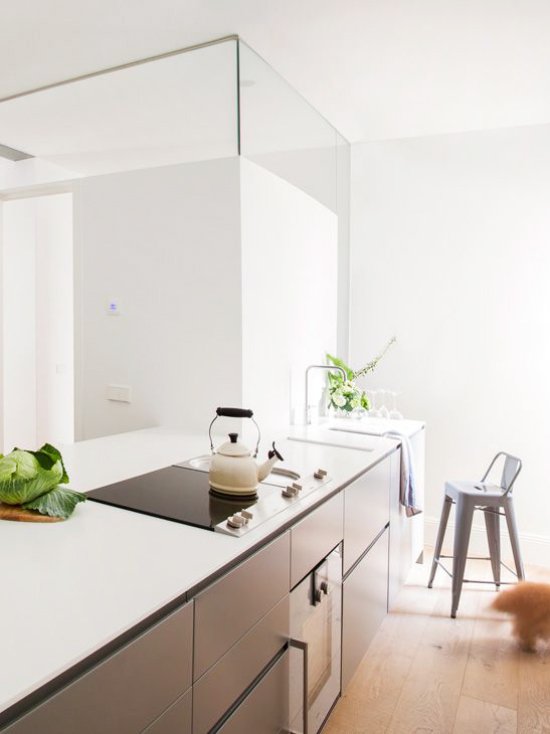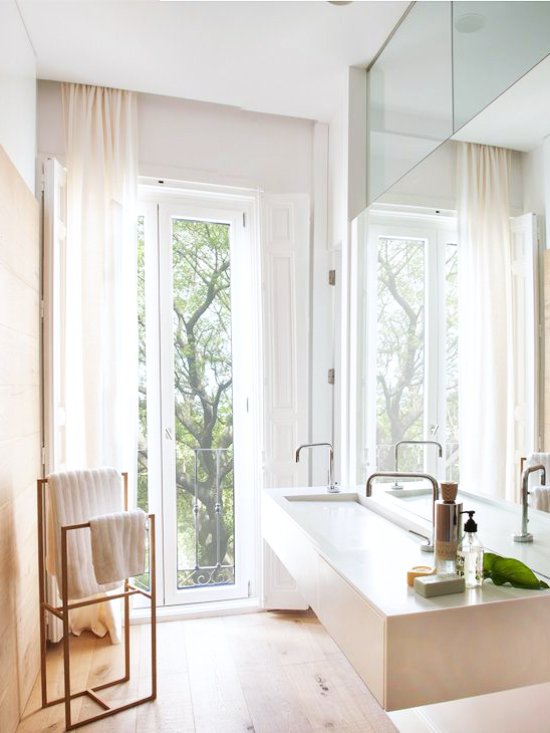 (via Abaton)
This well-conceived renovation has interesting bespoke touches that give its interior an edge while the creamy neutrals set a warm and inviting setting. I would love to curl up in the living room and enjoy the warm spring sun streaming in!