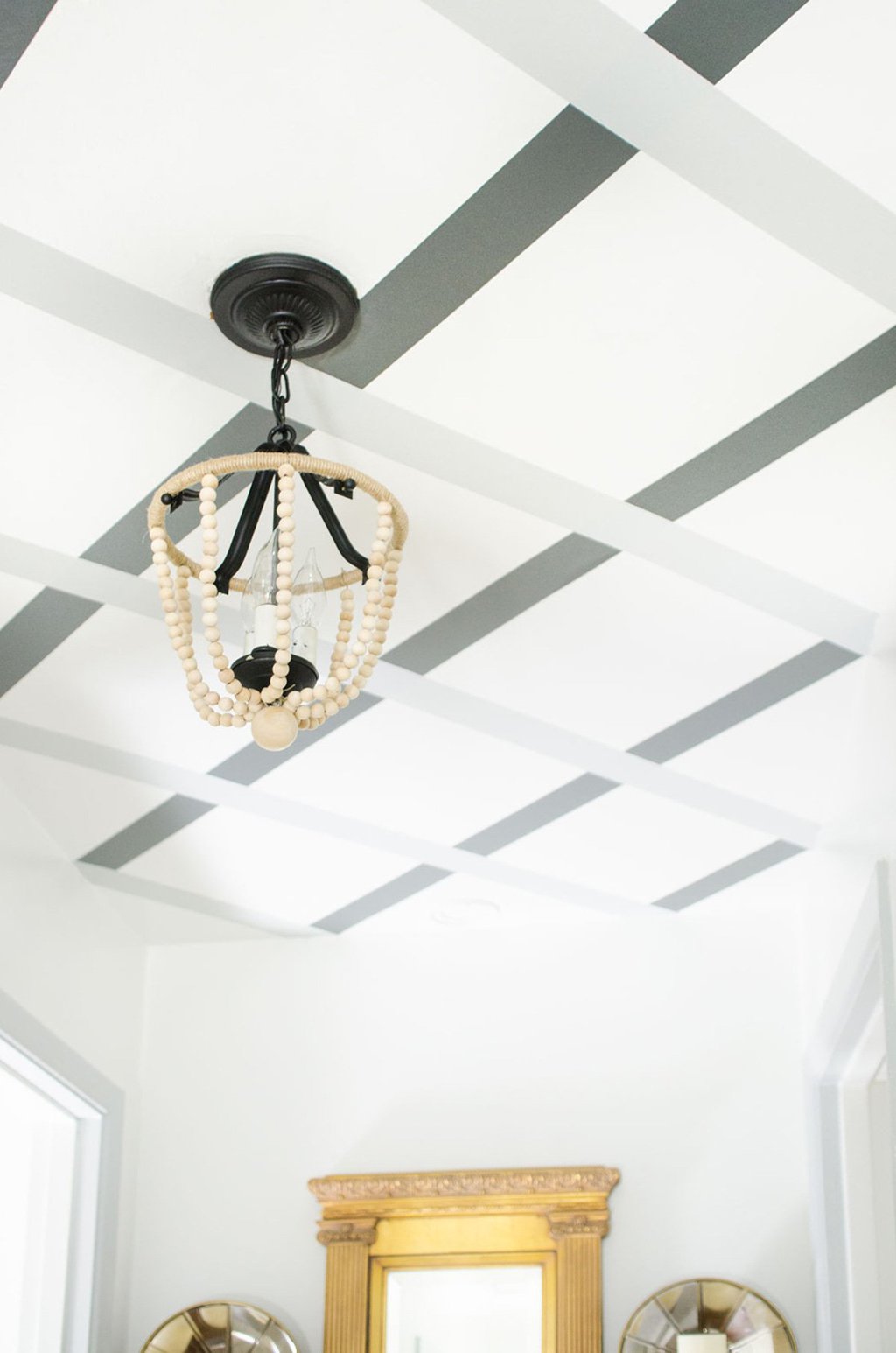 One of the most striking parts of my recent hallway makeover was the two-tone lattice ceiling pattern. Now that you've seen the final product, I wanted to share the steps I took to create the lattice with WallsNeedLove's Easy Stripe removable stripes. With the illusion of a depth (using a lighter and darker color in the same shade), the ceiling actually felt taller. I also love how the pattern alludes to the squares of a coffered ceiling in a graphic, modern way. Although the stripes really live up to their name – they are definitely easy to install and remove – executing the lattice pattern took a bit of math. See all of the steps after the jump!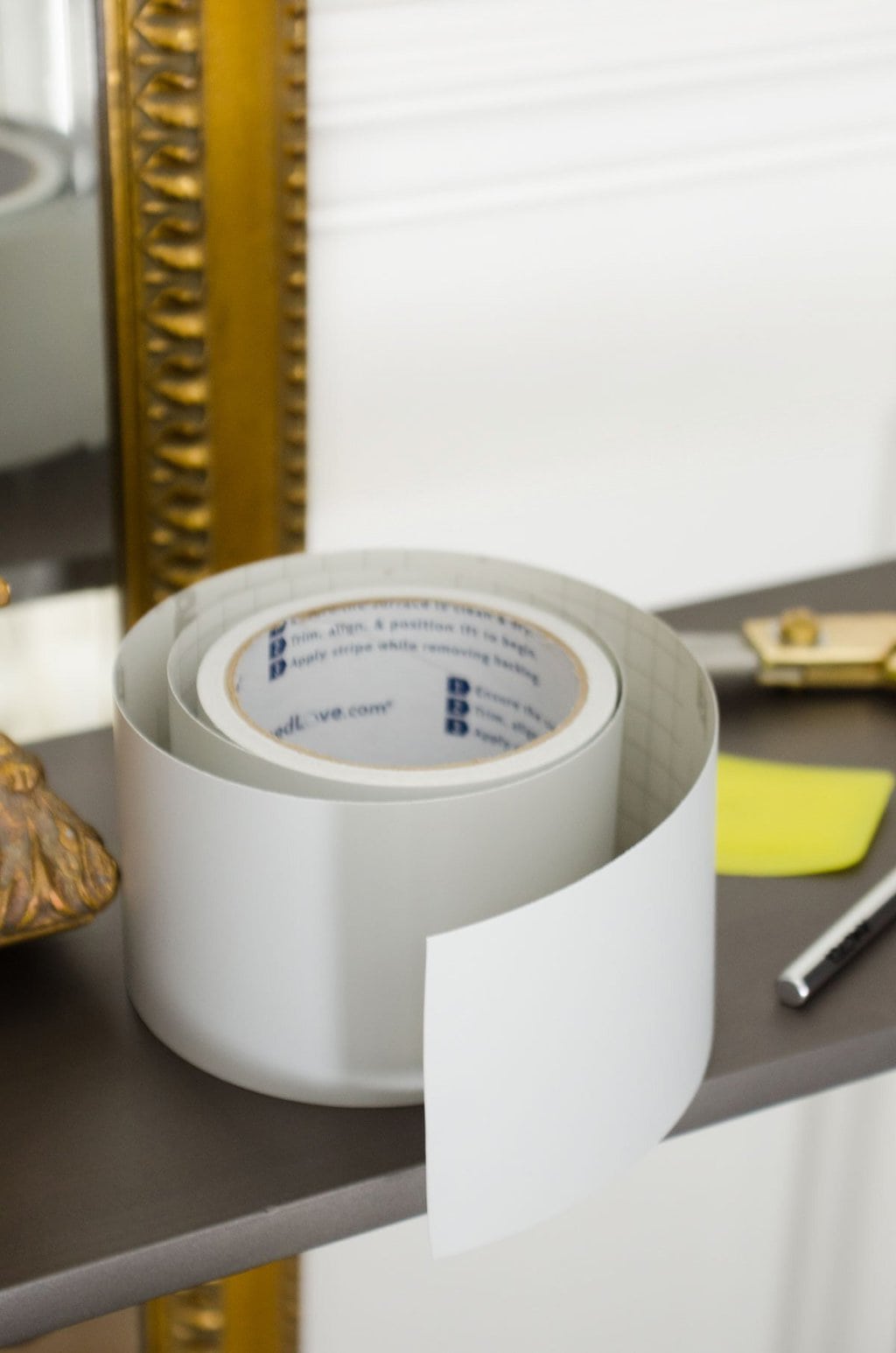 1. MEASURE AND MARK YOUR POINTS ON THE CEILING.
2. ORDER YOUR EASY STRIPE WITH A CUSTOM WIDTH AND COLOR.
3. INSTALL YOUR STRIPES BY CONNECTING YOUR MARKS.
4. USE AN X-ACTO KNIFE TO CLEAN UP THE EDGES.
When it comes to installing a graphic pattern like this one, drawing out your plan is imperative. Make your measurements carefully, and definitely have a calculator at hand. I used graph paper to sketch out the length of the ceiling (I ended up taping three pieces of paper together, and my scale was one square = two inches). Start out by figuring out how many squares wide you'd like your lattice to be. I chose a width of two squares, to prevent the pattern from becoming overbearing, and make it quicker to install. I then divided my hallway width into quarters, and marked the 1/4 and 3/4 points to be the corners of the squares. After you have your square width, divide this in half to make your first vertical mark. From there, just mark full width distances until you reach the end of the ceiling length. It may not fit perfectly vertically, but the important thing is that it will horizontally. The other bit of tricky math I did was figuring out how many rolls I needed. You may need to use the old Pythagorean's Theorum for this bit!
Your Easy Stripes will come with a convenient mini-squeegee to smooth out any bubbles in the stripe, although they're easy to pull up and readjust (they don't stretch or warp). While I'm a huge fan of these stripes and all their possibilites, make sure to check out the rest of the WallsNeedLove collection of wall decals, wallpaper, and murals for more inspiring (and removable) designs!

This post is sponsored by WallsNeedLove but all text, images, and opinions are all my own. Thank you for supporting the brands that keep Thou Swell running!