This is a sponsored post written by me on behalf of Plasti Dip. All opinions are 100% mine.This post is sponsored by Plasti Dip, but all text, images, and opinions are all my own.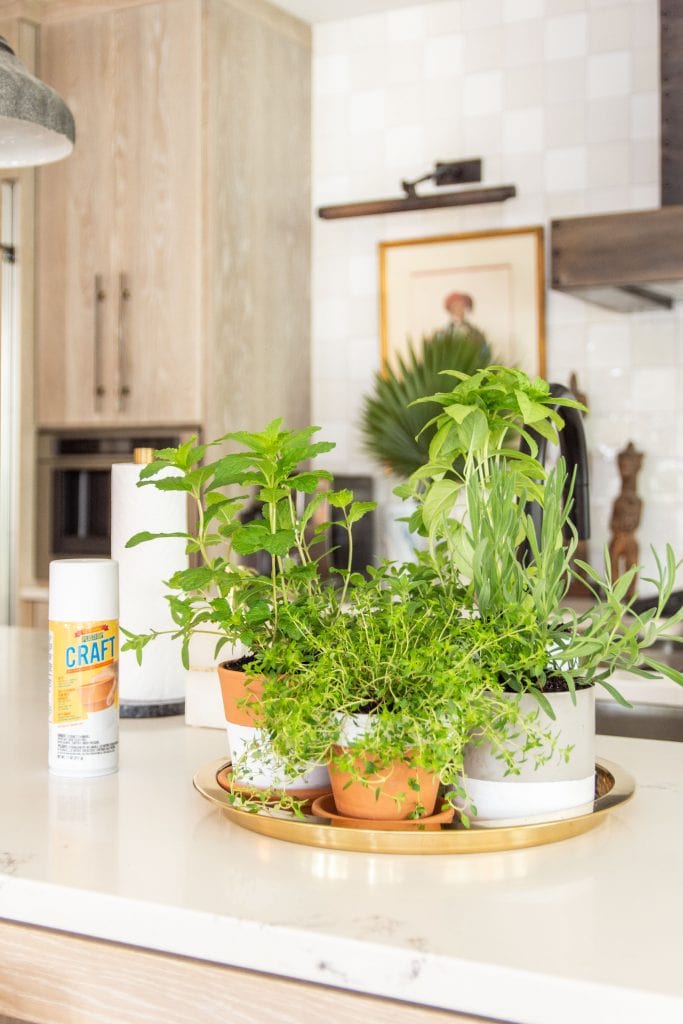 (Photography by Kevin O'Gara)
Spray paint is one of the best tricks you can use for repurposing old items or creating a cohesive collection from things that are mismatched. My last project with Plasti Dip Craft transformed vintage flatware and glasses into a matching blue picnic set with its convenient rubberized coating, and this time I'm creating an indoor herb garden with an assortment of pots. This application is a great example of how the rubber coating is helpful for things you don't want to scratch or skid, and I'll always love the fact that you can peel the coating off if you want to change up the design. See how easy it is to put together this cute countertop herb garden with some painters tape and Plasti Dip paint, which you can purchase on Amazon!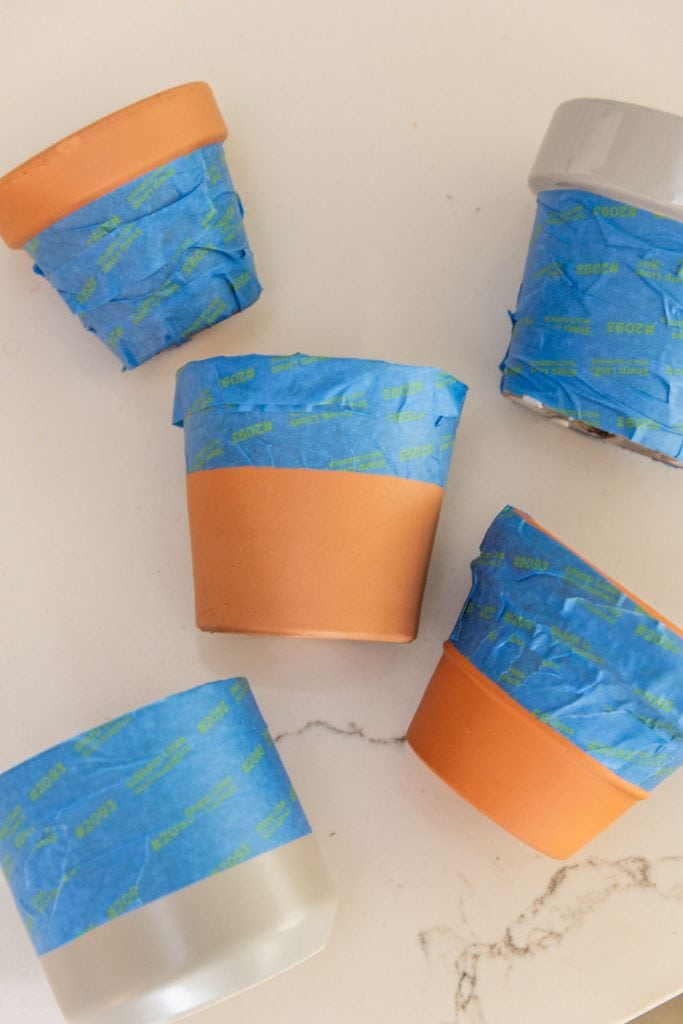 dipped pots with plastidip craft
1. Source your pots from your local thrift store or pickup some classic terracotta pots at a nearby nursery. While the spray paint will tie the whole set together, try to stick with complementary colors to help the whole set coordinate.
2.
Plasti Dip
Craft coating comes in lots of fun colors, so choose one or two to use on your pots. I easily covered my five small pots with one can of paint for reference. Remember, you can always change the color since Plasti Dip can peel right off if you change your mind!
3. Use painters tape to block off your designs on the pots. I switched between blocking off the top and the bottom to give the pots a varied look, but you could also block off the same section of each pot for cool matching dipped effect. For the angled sides, tape slowly to get a straight line across the pot.
4. Make sure to find a ventilated area to spray, and lay down a tarp to prevent catch any overspray. Slow and steady wins this race so make sure to apply light, even layers to cover the surface evenly and without drips or buildup. Wait at least four hours before using use.
5. If you can, add a little gravel to the bottom of any pots to help with drainage for pots without a hole, or to prevent too much dirt from coming out into the saucer.
how to care for an indoor herb garden
Since HVAC removes most of the humidity in the air, indoor plants will dry out much faster than if they're growing outside. I would recommend watering
twice a week
, but if you tend to keep your house colder, then you might need a third watering! For these five plants, I use about one cup of water between all of them, which works out to about
3 tablespoons per container
. If the pot doesn't have drainage, it might not need as much water as the ones with saucers, but you can always stick your pinkie and check to see the moisture level in the top one inch of soil.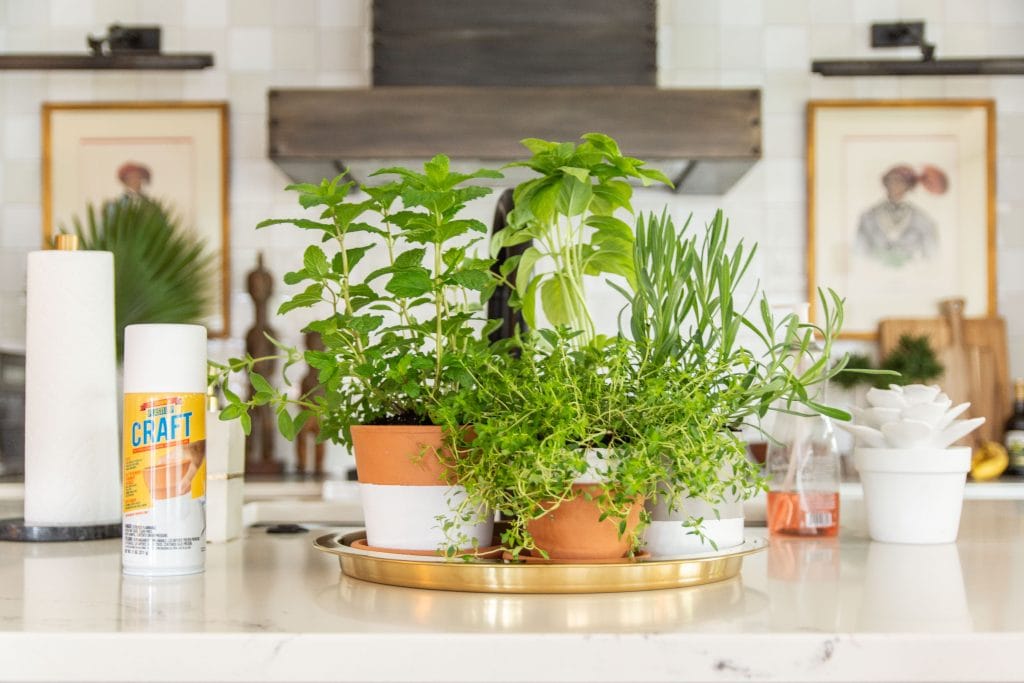 I chose a mix of herbs that I use and ones that just smell amazing: basil, thyme, oregano, mint, and lavender. I also chose a few taller herbs and some that are spillers (thyme and oregano) to create a varied grouping. Even if you aren't using the herbs, clip them every couple of weeks to promote new growth (and to keep the tall ones from getting too stemmy).
I love how the Plasti Dip Craft coating transformed these mismatched pots and made a stylish little indoor herb garden in my kitchen! Shop all the Plasti Dip coatings here on Amazon.