Plasti Dip. All opinions are 100% mine.
This is a sponsored post written by me on behalf of
While it's still too hot to enjoy a picnic in Atlanta, I've had picnic sets on my mind and so in preparation for cooler temperatures this fall, I partnered with Plasti Dip to share a fun DIY dipped vintage picnic set. I'll take any excuse to visit an antiques shop or vintage store, so when I realized that the Plasti Dip Craft would be the perfect way to update old silverware and glasses, I headed around the corner to my neighborhood antiques mall to pickup the perfect mismatched set to create my picnic kit. With hotel silver and old bourbon glasses, I used the Plasti Dip paint to give them a colorful coating that protects them and gives a removable cover that I can switch up whenever I'd like to try a new color out! See how I completed this fun dipped project below, and watch my new YouTube video to see the project in action.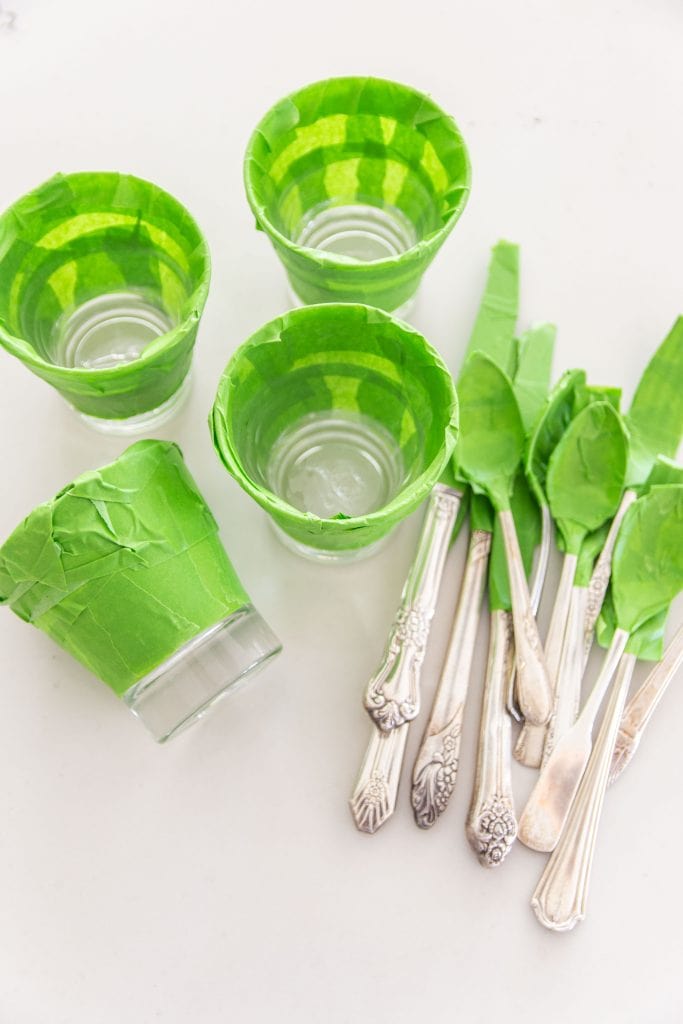 Hotel silver is one of my favorite things – it's pretty, cheap, and so fun to mix and match to create a vintage set of silverware. I pieced together a set with pretty details and silhouettes that I knew would look so cool under the comfortable grip and rubber coating of the Plasti Dip. For glassware, I found a set of vintage bourbon glasses with bases that would be perfect to paint for a dipped effect.
Plasti Dip Craft comes in a variety of colors, but I chose "Gulf Blue" for a modern, bright blue that would be perfect for my vintage blue picnic plates and colorful striped blanket. The color is bold, saturated, and the coating has a smooth matte finish with a rubberized texture that's perfect for protecting my upcycled set. Plasti Dip won't crack, chip, or become brittle, and is peelable off of most surfaces so the color can be switched up at any time!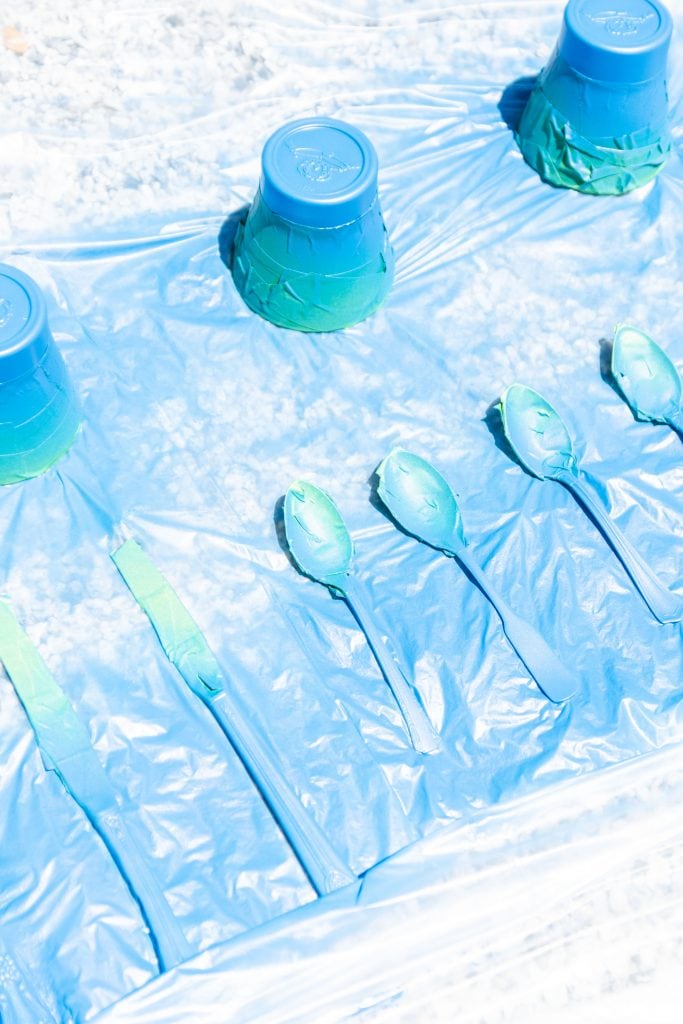 After taping off the pieces, I laid them outside in a well-ventilated area to spray them, giving at least 30 minutes between coats. Several lighter layers helps build a stronger coating, and with the silverware it was important to spray from ever angle to get in all the crevices of the handles!
Once they've fully cured (I took them inside to let them dry further in an air-conditioned space once they had dried to the touch outside), I carefully removed the tape, using an x-acto knife when needed to ensure the tape didn't pull up the coating from the surface. I love how it modernized my vintage finds, and upcycled them in such a creative way!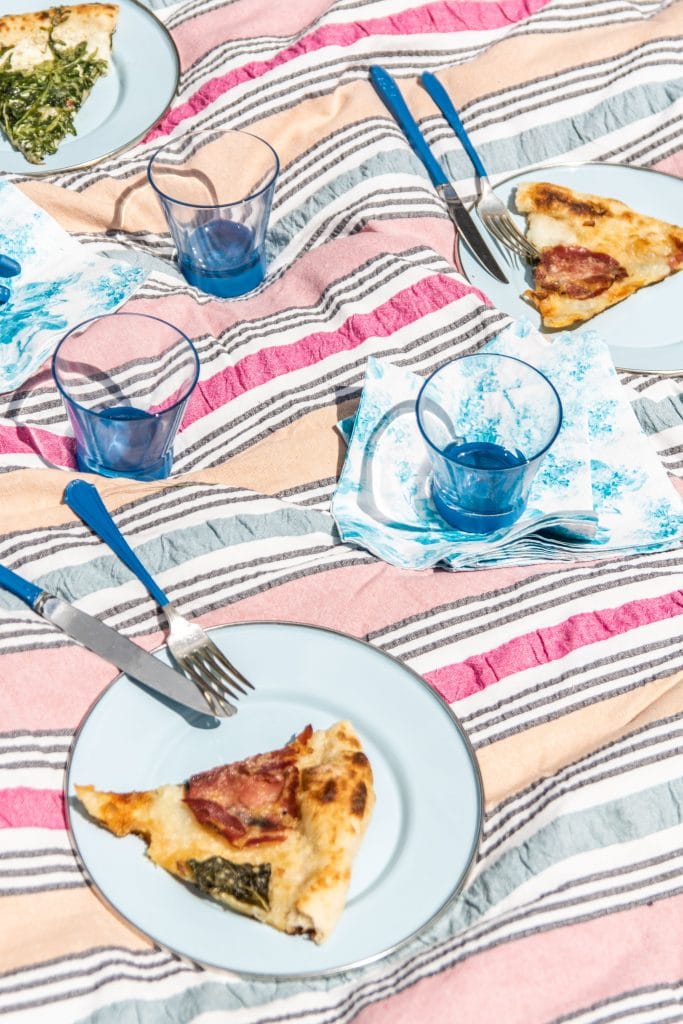 I took everything outside for a picnic in my neighborhood with some local pizza I picked up from my favorite spot down the street. The coating definitely helped reduce the "clinking" of the silverware and glasses while carrying them, and made everything so comfortable to hold. With such a unique application, there are so many fun uses for Plasti Dip to refresh old household items or personalize pieces, and fun color options to choose from! I can't wait to use my new picnic set more once fall rolls around down here.