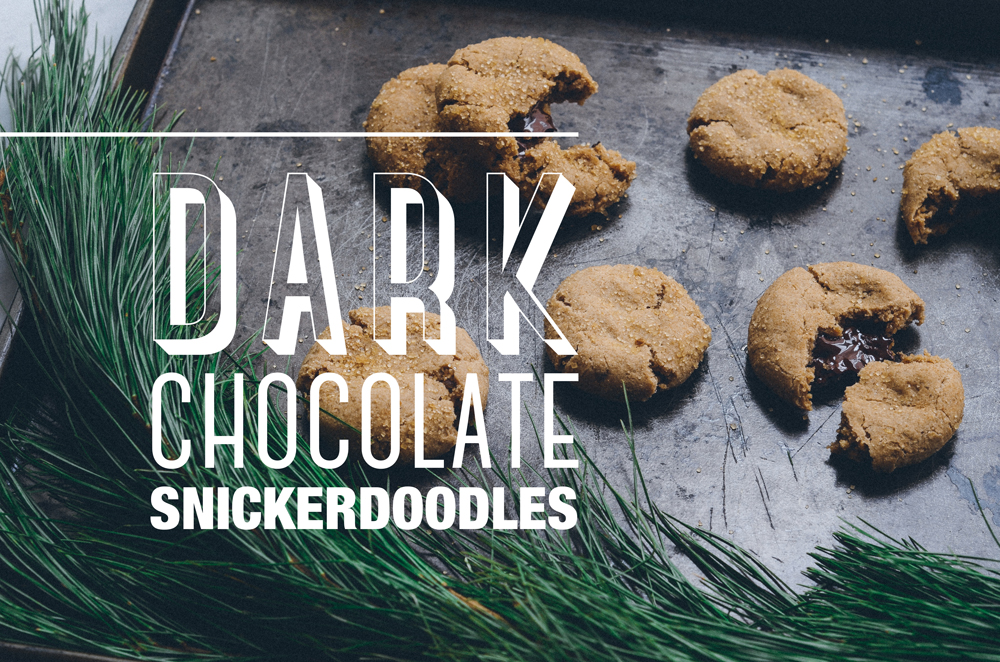 Hello, it's Izzy again! Today, I'm here to share with you a twist on one of my all-time favorite cookies: snickerdoodles. The name of this type of cookie sounds foolish, but I can assure you that the taste is not so. Let me give you some background on the snickerdoodle cookie. It is a cookie that is soft, chewy, and rolled in cinnamon and sugar. Usually it has cream of tartar in the dough to make the cookies more fluffy, but in this specific recipe I omitted it entirely. Basically, snickerdoodles equal pillow-y heaven.
The cookie itself is very enjoyable on its own, but I thought I'd just give it that much more flare. So, I present to you dark-chocolate-stuffed snickerdoodles; because every cookie needs a little chocolate inside.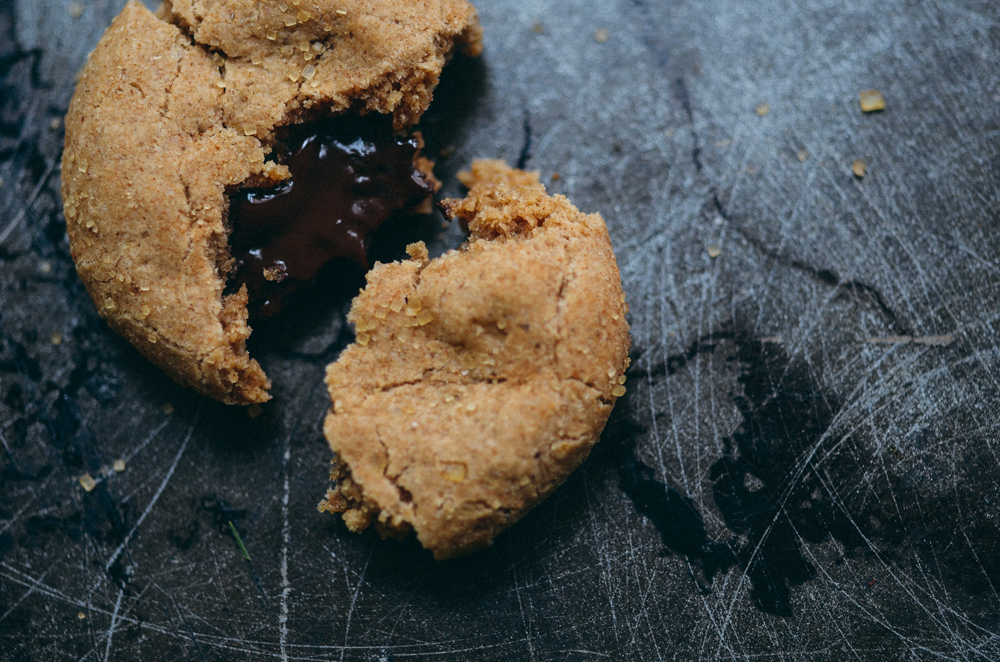 for the snickerdoodles:
1 cup white whole-wheat flour (or AP flour)
3/4 teaspoon baking powder
3/4 teaspoon corn starch
1 teaspoon cinnamon
1 teaspoon fresh-grated nutmeg
2 tablespoons melted coconut oil
1/4 cup *warmed* almond milk
1 teaspoon vanilla extract
1/2 cup turbinado sugar (or white sugar)
–
for the coating + stuffing:
3 tablespoons turbinado sugar
2 teaspoons cinnamon
large handful of dark chocolate chunks
–
1. in a large bowl, sift together flour, baking powder, corn starch, cinnamon, and nutmeg. whisk together until incorporated.
2. in a separate bowl, whisk together the coconut oil, almond milk, vanilla, and sugar.
3. slowly pour wet mixture into dry. use a spatula to carefully fold dough together. once the dough is mostly combined, feel free to use your hands to make sure that there are no unmixed sections.
4. roll dough into ball, cover with plastic wrap, and then refrigerate for 45 minutes.
5. preheat oven to 350 degrees F + spray a cookie sheet with canola oil.
6. roll a small piece (about 2 thumbs) of dough into a ball. break the ball into 2 pieces. stuff 2-3 chocolate chunks into the center of one half of the ball. press the two halves together again, having the chocolate chunks be inside the dough ball. roll again to make sure that there are no openings. repeat.
7. combine coating ingredients (turbinado sugar + cinnamon). roll each stuffed cookie dough ball in the coating until fully surrounded in cinnamon and sugar. it should sparkle.
8. bake cookies for 9 minutes. cool on baking sheet for 20 minutes before eating.
9. *do not leave cookies out overnight or for a long period of time as they will dry out. place in container. (can be either refrigerated or left out).
10. enjoy.
Happy new year everyone!