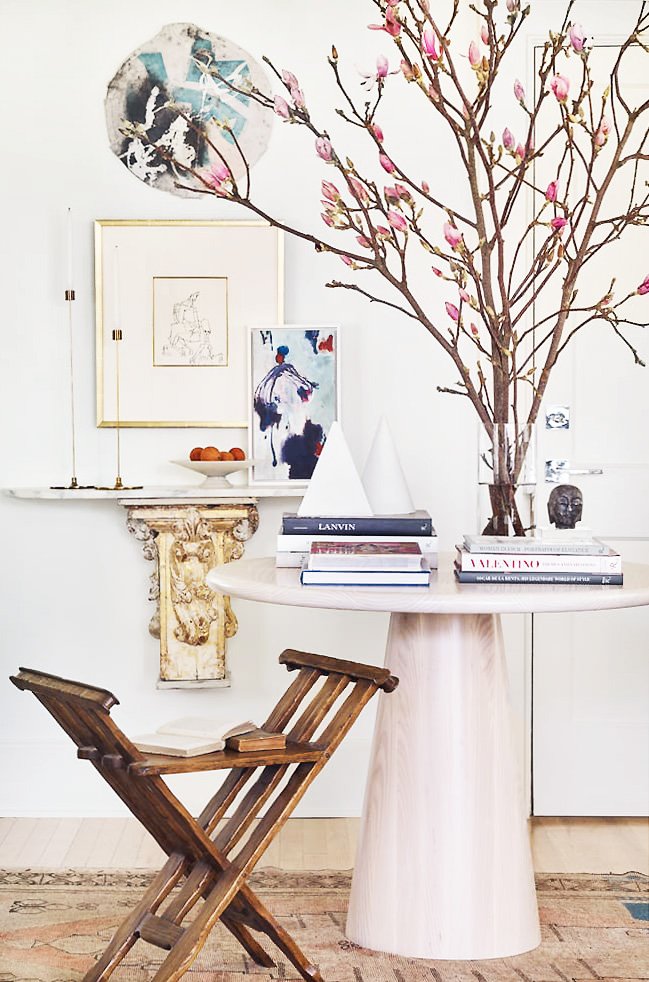 (via Atlanta Homes & Lifestyles)
The intersections of decor and fashion are all too blurred and the fact is that some of the most stylish people I know are lovers of design in all forms, so I combined accessories for both home and fashion in this gift guide for a sophisticated character. I included Suzanner Kasler's latest book, which I poured over when it first came into her office this summer, an ornament I crave, and my favorite funky water bottle. I love when you find something truly unexpected to gift to someone you love! Shop the guide below.

Click on any product below to shop the piece.
Birthstone Keychain, Bone Box, May I Come In, Leather Pouch, Spike Bottle, Gold Frame, Leopard Ornament, Letter Set, Candle, Sophisticated Simplicity, Drinks Table, Gemstones Box