(via Architectural Digest)
There's just no replacement for sunlight. As fun as it is to play around with colored LEDs and fancy light bulbs, I find that natural daylight has no substitute. It makes me cheerful, productive, and calm, and I love to fill a room with it as much as possible. Unfortunately, your architecture might not always cooperate! So in order to maximize the beauty of this clear light, filling the room with mirrors can be quite useful. Layered on top of one another, they have a dazzling, dimensional quality which is equally whimsical and sculptural.
From bright bathrooms to well-appointed living rooms, these interiors showcase some fabulous ways to implement this double-mirror look. Many of these spaces have mirrored walls, but you can also layer large and small mirrors on top of each other. Simply lean both mirrors against the wall, or hang the larger mirror behind and lean the second on top. When layering two separate mirrors, make sure that the larger mirror behind is more simple and architectural, and let the mirror in front contrast its shape and style with something more colorful or ornate. Take a look at some of my favorite ways to put mirrors together and let me know what you think in the comments!
SHOP THE LOOK

(via
Hotel Grands Boulevards
)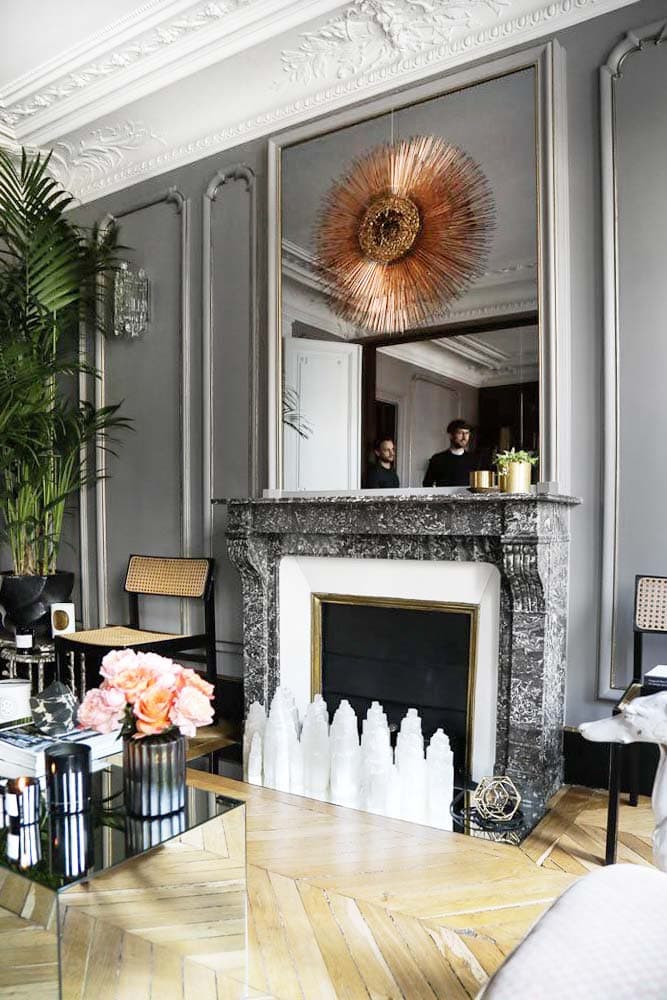 (via Thou Swell –
A Luxe Charcoal Pied-à-Terre
)
(via
Better Homes & Gardens
)
(via
Maddux Creative
)
(via
This is Glamorous
)
SHOP WALL MIRRORS