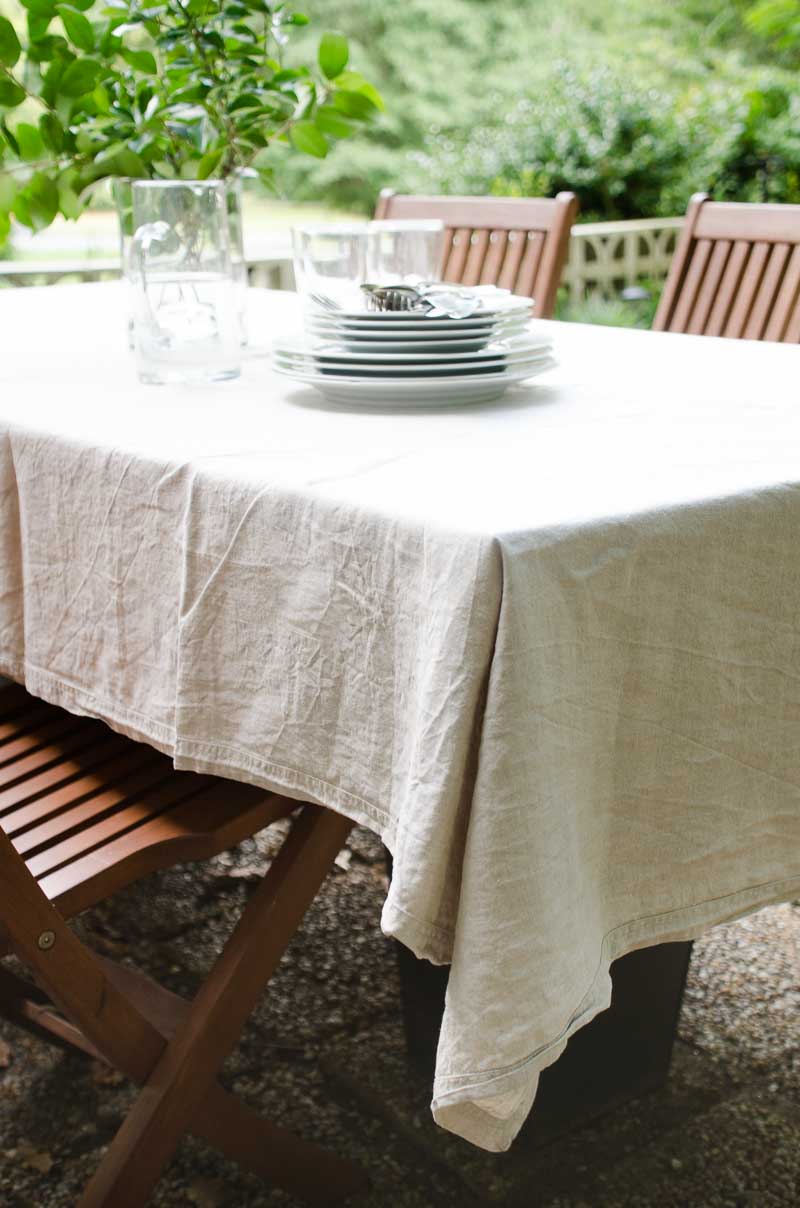 When spring and summer came around, we wanted to enjoy the warmer weather and use our patio to eat more dinners alfresco, but we only had a small table to eat at that didn't really fit four very comfortably. I was always begging to drag out one of our larger tables from inside, but it was too much work (even on my "entertaining adrenaline" rush). We finally figured out a way to make an easy and inexpensive dining table that would fit the family (or more) and could be easily dismantled during the winter to avoid extra weathering. The idea is simple – take a hollow core door and use two dining-table-height supports to substitute legs. I did some research for the perfect height (around 27-28 inches usually), and found these great zinc tapered planters to support the hollow-core door. To turn the door and planters into a passable table we stained the door and stabilized the planters with gravel. And voilà – this table is now one of our favorite parts of the patio. It's a great size, and with the addition of string lights above, it has been the centerpiece of some beautiful evenings!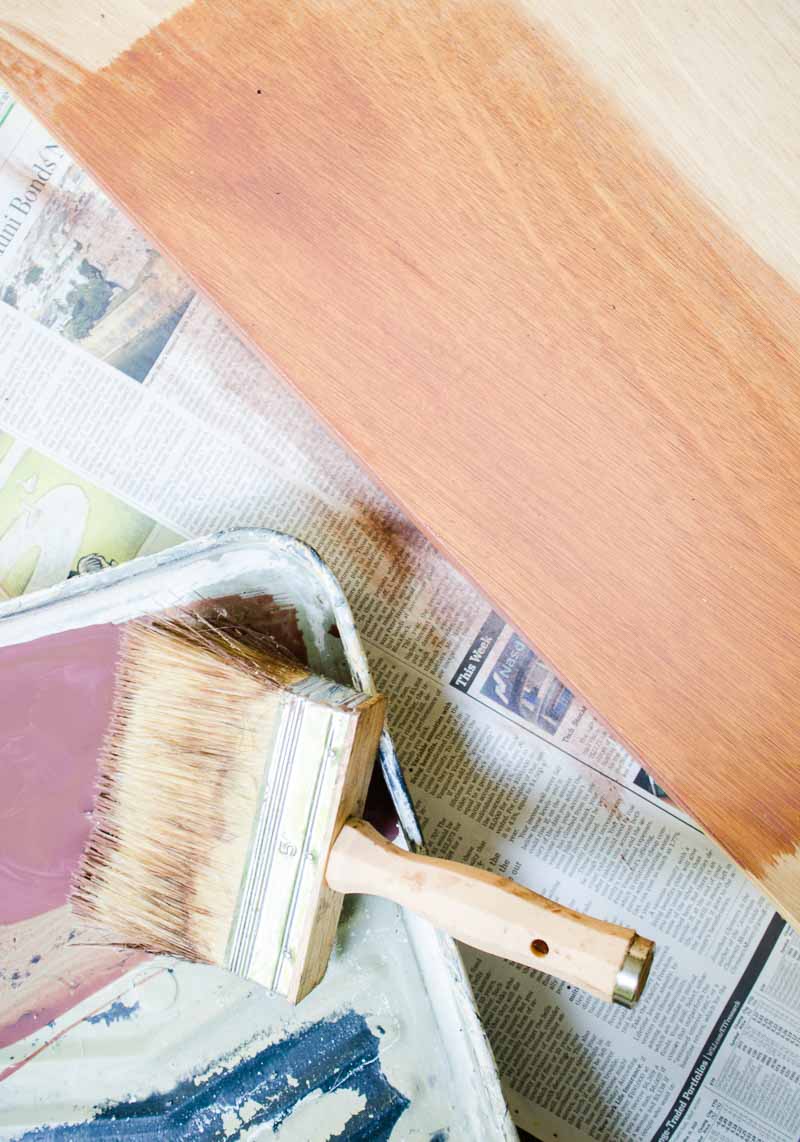 The tricky thing about hollow-core doors is that they are (as the name suggests), very hollow. Their wooden shell is very susceptible to water damage, so choosing a wood stain for the tabletop that was waterproof was super important to protect it from rain and our sticky southern air! We chose a semi-transparent stain and applied several coats (focusing on the seams) to ensure water couldn't get in.
If you wanted to take this project a step further, an additional component that we have been thinking about adding is some anchors on the bottom of the tabletop to lock them into place on top of the planters. They would just have to be blocks of wood the size of the planter tops glued or nailed to the bottom of the tabletop to make it easy to pop on and off.

The idea behind this table can be replicated with any pair of objects the height of a table – columns, pedestals, statues, sawhorses, etc. Plus, this sort of set-up makes it easy to expand or shrink your dining table based on the number of guests. It's modular, and super customizable!