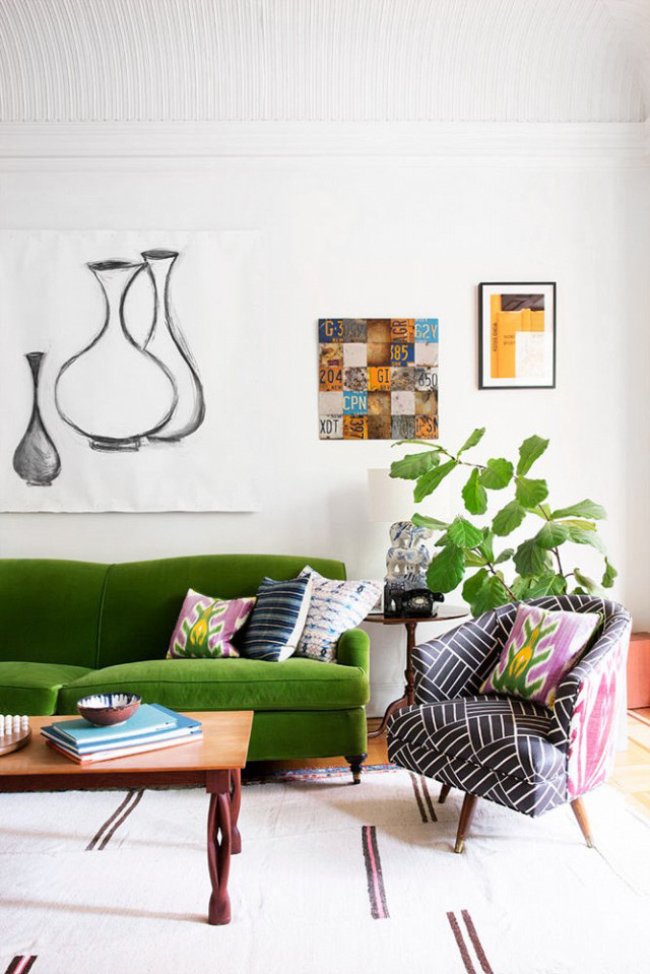 (via Domino, photography by Michael Wiltbank)
When it comes to pattern, Steve and Jill McKenzie behind the shop Steve McKenzie's definitely know what they're talking about. As I introduced in my first post with them, Steve's original line of fabrics have an organic, hand-painted style based on his own watercolor paintings. His love of patterns is no secret, so I turned to this shop owner and designer for tips on pattern mixing in interiors. Here is Steve on his personal style:
I think of my personal style is inspired and authentic. For me, it is the perfect intersection where history and modern innovation meet. My watercolor patterns are born out of my original art. In fact, my first collection was taken from brushstrokes in previous paintings, put together in a way to convey what I am trying to say in textiles. The development of my patterns now come from a lot of what is inspiring me at the moment and a lot of paintings exploring this inspiration. I do not start out to "paint a certain way" – I am an intuitive painter, so it involves a lot of experimentation and exploration.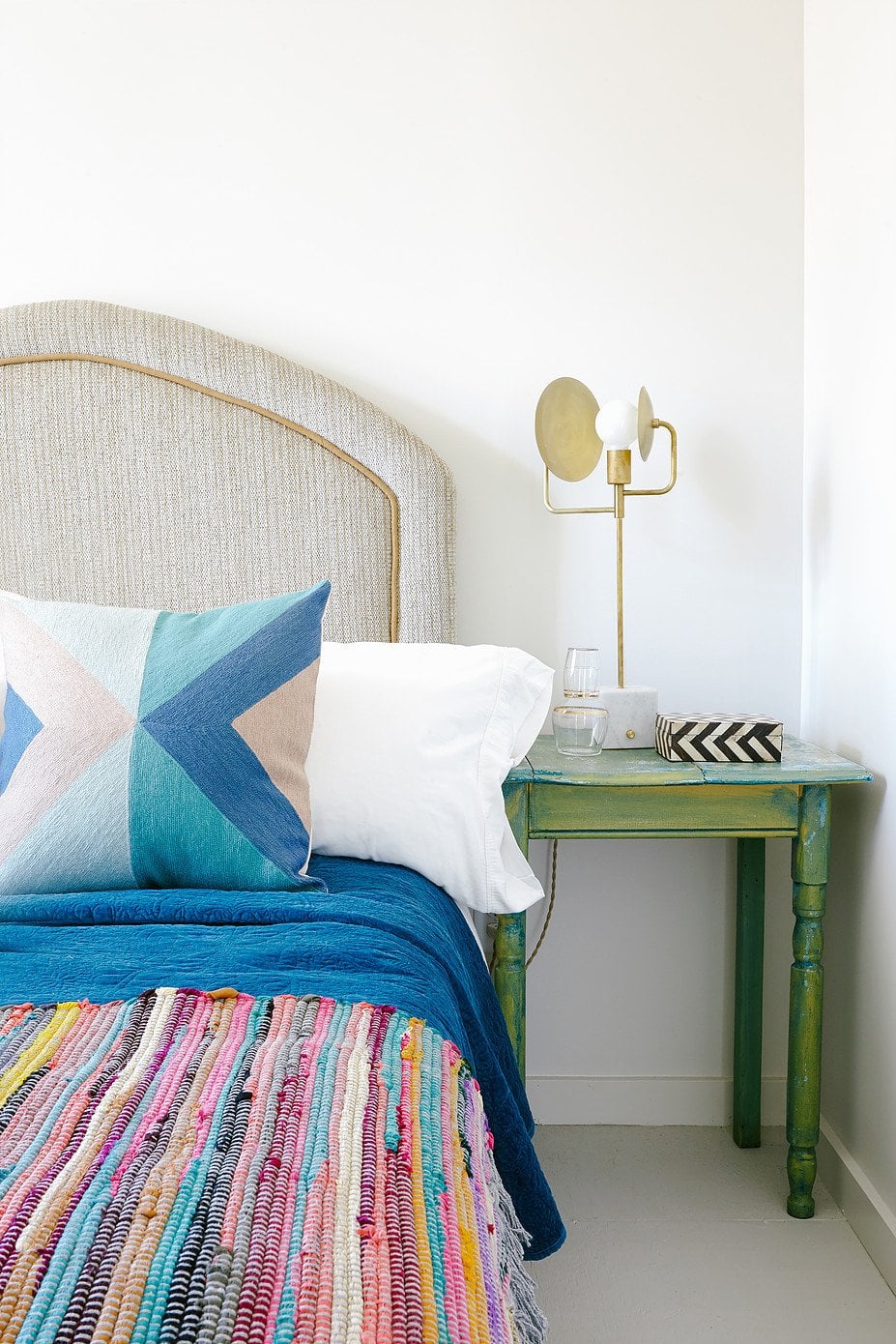 (First image: McKenzie Interior Design, Second image: Royal Crown Derby tableware)

What color palettes are you most drawn to?
There are so many palettes that I love and I am always drawn to the one I am working on at the time. I usually have them reveal themselves after watching a whole runway season of fashion, or having just recently seen a particular art exhibit. Frequently it is when I start seeing a repeat of colors paired together. About 24-18 months ago I was seeing these beautiful muted pastels. I was then rereading a monograph of a favorite artist the Italian Arte Povera artist Giorgio Morandi and it hit me this is a palette that is inspiring me! That is when I did my Garden Bouquet Collection, about 10 months before the same palette was the color of the year. If I ever had to declare a palette I revisit often, it is a very warm grey paired with paprika.
(via Architectural Digest, photography by Joshua McHugh)

When you mix patterns, what rules do you most closely follow?
First scale, I like a mix of sizes of scale if I am using multiple patterns today. If I have chosen a big bold pattern I will pair that with a small dot and maybe a medium size stripe. I also like that the patterns follow a color palette. Having spent so many years at Sherwin-Williams observing how colors react to each other and from my paintings, I think I am lucky to have a sense of this innately. I feel it is a fine line when multiple colors and patterns evoke an elegant international style versus a hippie vibe, and I prefer the former. The last is shape of pattern; I think it is more interesting and pleasing visually to pair a large-scale organic pattern with a small geometric.
(First image: Thou Swell – Blue & White Rooms, Second image: Throw Pillows available at Steve McKenzie's)

Do you prefer patterns to stand-alone in a room, or work together in groups?
I actually believe both can be effective, depending on the end result you are trying to achieve. I do subscribe however, to having one pattern really being the hero and the others play the supporting role. I grew up admiring the work of Mario Buatta and David Hicks. I recently decided to go back and review images of their spaces. They were two opposites as far as style, but both incredible masters at the mix of pattern. I would encourage anyone that wants to be bold with pattern to take time to study these design icons' work.
What do you think patterns bring to a room's overall feeling?
You can convey so many emotions with pattern. They can really set the tone as to how you want someone to feel in a space. They can be bold, daring and fun. They can transport you to another time or an exotic location. I think pattern is a significant part of the soul and vibe of any space.
Thanks Steve for these tips on mixing patterns and insight into your painting and design practice!

This post is sponsored by Steve McKenzie's, but all text, images (unless otherwise credited), and opinions are all my own.