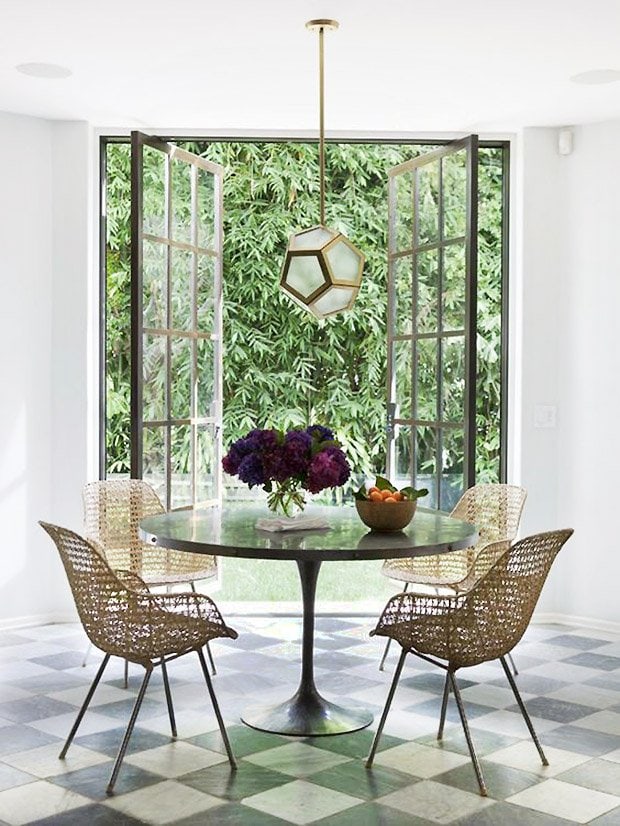 (via Nate Berkus Interiors)
It's the New Year and it's time to take a look around the house and identify those key pieces of furniture that need replacing. A big furniture purchase takes a bit more planning ahead than decor that you can add any time of year, so identifying the pieces you'd like to refresh and making a goal early in the year can help your odds of making your new design vision a reality. It's also helpful to watch out throughout the year for the best sales to take advantage of (and right now there's a long weekend sale going on at AllModern)! Take a look at my favorite modern statement pieces below.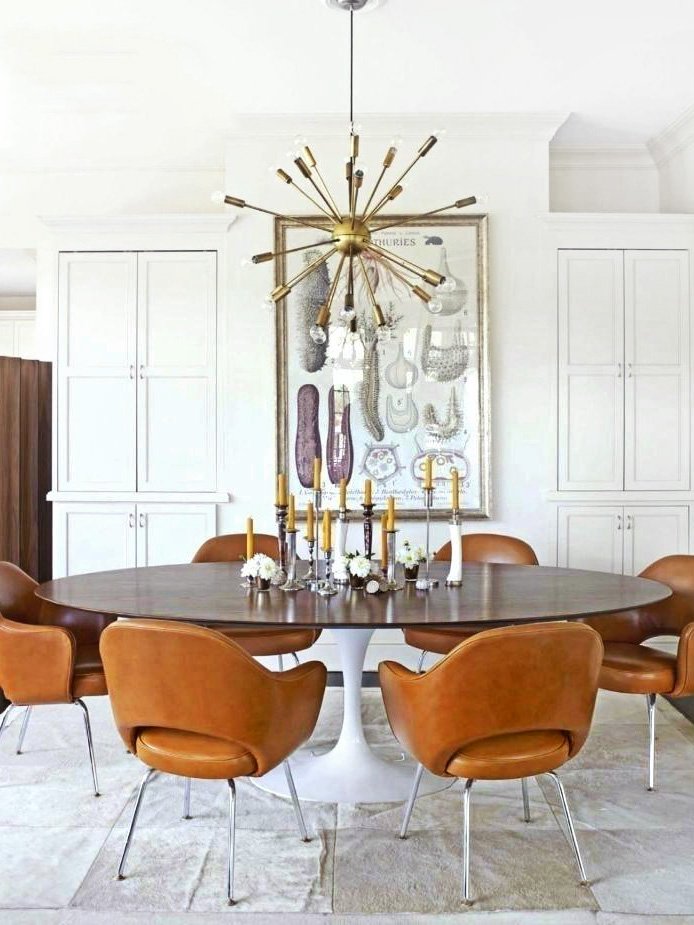 (via House Beautiful)
IN THE DINING ROOM: TULIP TABLE
The tulip table has been one of my favorite pieces of furniture since I first started blogging (which means it's really withstood the test of time)! It blends with any style room and has such a simple, elegant shape that you can count on seeing this piece in home tours for years to come. You can find it with both round and oval tops, and the tops can be plastic, metal, wooden, or stone. I always love the classic white Carrera marble top with a white base, but recently I've seen all-metal takes (like in the first image of this post) that look really beautiful.

(via Architectural Digest)
IN THE LIVING ROOM: MODULAR SECTIONAL
The sectional is a fairly contemporary piece of furniture unto itself, but the modular element is something that's been increasingly popular due to its flexibility. Being able to customize the size, shape, and orientation of your sectional makes it easier to fit the piece into a design that suits the unique needs of your own living room. I am bringing a modular sectional into my new apartment this year, and I am so excited about the possibility of creating an extra-long shape that hugs my walls to provide lots of seating in an efficient floorplan.

(via Thou Swell – Fresh Take on Tradition in New Orleans)
IN THE BEDROOM: FOUR-POSTER BED
The four-poster or canopy bed is a silhouette that's been translated to more more modern styles for a striking centerpiece to your bedroom. I love the architecture that a four-poster bed can bring to a room, and how it evelops you while you sleep! You don't have to shell out a ton of money for one anymore either – they have gotten much more affordable in recent years for simple, modern designs that can go in any style space.
Shop my AllModern favorites below: