This post is sponsored by Walmart, but all text, images, and opinions are all my own. Thank you for supporting the brands that keep Thou Swell running!

The tricky rule I've learned about workspaces is that the higher the surface area, the more the clutter! I have definitely learned this the hard way, as the four bookshelves that lined my wall and the long table against them have just collected so much stuff over the past few years. I decided that I needed to re-energize my work corner by controlling the clutter and infusing new style into the space. I turned to Walmart, whose new website redesign makes it so easy to explore their home category. You can shop my room, style, or item, and they feature "shop the look" sections with curated vignettes to make your shopping even easier! The website is much more personalized and has a fresh look and feel that makes it easy to navigate. See the fun new pieces I found for my little office below!
SHOP THE LOOK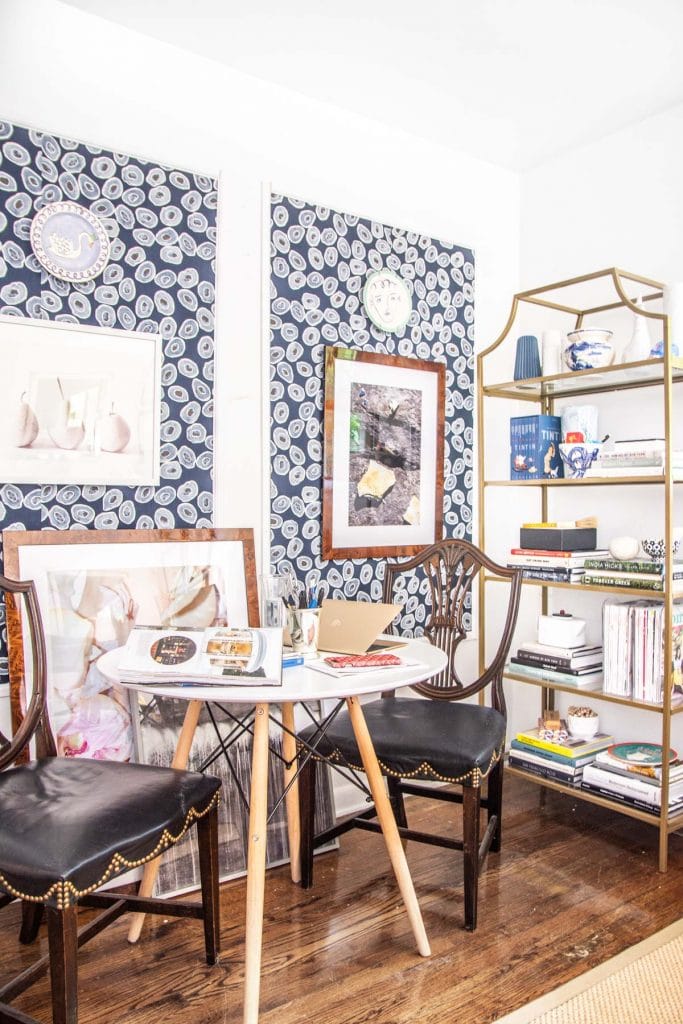 With my summer off to a busy start, I wanted to create a workspace that would inspire and maximize my productivity, but I didn't have tons of time (or money!) to invest in the redesign. I was able to find some stylish pieces at everyday low prices on Walmart's new website that quickly transformed the corner and met my goals of less surface area and more creativity. I started with a new desk, and found this mid-century round table which fit the ticket perfectly and creates such a dynamic pairing with my old chairs. I picked through my old shelves and curated my books and props, styling this pretty gold bookshelf for an elegant storage piece in the corner. Finally, I used fun removable wallpaper and molding to create patterned panels on the wall, which gave make my art and plates pop above the desk.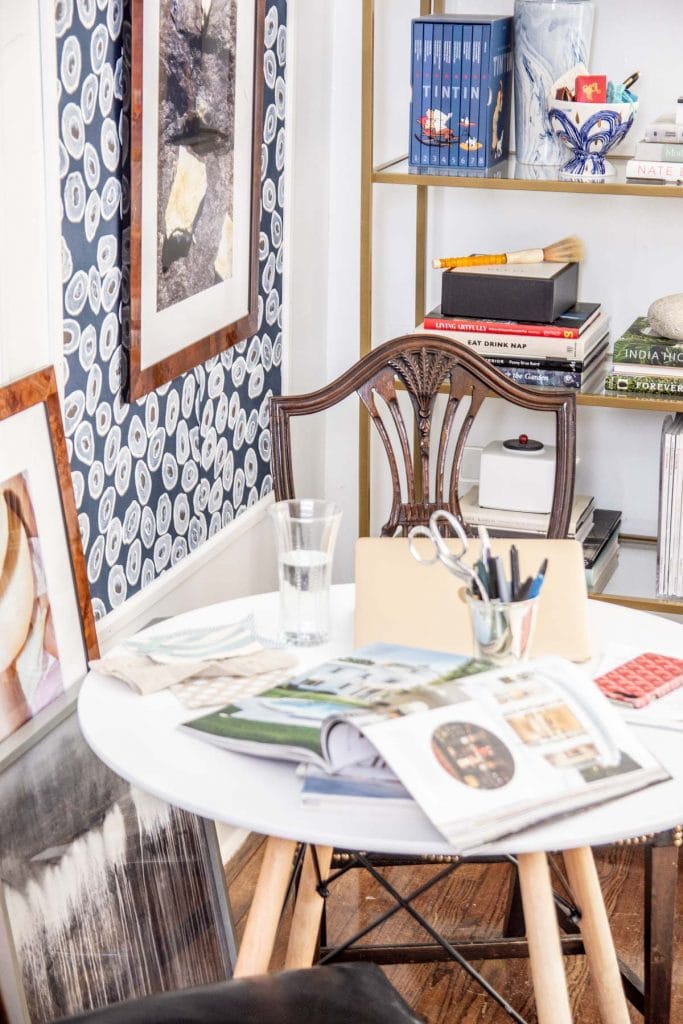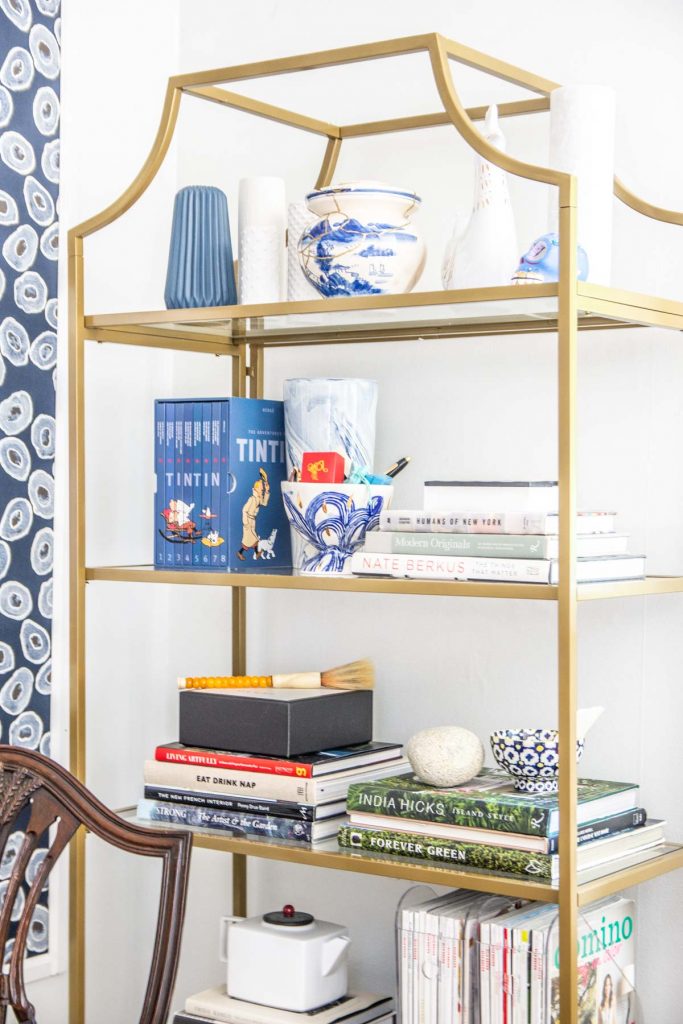 It all came together to create a more inspiring space that will help me stay focused and creative this summer. Plus, there's a lot less surface to clutter up, so I'm hoping things will stay a lot more organized as well! Check out the office section of the Walmart website for more inspiring workspaces and stylish pieces.