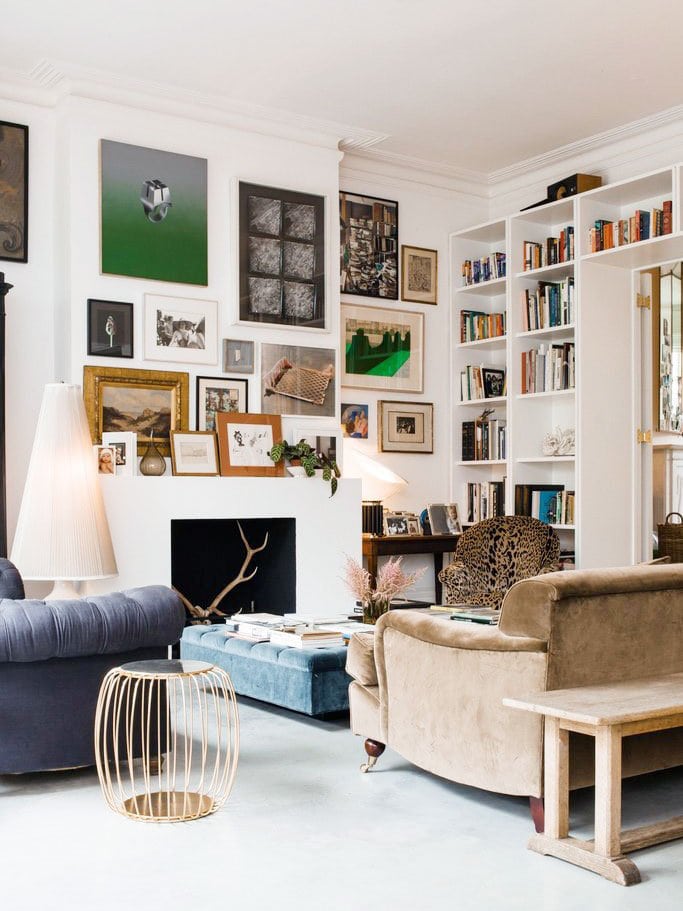 (via T Magazine, photography by Carlotta Cardona)
It's not a contradiction to call this townhouse British and leafy. It's easier to associate London style with dark wood paneling and wingback armchairs. This remodel of a Victorian townhouse is completely of the moment, and speaks more to the multicultural influences of a modern London than to the stuffiness of yesteryear. The Donaldsons displayed a total lack of fear when they made bold choices to remodel, dousing everything in a bright coat of white and pouring a concrete floor to cement a space they opened up by tearing out walls. Traces of the townhouse's origins remain in the glorious, enormous windows onto a verdant back courtyard and the wooden detailing lingering under the snowy coats of paint.
SHOP THE LOOK

It makes perfect sense for their home to look so much like a fresh canvas. Both are creative, a photographer and a magazine editor, and their home leaves room for their ideas to breathe and grow. Below, the rug brings a dramatic centerpiece to their chic black and white bathroom. It looks like the black paneling has lots of hidden storage along the perimeter of the room.
I would love to see more of their lush patio space but this little glimpse will have to do! The couple look perfectly suited for their beautifully renovated home.