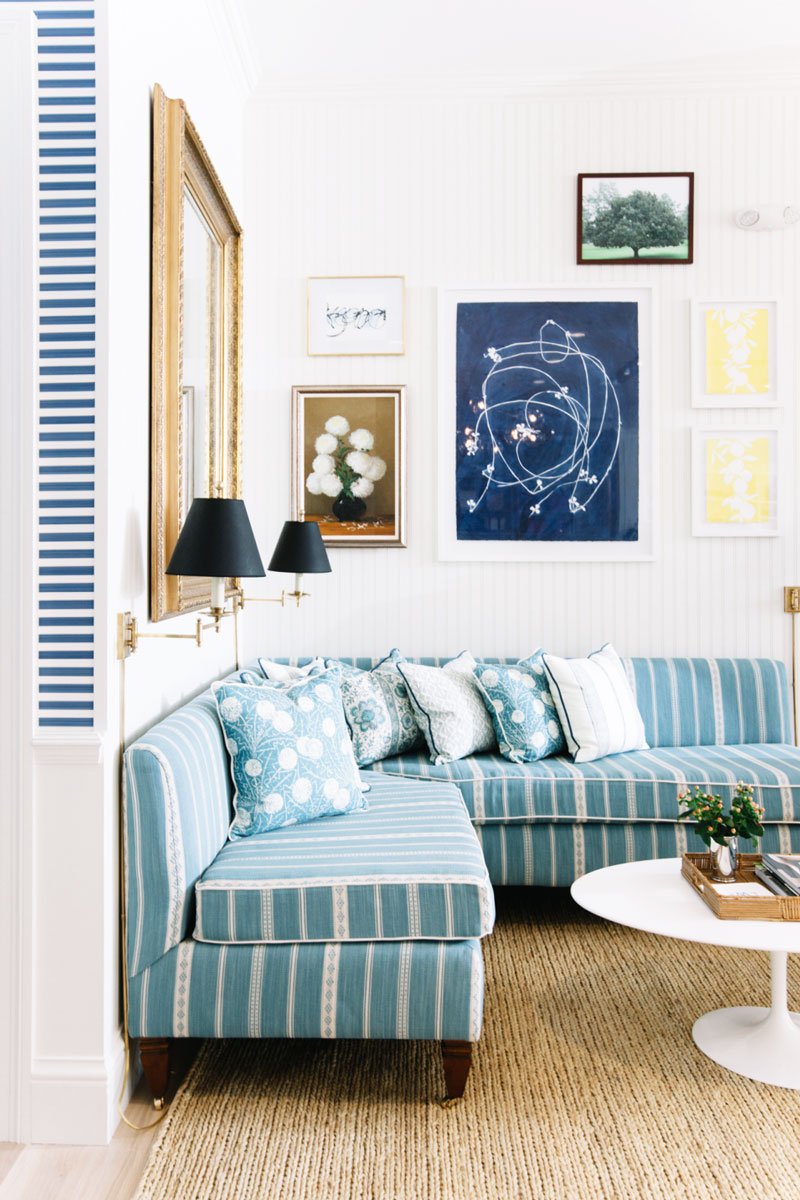 I'm so excited to share this interview with Mark D. Sikes, a multi-faceted designer who's worn many interesting hats over his career. He's in Atlanta this week for a presentation at the Atlanta Decorative Arts Center, for their annual Design ADAC week of fabulous speakers, panels, and showroom tours that happens each April. I can't wait to hear his branding presentation about Breaking Boundaries. It should be pretty interesting, given that Mark has worked in retail, merchandising, and marketing before turning his focus to residential design and a chic blog where he shares his daily inspiration, ranging from "stripes, white jeans and military jackets to chinoiserie, wicker and of course anything that is blue and white." Mark's interior design work has been published across the print and digital shelter world, but his most recent projects will be released in his first book, Beautiful: All-American Decorating and Timeless Style.
SHOP THE LOOK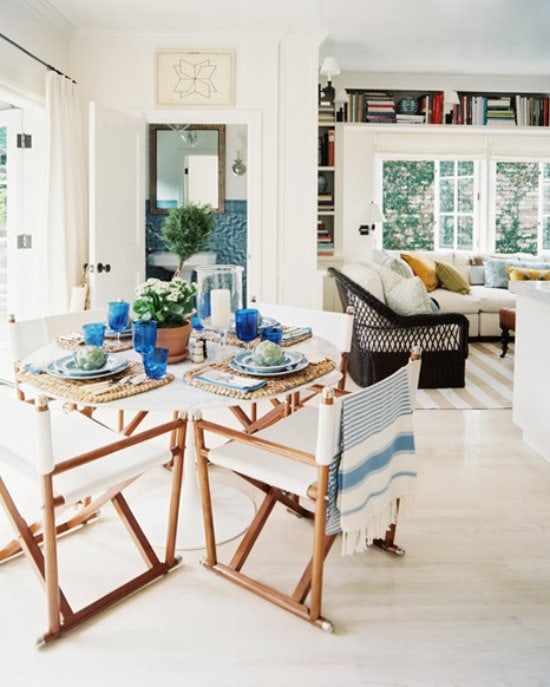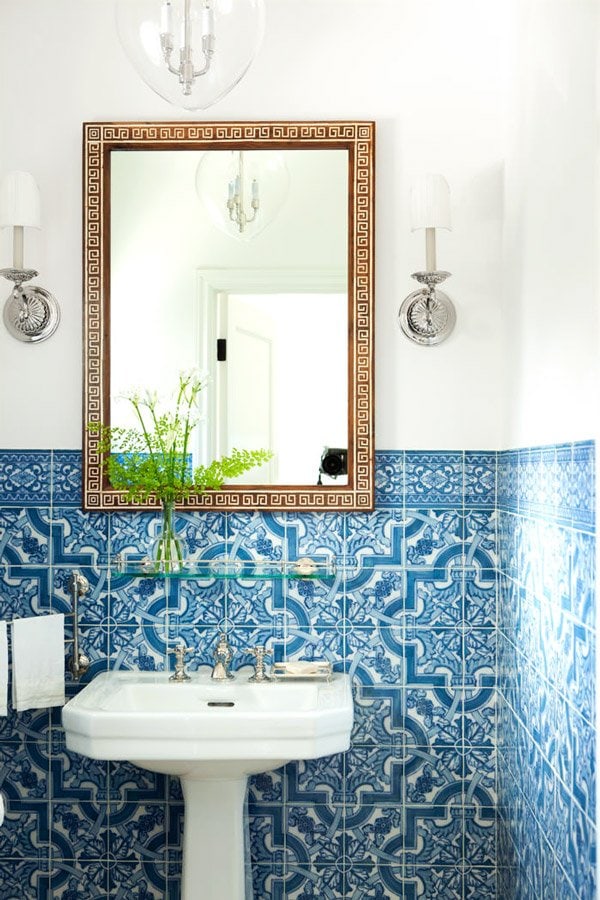 If you could describe your aesthetic in three words, what would they be?
Does all-American count for two? I would say California would be a good word, classic, and timeless. If I had to elaborate, I always say I love interiors that look good today, but also 25 years ago and 25 years from now – they have that timeless quality of design. Also, living and decorating in California really connects the indoors with the outdoors because we have such beautiful weather, which has become a staple of my
interiors
as well.
Your portfolio has such an East coast sensibility, mixed with the indoor/outdoor elements of California living. Which signature elements of West and East coast design do you find yourself drawing into your work?
I lived in the Midwest for many years, then lived in the South and worked in the Northeast, and I've always loved the respect of antiques and mixing the old and the new. I do like mixing modern in – I think every room should have modern elements, but I don't think of myself as modern as most L.A. designers are. I always tell clients they should have one really great antique in every room because I think it gives the house soul.
I know you worked in fashion and merchandising before going into residential design, so what inspired your move back into apparel with your M.D.S Stripes line?
For me, fashion and interiors have always influenced each other – I've always thought of them as separate. I love them both, and I think at the end of the day it's all reinforcing a lifestyle. I thought there was a need in the marketplace for stripes that were more novel and feminine. I just thought it would be fun, and really taken off, and now we're doing four
collections
a year! I also think it's doing so well because it really authentic and true to what I love. I've never met anyone who doesn't like blue and white or stripes!
I know you started your blog about five years ago. What inspired you to start it and how has it evolved?
When I moved to L.A. in 2010, I was really at a transition point in my life – change of job and change of career, and at that point I was just starting to read other people's blogs, and I just thought it would be fun to talk about things I love (especially since I had experience in marketing when I worked in retail). It was not really for anyone else but myself, it really had the structure of a
journal
. It's evolved because it has more readers and exposure now, but if you look at what I was posting at the beginning and what I post now, it's really based around the same things – chic people, interiors, stylish things. It's really forced me to keep my eyes open to the details, to really see things with an editorial story.
Congratulations on your first book! How did you distill your book into each distinct category: blue and white, timeless neutrals, and garden greens?
It was just natural, I've kept my portfolio very close to me so this book will be an amazing way to see my work, and all these themes I talk about on my
blog
and social media come through in the book. We shot over about 50 projects and it naturally separated into these chapters, and naturally reinforced all the things I love. What's also cool about the
book
is how you can really see how my inspiration translates to my interiors.
What do you see your next big goal being for your career?
I'm launching furniture, rug, fabric, collections this year and I would like to continue growing those businesses, and I'd like to really focus on my interior design work. Right around the corner is probably some type of store, that has a mix of fashion, interiors, and inspiration with a whole lifestyle concept. I'd like to do one here (Los Angeles) and maybe in Dallas. I don't know how my blog will evolve, but there's definitely a growth opportunity there. And I'm already talking about my second book with my publisher!
(Images via Mark D. Sikes, Lonny Magazine, Savvy Home, and House Beautiful)
Keep up with Mark on Instagram, Pinterest, and Twitter.
It was so much fun getting a glimpse into past, present, and future career of such a successful designer (and I can't wait to hear him speak at ADAC tomorrow). What's your favorite part of his work?