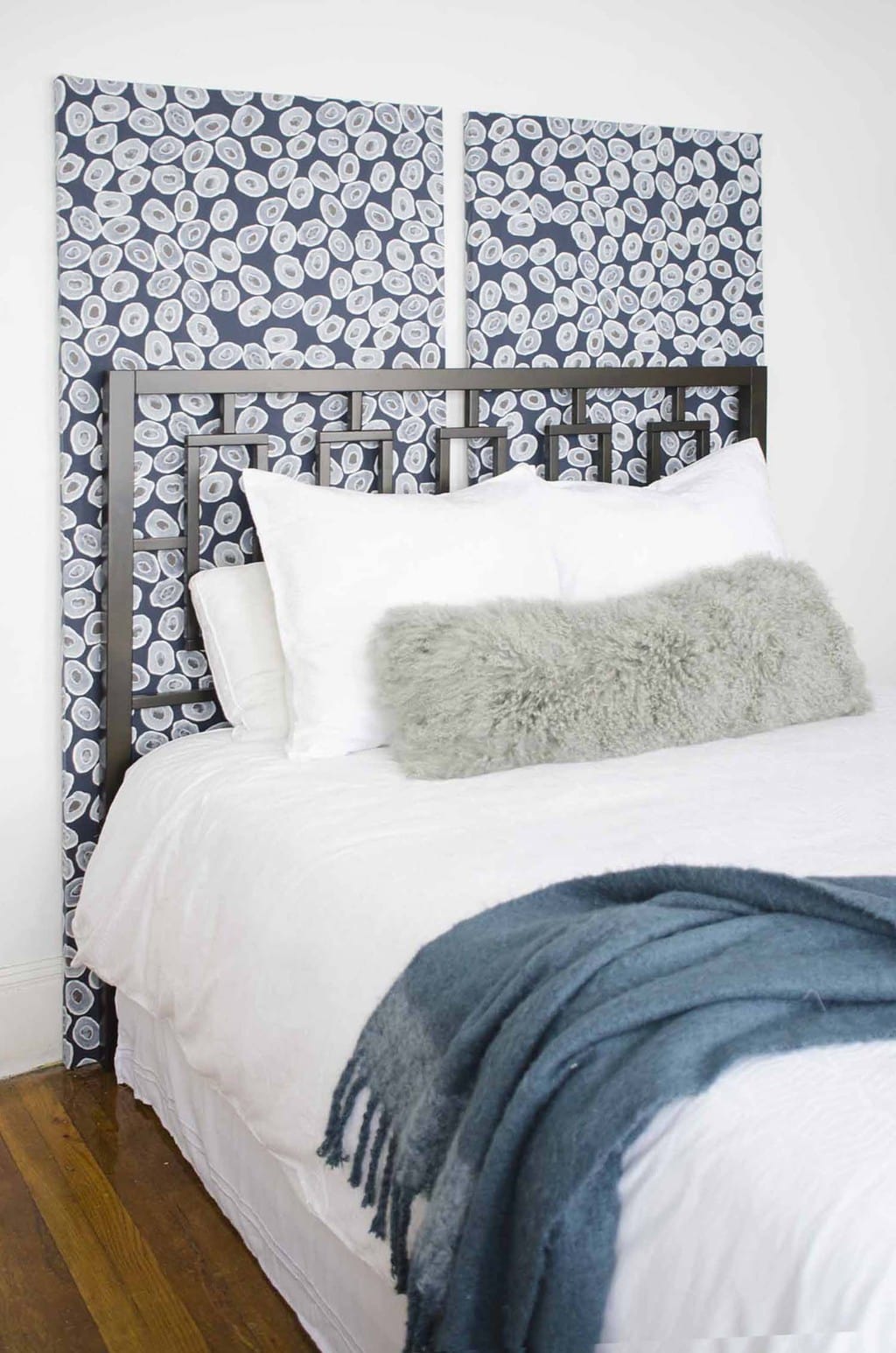 The design board I shared a couple weeks ago for my older sister's college bedroom recently came to life on a quick trip to Boston, and the result is live on west elm's blog Front & Main today with a before-and-after of the room's transformation! We had a busy weekend unboxing product and pulling it all together (I shared it all on Snapchat: thouswell), but I was so happy to create a comfortable home-base for my older sister with furniture she'll use for years to come. I also implemented a couple of hacks and renter-friendly tricks to design the space, so scroll on through to find a simple IKEA hack and DIY accent wall after checking out the feature on west elm!
SHOP THE LOOK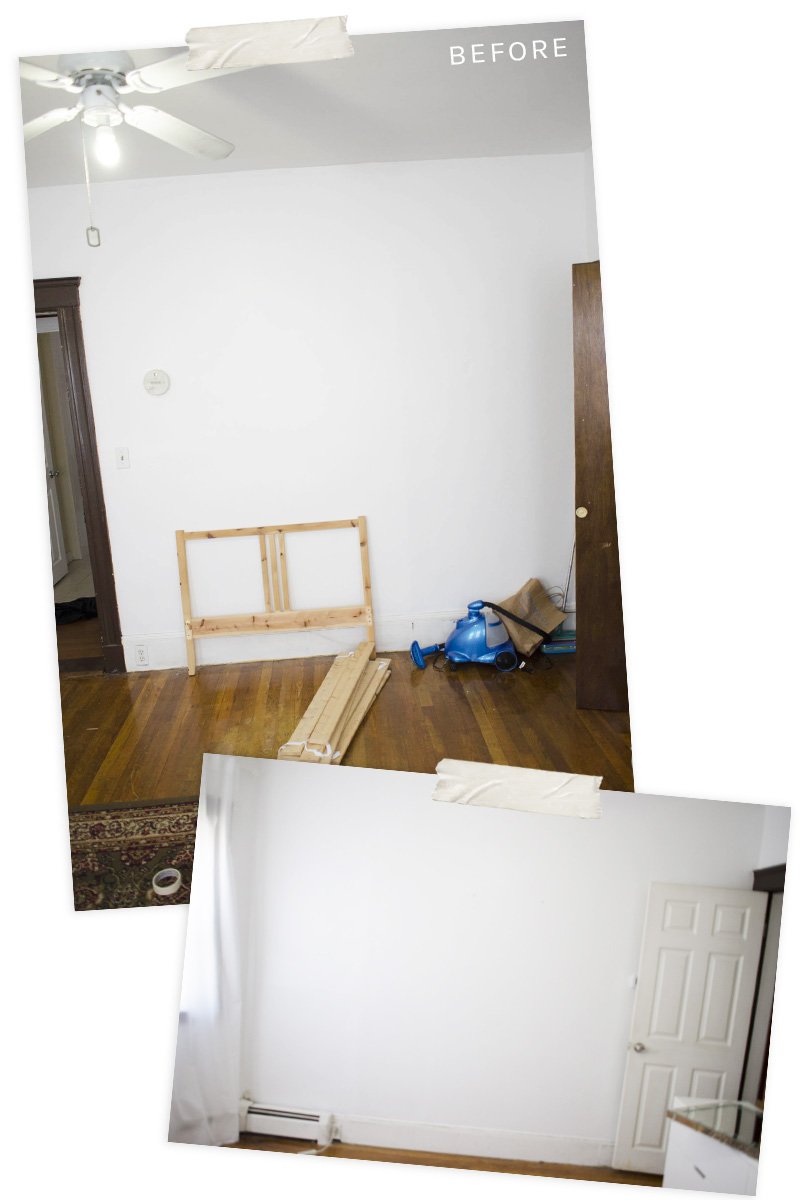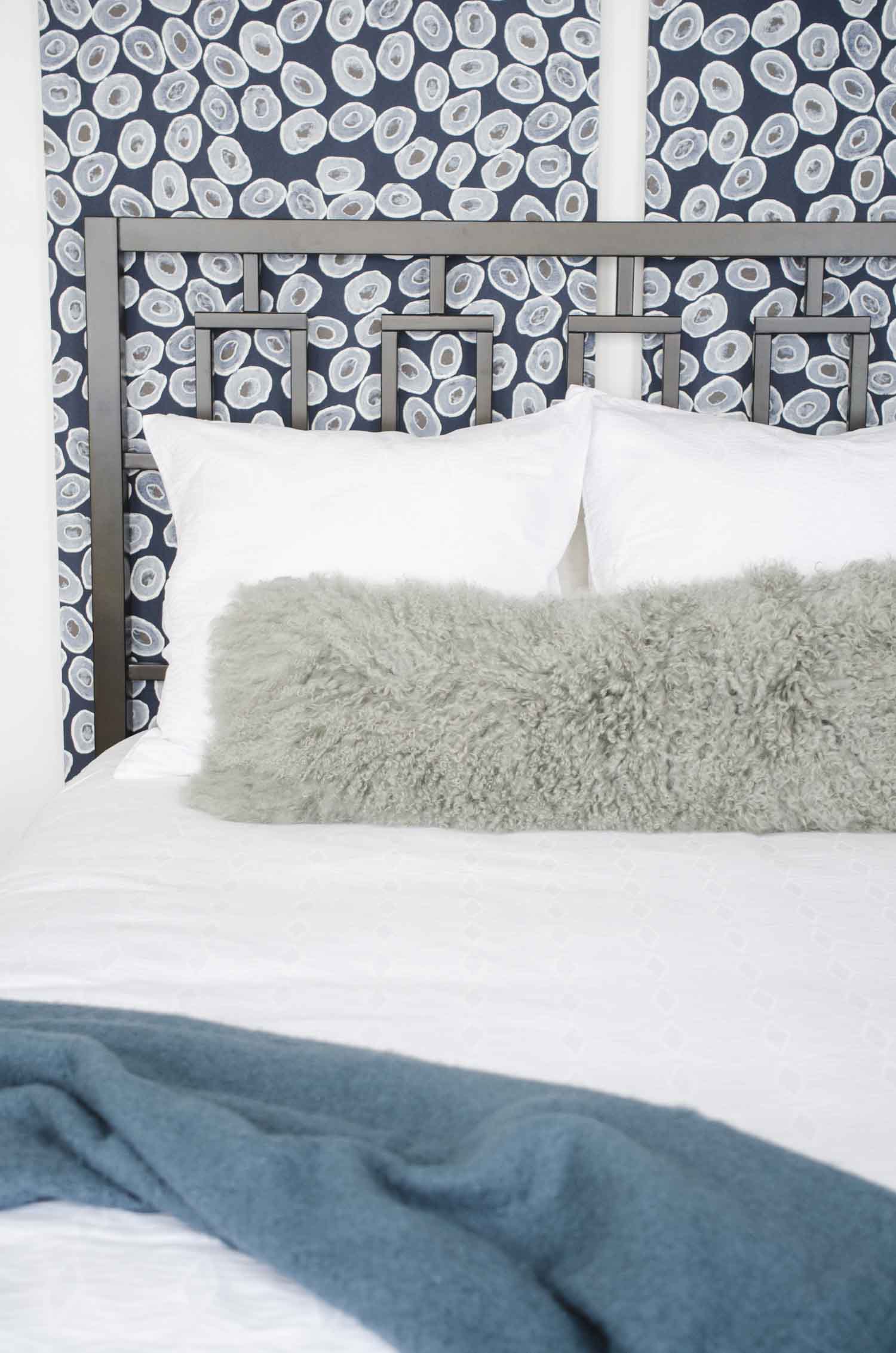 The previous tenant in the room left a twin-size bed and a faux-Oriental rug. There wasn't any other furniture or décor in the room, besides plain window shades and a set of short black curtains on one window. My sister helped jumpstart the project with a fresh coat of white paint on the walls, creating a clean slate for the new design. Although the room was small, we replaced the twin bed with a queen bed frame and added a dresser and armchair to the room. Instead of feeling smaller, the room just became more comfortable and inviting with the new additions. The décor stayed pretty neutral, but I brought a pop of color and pattern by applying this wallpaper from Walls Republic to hollow-core doors behind the bed – a super easy DIY that created a great focal point to the room (and it's super rental-friendly)!
A simple, yet impactful way to upgrade the plain NORDLI dresser was the addition of these light blue PrettyPeg furniture legs. They fit the color scheme perfectly and provided a unique detail to the piece that made it feel less utilitarian. The legs are also the perfect shade of blue to match the wallpaper panels behind the bed!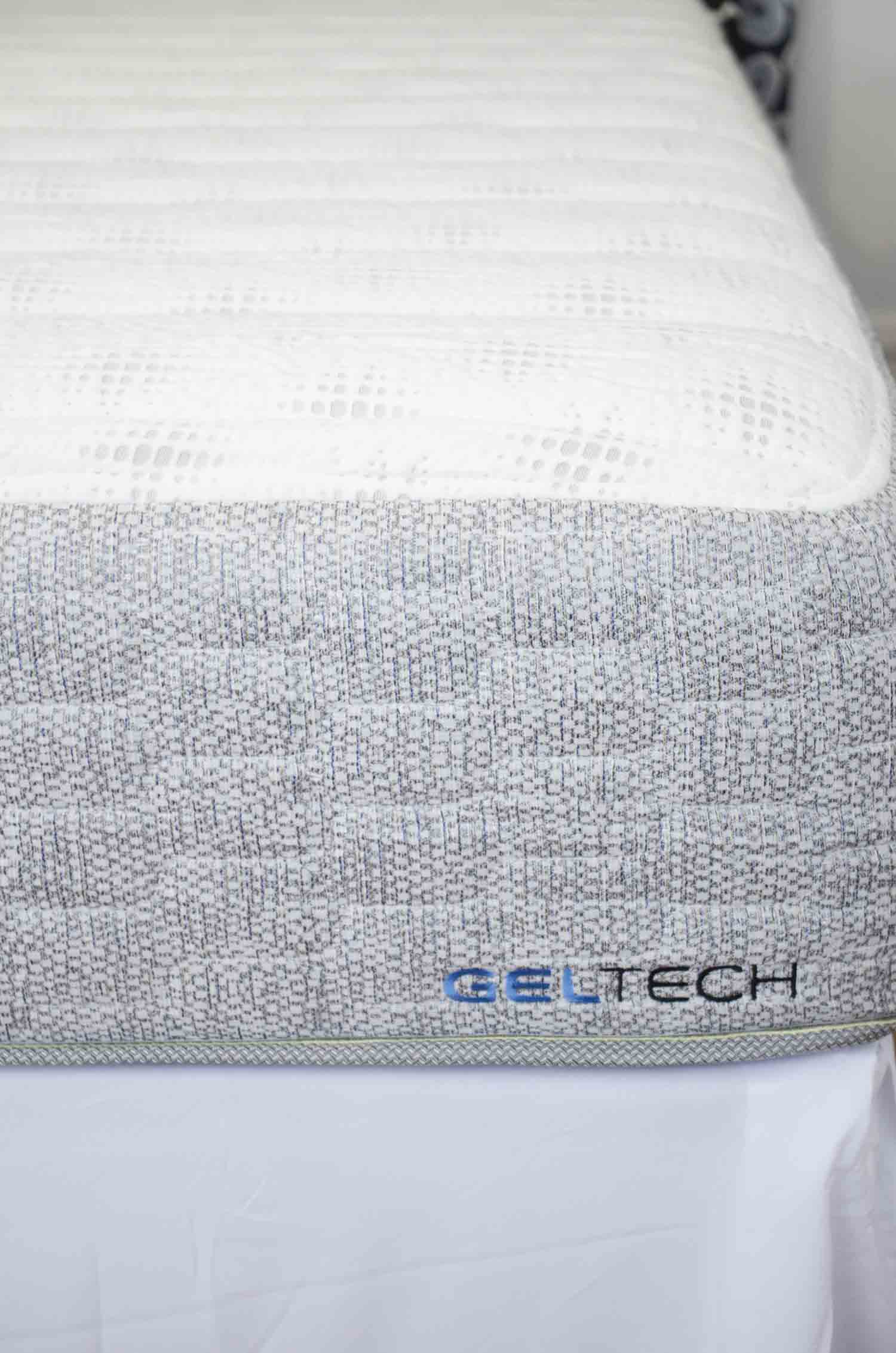 Finding the perfect mattress was the literal foundation of the room, because I wanted comfort to be the main function of the room for my sister. We chose the Miranda mattress from GelFoamBed, an incredibly plush 12″ mattress with four layers of different types of foam! It's a hybrid between memory foam and a traditional mattress, which makes it both soft and supportive. It provided a solid first layer for all of the west elm bedding to top it off for a super inviting bed!
Save $50 off your purchase from GelFoamBed with code THOUSWELL!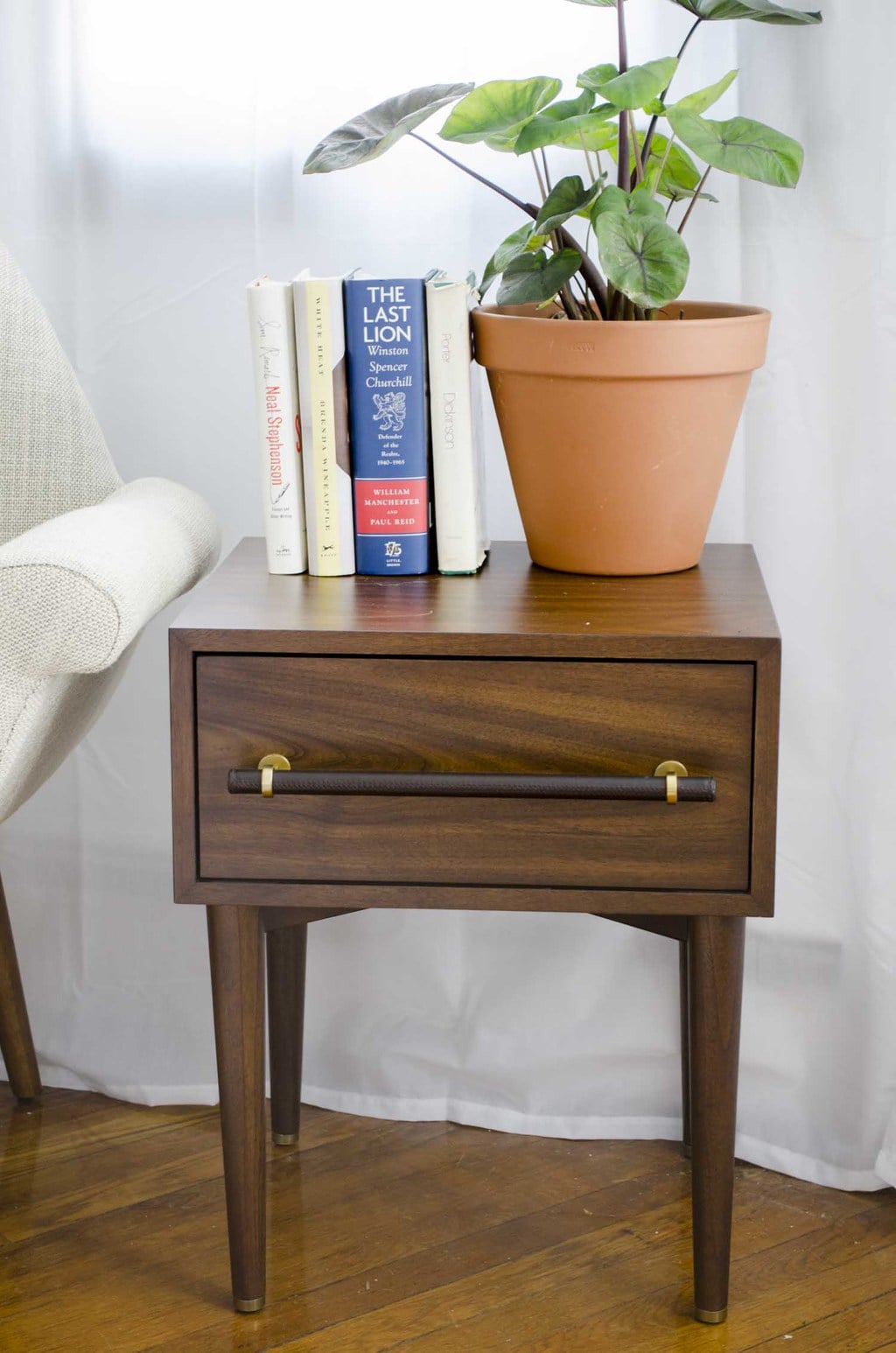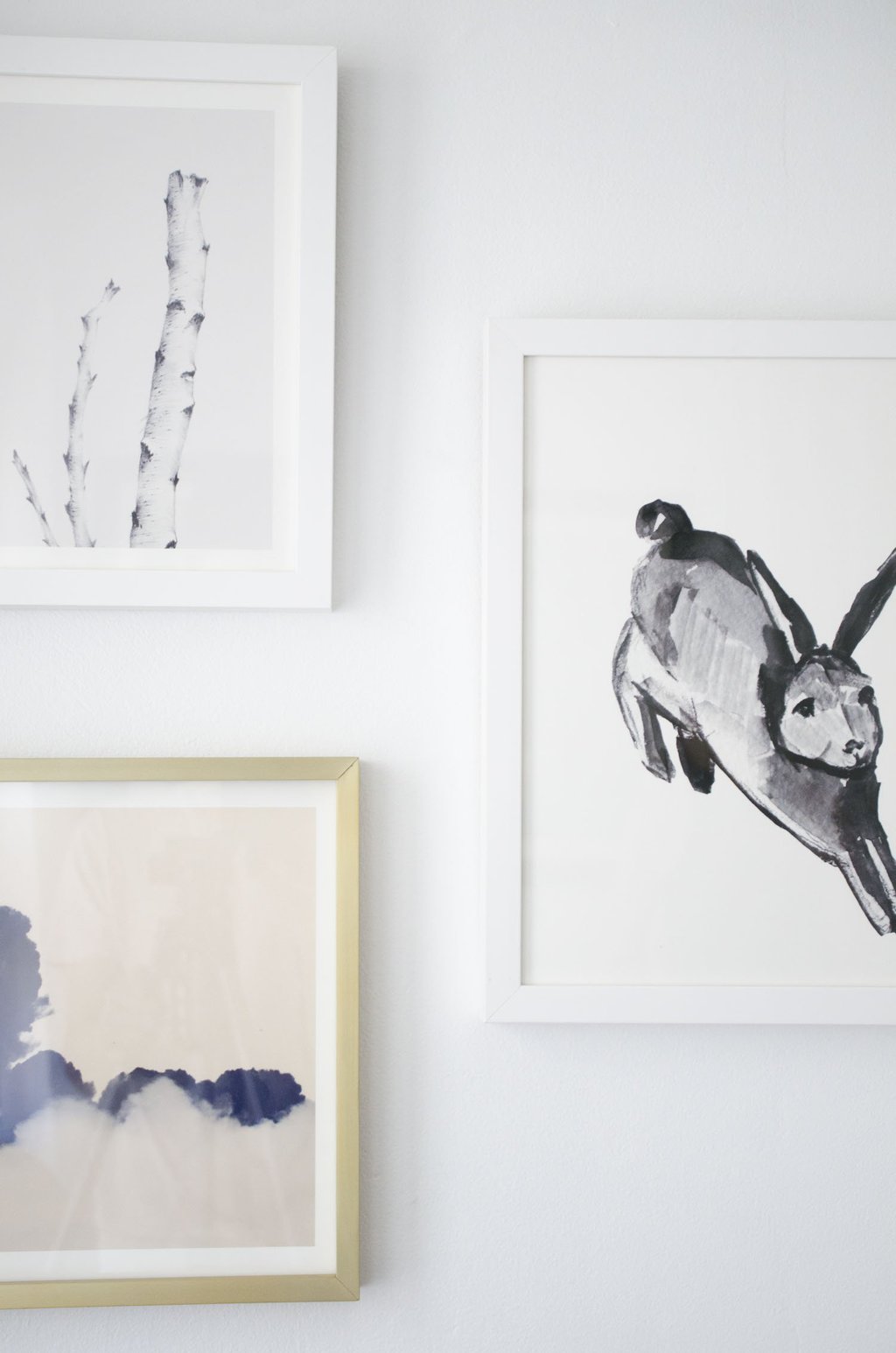 (Prints from top to bottom: Branches, Bunny, Clouds)
The armchair and mid-century side table, and the framed art prints from Minted provide more personal moments in the room. I wanted to create a place for my sister to sit-down to tie her shoes, work, or read. The walnut table brings a warm wood tone to the room while adding a bit of storage with its large drawer (isn't that leather pull beautiful?).
You wouldn't believe how soft that long furry Mongolian lamb pillow is! I'm hoping it will add a layer of warmth in the long Northern winters. I also love how the dresser vignette turned out, with Abacus table lamps framing the wall mirror perfectly. Using mirrors and accent lighting helped create a light and layered room, and the framed artwork also added another layer of detail. It was so much fun transforming this bedroom for my sister. What's your favorite vignette in the room?

Product for this bedroom makeover was sponsored by west elm, Minted, PrettyPegs, and GelFoamBed. Thank you for supporting the brands that keep Thou Swell running!