The sophisticated mix of Lauren Santo Domingo's apartment is absolument français, with energetic contemporary pieces boldly contrasting the busy plasterwork of the historic space. The incredibly tall ceilings are bathed in sunlight from the lush terrace, which streams in through floor to ceiling french doors, framed by Pierre Frey curtains in a graphic print. Legendary decorator François Catroux saw to it that the historic details of the apartment were left intact, but stained the parquet floors a dark brown to complement the stark white walls, evoking the contemporary contrasts of the graphic patterns in the room. A mix of fabrics, finishes, metals, and shapes brings the room to life, keeping it inviting despite the lack of a rug underfoot. To be quite honest this project introduced me to the work of Catroux, and after reading this article on him, I'm quite captivated by his work and philosophy!
Don't you wish you could brush past these curtains and waltz right into that living room? What an inviting entrance!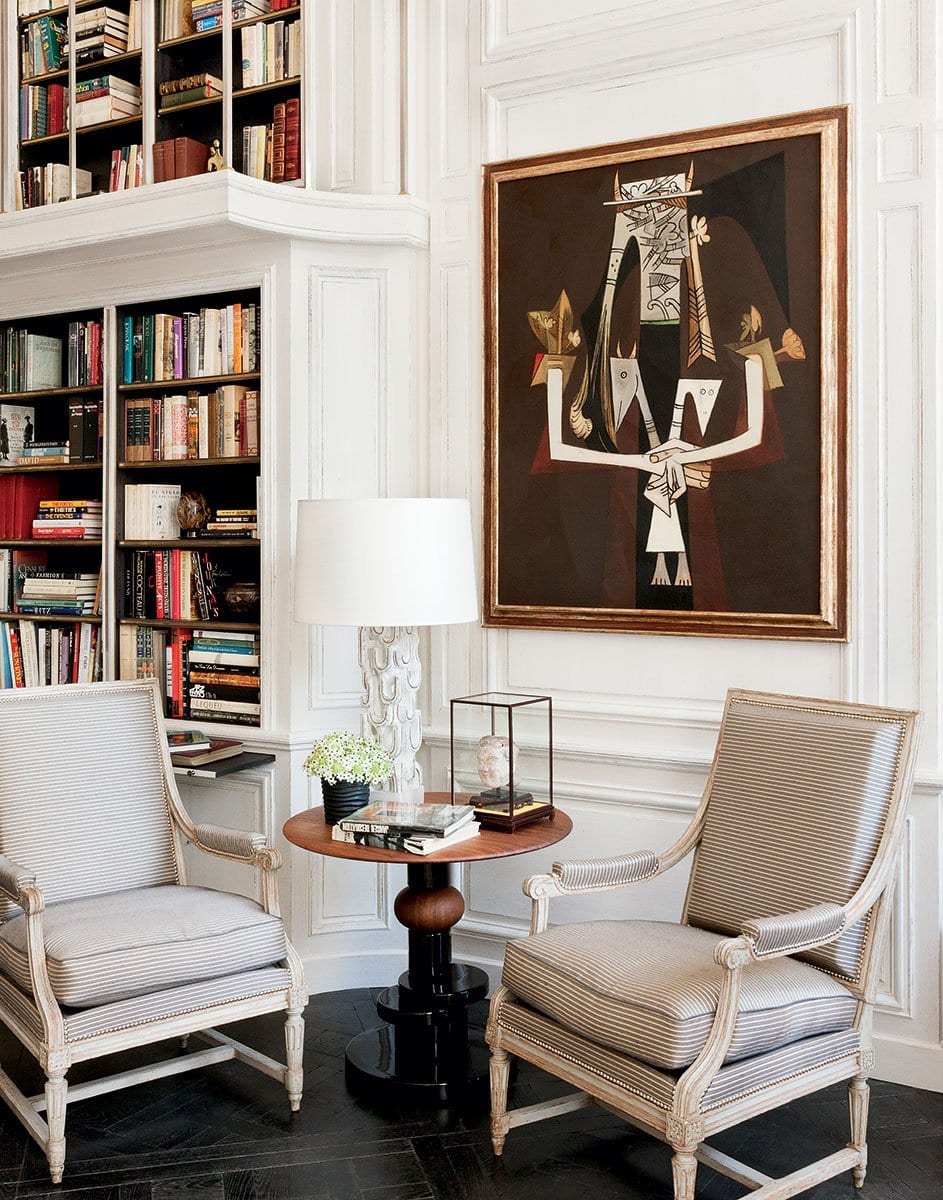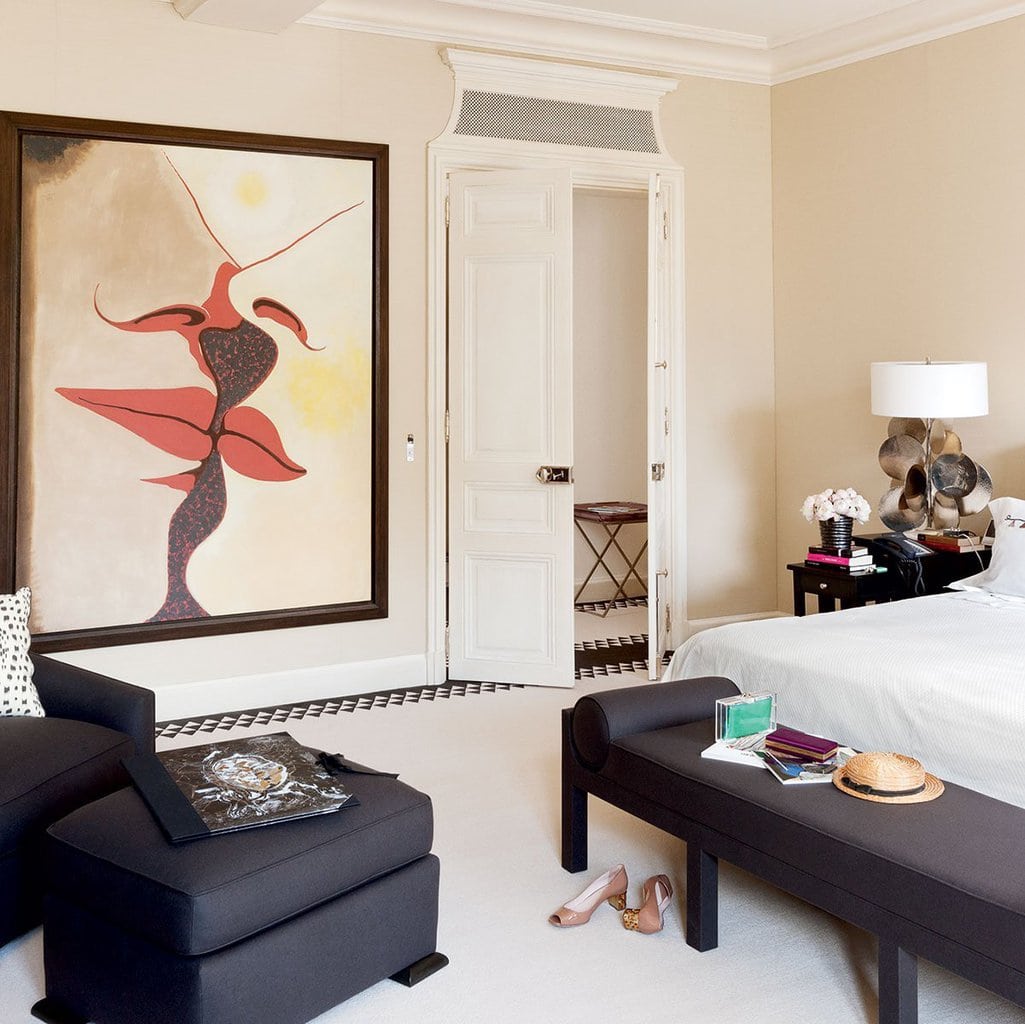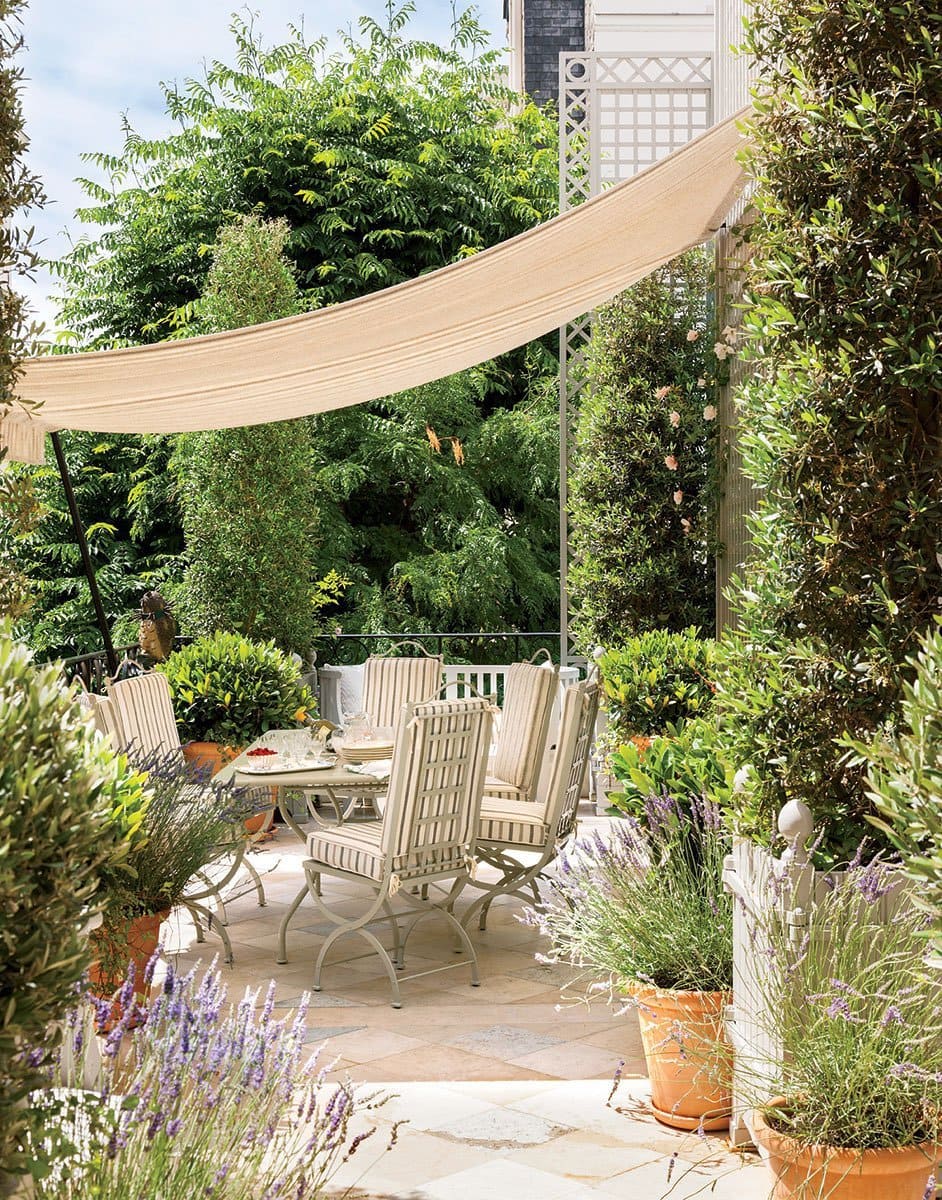 (via Elle Decor, photography by Gili Oberto)
You think it can't get much better, but then this blissful terrace scene hits you right on the head. It's crowded with plant life in the best way possible, creating another room outside. Bravo, Monsieur Catroux!